Lewis Hamilton shrugs off Sebastian Vettel link after setting the pace in Hungary
Hamilton fastest in Friday practice; Christian Horner adamant Vettel will drive for Red Bull next year; Existing deals of Hamilton, Vettel, Raikkonen and Alonso all due to expire by the end of 2015
By Pete Gill
Last Updated: 01/08/14 2:48pm
Lewis Hamilton has shrugged off speculation that Sebastian Vettel could take his seat with Mercedes for the 2016 season.
Vettel's existing deal with Red Bull runs until the end of next season and reports in Germany this week claimed that runaway World Championship leaders Mercedes want to pair him with Nico Rosberg in a 'German national team on four wheels'.
And while Christian Horner has insisted Sebastian Vettel will stay with Red Bull for the 2015 season, he stopped short of predicting the four-times World Champion will remain with the team beyond his current deal.
"Sebastian will be with Red Bull for next season for sure," Horner told Sky Sports F1. "I can't blame any other teams for showing an interest, and I'm sure there are plenty of teams who are interested and it's not just Mercedes. But he's very happy in the team and we are very happy to have him here."
After dominating the sport for four successive seasons, Red Bull have lost their way at the start of F1's new turbo era, with their under-powered Renault engine no match for the Silver Arrows' unit and Vettel a mere sixth in the Drivers' Championship.
The team's long-term prospects have been further damaged by the semi-retirement of technical genius Adrian Newey, a loss which is bound to be uppermost in Vettel's mind when he considers his future plans. With Jenson Button yet to agree a deal beyond this season with McLaren, and the long-term futures of both Fernando Alonso and Kimi Raikkonen at Ferrari already subject to intense doubt, the German is unlikely to be short of offers if he does decide to move on from Red Bull.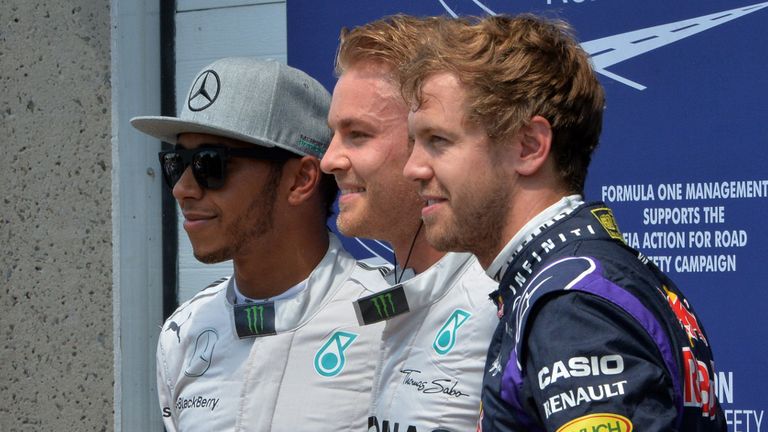 "Sebastian is absolutely committed to the team," added Horner in the team bosses' press conference. "Nobody is happy with the situation we're in, but we're in it together and there's no doubt that Sebastian will be with Red Bull next year."
But it's the link with Mercedes for 2016 which currently has the paddock abuzz ahead of this weekend's Hungaroring. Were Vettel to join the team, it would undoubtedly be at the expense of Lewis Hamilton, whose Mercedes' deal also expires in just over a year's time. Having signed a contract extension with Mercedes just two weeks ago, Rosberg is seemingly unique amongst the sport's top-tier drivers in knowing exactly where his future will reside. But are Mercedes really considering ripping up the partnership which has already driven them to the cusp of the Constructors' Championship after just ten races?
"I'll be amazed if Mercedes want to change from the Hamilton-Rosberg line-up because they are both world-class drivers, it works – they can handle the nuclear fall-out when they trip over each other – and you can't have two bulls in the same field, as we saw with Hamilton and Alonso at McLaren," reflected Sky F1's Martin Brundle.
"There's a lot of misinformation out there, stuff that people just dream up themselves and throw in the mix. It's even fun sometimes to make up a rumour and find out long it takes to come back at you.
"But we do have an interesting situation at the end of 2015 when a lot of key driver contracts are up. It impacts on everyone. I'm sure Jenson Button wants a long-term deal with McLaren and they want to see who is available for 2016 – while many will be waiting to see how the new McLaren-Honda goes next season."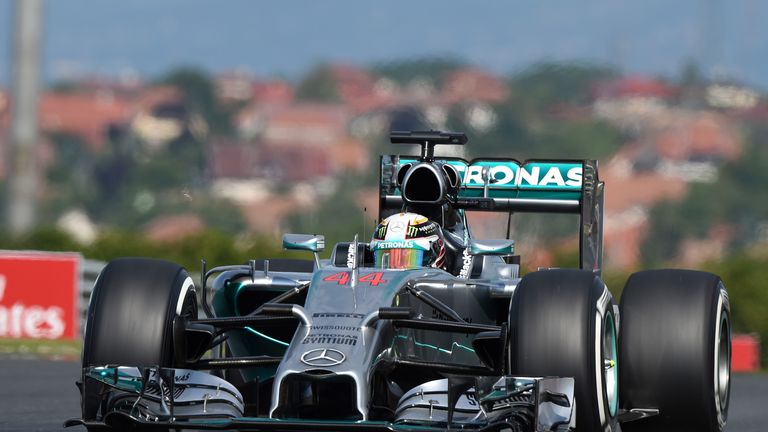 The uncertainty didn't appear to affect Hamilton during Friday's practice outings, however, as the Englishman topped the timesheets in both sessions, and he struck an unperturbed attitude when he was inevitably asked about the Vettel link afterwards. "Good luck to him," Hamilton declared with an insouciant shrug. For his part, Rosberg was equally dismissive. "This isn't even silly, it's what comes after silly," the World Championship leader retorted.
The speculation is, in part at least, a product of the Mercedes team's relentless domination this season, a supremacy which has rendered track business a matter of predictable inevitability. There was certainly little out of the ordinary occuring on the track to deflect attention away from the 'silly season' rumour-mill this Friday as the two Mercedes cars maintained a half-second advantage over the rest of the field and Hamilton set the fastest time for the fifth Friday in succession.
Even at this early stage, it appears to be his race to lose.
Watch this weekend's Hungarian GP LIVE ONLY on Sky Sports F1. Extensive coverage from the Hungaroring continues on Saturday with Qualifying from midday.