Lewis Hamilton confirms he will break with management company XIX Entertainment
"I'm going to be doing something different," Hamilton confirms
By James Galloway in Austin
Last Updated: 03/11/14 6:14pm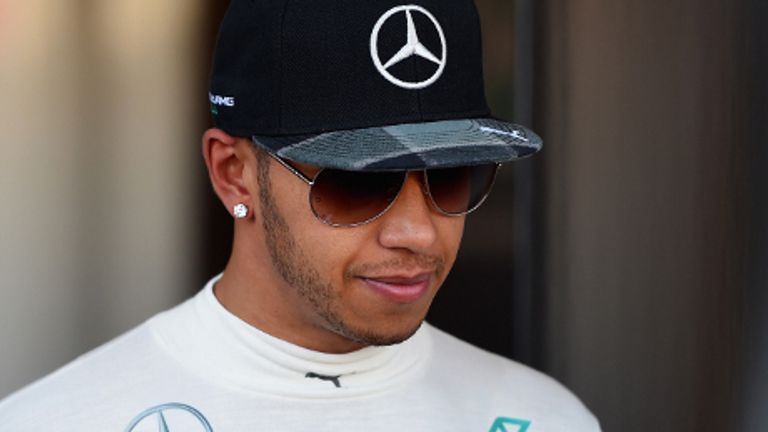 Lewis Hamilton has confirmed he will be going in a new direction with the management of his career after allowing his contract with star agency XIX Entertainment to lapse.
The F1 World Championship leader had been with music mogul Simon Fuller's management stable since 2011. The high-profile agency, which also lists David Beckham and Bradley Wiggins on its client list, oversaw Hamilton's shock defection from McLaren to Mercedes two years ago.
However, speaking at the U.S. GP on Saturday, Hamilton confirmed reports that he was splitting with XIX, although he had yet to decide what he will do next.
"There's not really much to say, I haven't made any plans at the moment," he said.
"Just the contract expired and I'm going to be doing something different. I'm not really sure what yet, but I'll decide at the end of the year."
Prior to signing with Fuller's company nearly four years ago, Hamilton operated without a bespoke manager for a year after famously splitting with his father Anthony at the start of the 2010 season.
The father and son relationship had encompassed Hamilton's meteoric rise through the motorsport ranks and the Briton becoming the then youngest ever World Champion in just his second year of F1.
Whoever Hamilton now picks to lead his management affairs, should the Briton indeed continue to want a manager, is likely to find one of his first tasks the reopening contract renewal talks with Mercedes. Hamilton, whose three-year contract with the new World Champions expires at the end of 2015, has agreed with the team to put such discussions on hold until after his tight title fight with team-mate Nico Rosberg has been concluded.