Lewis Hamilton signs new Mercedes contract until 2018 season
Deal believed to have made F1 world champion the highest-paid sportsman in Britain; "Mercedes is my home and I couldn't be happier to be staying," declares Hamilton
Last Updated: 21/05/15 11:56am
Lewis Hamilton will stay at Mercedes until at least the end of the 2018 season after signing a new contract which is set to make him Britain's best-paid sportsman.
The new deal, finally completed after months of wrangling, will extend the world champion's stay at Mercedes for another three seasons and is thought to be worth in the region of £100m in total.
After driving for McLaren since boyhood, Hamilton joined Mercedes in 2013 on a three-season deal reckoned to be worth £60m. Although Mercedes have rubbished claims Hamilton was seeking an extension worth £1m a week, it's believed the new deal eclipses the sum footballer Gareth Bale, thought to be Britain's highest-paid sportsman in 2014, earns a year at Real Madrid.
Hamilton's likely pay rise will put him on parity with F1's current highest earners, Fernando Alonso and Sebastian Vettel, following their transfers to McLaren and Ferrari respectively. Vettel is believed to have been handed a multi-million 'signing on fee' after triggering an opt-out clause to leave Red Bull, Alonso's basic salary was, prior to Hamilton's new deal, previously reckoned to be the biggest in F1 at a reputed £25m.
"Mercedes is my home and I couldn't be happier to be staying here for another three years. This is a company filled with real passionate racers, from the board room to the factory floor, and an incredible hunger to win," Hamilton said.
"Even after the success of last year, that hunger is greater than ever - and it's the same for me, too. The Mercedes car I am driving right now is the best I have ever had in my career; it's just so much fun to be out there every weekend, on the limit and fighting to win at every track. Mercedes-Benz began supporting me in 1998 so I am very proud that this contract means I will mark 20 years with Mercedes in 2018."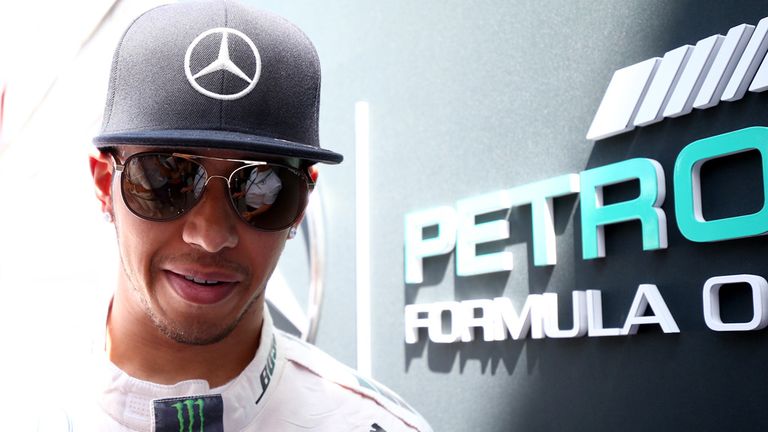 The result is a strong agreement that will enhance Lewis' association with the Mercedes-Benz brand, and that recognises and respects the market value of Lewis.
Mercedes Executive Director Toto Wolff
Speaking during his later appearance in the pre-Monaco GP press conference, Hamilton made clear he had fully considered whether Mercedes were well placed to continue their current level of form over the duration of his new contract.
"Of course, it would have been very silly if I hadn't taken that [2017 rule changes] into account and that's generally what you have to do every time – you think about the future, you think about the long-run – and naturally as I said when I joined this team I knew where it was going and the plans and changes to get to where we are now," he said.
"I would of course analyse where the team plans to go moving forwards and that is why it was quite an easy decision."
After splitting with his management team last year, Hamilton represented himself during contract negotiations with Mercedes, which started in earnest during winter testing.
"It's not been a particularly enjoyable process," the 30-year-old told Sky Sports News HQ in March. "I don't know if I would choose to do it myself again but I'm hoping I have done myself proud at least."
After winning the world title for the second time in his career in 2014, Hamilton leads this year's championship race by 20 points and a third crown would see him join Ayrton Senna, Sir Jackie Stewart, Sir Jack Brabham, Niki Lauda and Nelson Piquet in the pantheon of F1 drivers as a three-time world champion.
Confirmation of the 30-year-old's contract extension means Mercedes will continue to field their current driver pairing for the foreseeable future after Nico Rosberg signed a new deal last year which reportedly runs to 2017.
Team boss Toto Wolff declared that Hamilton and Rosberg are the strongest pairing on the grid, while confirming that the Briton's new deal "recognises and respects the market value of Lewis".
"Continuity is one of the key factors for delivering success in Formula One and we now have that in place. Lewis enjoyed an historic World Championship season with Mercedes-Benz last year and it was a priority for this season to renew his contract for the next term," Wolff said.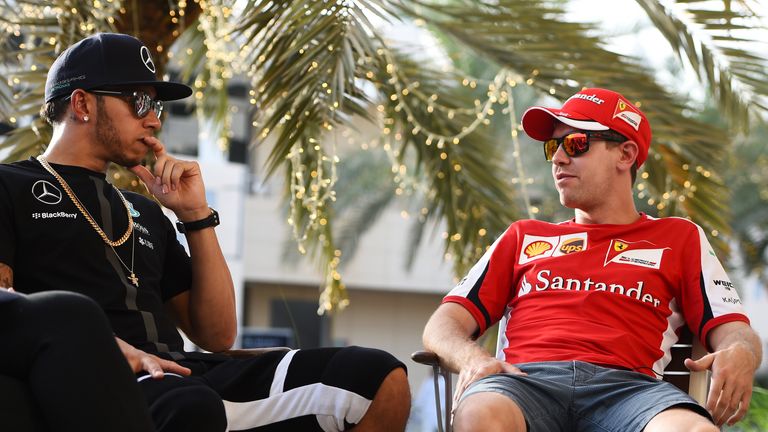 "We have taken the right amount of time with the process and not rushed ourselves. The result is a strong agreement that will enhance Lewis' association with the Mercedes-Benz brand, and that recognises and respects the market value of Lewis and of Mercedes in Formula 1. Lewis' sporting track record speaks for itself and he is a great personality for the company. Personally, I am looking forward to continuing to race with the strongest driver pairing in Formula 1 and to more historic achievements together."
Hamilton's new deal is unlikely to be his last in F1. Assuming it runs to its full three years, he will be 33 years of age when it expires, the same age as Alonso when the Spaniard re-signed for McLaren six months ago. Ferrari, who Hamilton supported as a boy, have made no secret of their admiration of his talent, while the Englishman has himself refused to rule out making a return to McLaren before the end of his career. 
Don't miss Sky Sports F1's exclusively live coverage of the 2015 Monaco GP. The race begins at 1pm on Sunday, with build-up underway from 11.30am.