How did Mercedes get it so wrong at the Monaco GP?
A closer look at how the world champions threw away what had seemed a nailed-on victory for Lewis Hamilton
By Mike Wise
Last Updated: 25/05/15 3:49pm
With 15 laps to go in Sunday's race, it all looked over.
The race in question being the Monaco GP, one could argue it had actually looked all over when Lewis Hamilton had led from pole position into the first corner. He went on to build a 25s lead. "I didn't really have to push too much," Hamilton said afterwards. "I could have doubled the lead if I needed it." 
Instead, he finished third behind Nico Rosberg and Sebastian Vettel after Mercedes made the decision to pit him for a second time under the safety car – a decision that immediately baffled and one which still does, even with more information to hand.
So why did Mercedes bring Hamilton in?
Because they were concerned about the challenge Vettel might pose in the final laps on supersoft tyres. Tyre warm-up had been an issue all weekend, with Ferrari blighted more than Mercedes. Even so, by that stage of the race Hamilton's soft tyres were 26 laps old and he admitted afterwards he was concerned about the effect the drop in tyre temperatures behind the safety car might have on performance.
Vettel had been fastest in third practice – the first time teams had a chance to run on supersofts at a race weekend this season, after rain hit Thursday afternoon's practice session – and Mercedes feared he might get the jump on them at the re-start. "The potential risk could have been that Sebastian, switching on a softer tyre, coming up behind Nico could have been a risk at the end," said Mercedes team boss Toto Wolff.
Yet Ferrari said they never considered the switch and it was Hamilton, the race leader, rather than Rosberg who ultimately lost out. And then there's the question of whether Vettel, even with a tyre advantage, would have been able to get past at Monaco. Sunday's Indianapolis 500 winner Juan Pablo Montoya (also a winner at Monaco in 2003) always reckoned he could have won there in an F3000 car had he started from pole.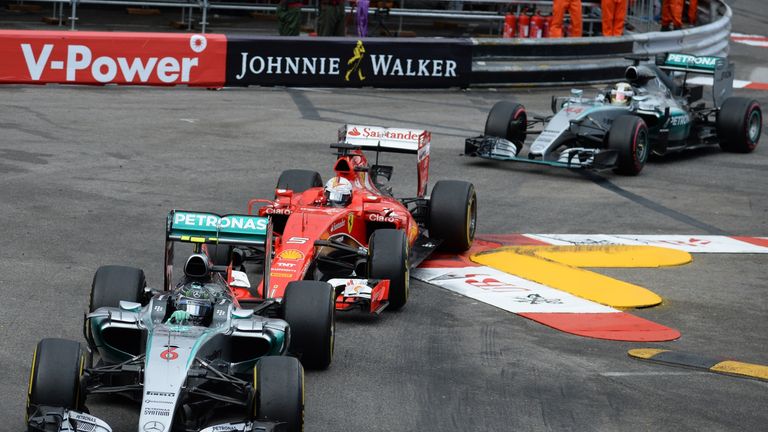 What did they get wrong exactly?
The lead Hamilton had built had dropped to around 10s – not enough to retain P1 - by the time he actually pitted. The virtual safety car system was initially used after Max Verstappen's collision with Romain Grosjean, with Hamilton and the rest of the field forced to drive to a slower delta time for safety reasons.
However, the safety car was then sent out – and Hamilton caught it at Tabac corner prior to his stop, allowing Rosberg and Vettel to gain vital seconds. "The simple answer is: we got the maths wrong," admitted Wolff. "We got the calculation wrong. We thought we had a gap, which we didn't have, when the safety car came out and Lewis was behind the safety car."
Was it Hamilton's call?
Speaking immediately afterwards, Hamilton said he'd seen a video screen, noticed the Mercedes pit crew and assumed that Rosberg – and Vettel – had already pitted. Still on harder, older tyres, he considered himself vulnerable and asked to follow suit.
According to him, the team initially asked him to stay out. But following a brief, frenetic – and ultimately mistaken – period of discussion, the final decision to bring Hamilton in was taken just 50m before the pit-lane entry.
"The decision had been made jointly with a lot of information at the same time," Wolff said. "Within a fraction of seconds you need to make a call; we've tried to get as much input as possible from the engineers, from the management, from the driver and then take a decision in that case. The algorithm was wrong."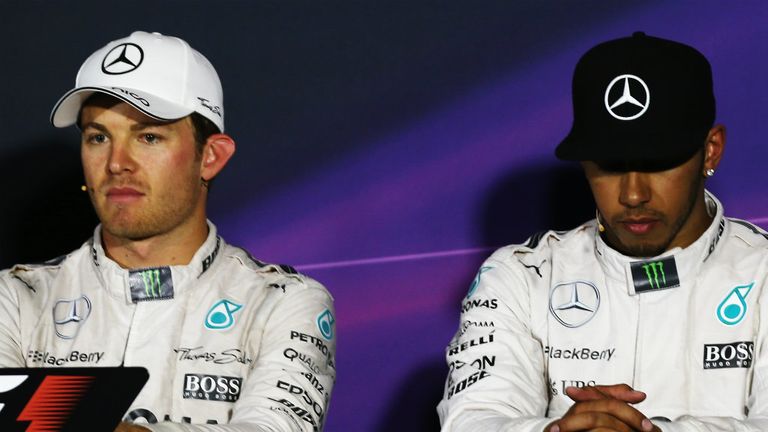 Did the switch from the virtual safety car to the safety car confuse the decision?
It seems so. The VSC was used for the first time in a grand prix on Sunday and, by the sounds of it, the decision to then introduce the actual safety car needed some ad-hoc thinking. "It changes the amount of time loss that you'll have," Red Bull team boss Christian Horner said afterwards. "The virtual safety car freezes the race, the real safety car bunches it all up and maybe Lewis caught the safety car.
"It's a different decision to the virtual safety car, so it's quite confusing. It's the kind of thing we try and rehearse."
And if that wasn't enough, Mercedes were hamstrung by the absence in Monaco of another tool used by F1 strategists. "We have no GPS," said Wolff. "That makes the exercise more difficult, so this is why we got it wrong when it switched from the virtual safety car to the real safety car."
Why, then, rely so much on data? Why not rely more on common sense?
Watching Hamilton throw away a nailed-on victory like that, it appeared the latter attribute was nowhere to be found at Mercedes on Sunday and an obvious question to ask is whether such an outbreak of 'analysis paralysis' would have happened had Ross Brawn still been running the show.
Yet Wolff insisted that "we have to follow the data, this is how the sport works".
He added: "I think if you would count the probability and you would rather use gut feeling or data, you'd rather stick with the data."
Don't miss the F1 Midweek Report for analysis and reaction to the Monaco GP. Natalie Pinkham is joined by F1 journalist Will Buxton and Lotus reserve driver Jolyon Palmer on Wednesday at 8:30pm on Sky Sports F1