Lewis Hamilton's pre-pitstop Monaco radio exchanges revealed
Transcript of the exchange before and after race-losing tyre change; Mercedes changed mind several times over whether or not to stop
Last Updated: 06/06/15 5:20pm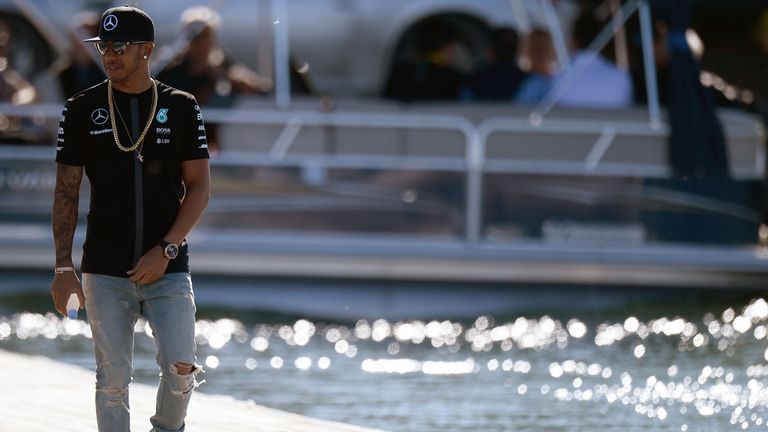 Fresh transmissions have been released of the radio conversations between Lewis Hamilton and the Mercedes pitwall around the erroneous pitstop which cost him victory in Monaco.
A fortnight on from the late tyre change which denied Hamilton a certain win and Mercedes a one-two finish in the sport's blue-riband race, F1's official website has published a video - the transcript of which can be read below - containing the audio exchange between Hamilton and his race engineer Peter Bonnington both leading up to, and after, the now infamous stop.
The published messages, which begin after the Virtual Safety Car was initially activated for Max Verstappen's heavy crash into Ste Devote barriers, reveal Mercedes had already aborted one plan to pit immediately after the full Safety Car was deployed before Hamilton then explained his concerns over tyre temperatures.
Attempting to shoulder some of the blame for the error immediately after the Monaco race, Hamilton had admitted he thought his second-placed team-mate Nico Rosberg had already pitted, leaving him to assume he would have been at a tyre disadvantage at the restart.
Mercedes technical chief Paddy Lowe this week described the team's misjudgement as "a single error made in a split second based on incorrect data". 
The Mercedes radio exchange
Peter Bonnington: "So, just a reminder, you are in your Safety Car... Virtual Safety Car. Virtual Safety Car. So look at your dash, look at the boards. Keep positive. Stay positive. And you are staying out."
PB: "So we are staying out and you are just staying positive."
PB: "Okay, Lewis, a Safety Car has been deployed."
Lewis Hamilton: "Are you sure it's the best thing to stay out?"
PB: "Nope, we will be boxing the end of the lap. Boxing the end of the lap. So just stay positive. Stay positive. We are going to go +1 ½ turns for the option tyre unless you tell us different."
PB: "Okay Lewis, just give us pit confirm."
PB: "Okay, so we are now staying out. Staying out. Staying out. Just confirm on the radio."
LH: "Guys, that's not good. These tyres have lost all their temperature. Everyone is going to be on options now."
PB: "Okay. Copy, copy. Box, box. Box, box."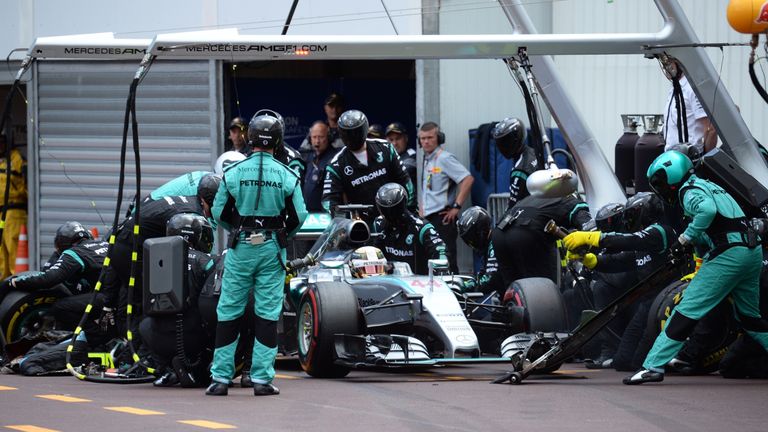 PB: "So, cancel brake magic. Cancel the brake magic."
PB: "Caution on pit entry."
PB: "RS modes. RS modes."
PB: "So, cancel RS. Watch the line on pit exit."
LH: "What's happened guys? Guys, what's happened?"
PB: "Okay, Lewis, so we got caught behind. So we're just getting a look now, just having a look now. Just reviewing the video. So stick the brake warming on, let's get some temperature into these brakes."
PB: "Okay, Lewis. So we have lost the marshalling system so we may need to do something to override DRS."
LH: "I've lost this race, haven't I?"
PB: "Not if they lose all their tyre temp. They're on the prime tyre. You've got very good options on the car at the moment."
LH: "How many laps left?"
PB: "We've got 13 laps remaining."