Ferrari reveal striking 2018 F1 car in bid to end 10-year title wait
Scuderia reveal SF-71H ahead of pre-season testing
Last Updated: 13/12/18 4:33pm
Ferrari have targeted their first Formula 1 title in a decade after unveiling a striking 2018 car.
The new Ferrari, named the SF-71H, was revealed by drivers Sebastian Vettel and Kimi Raikkonen in Italy with the car featuring many traits of its five-time race-winning predecessor, but clear aerodynamic improvements around the sidepods with some aggressive-looking features.
"It looks nice and usually when it looks nice there is speed also," said Raikkonen.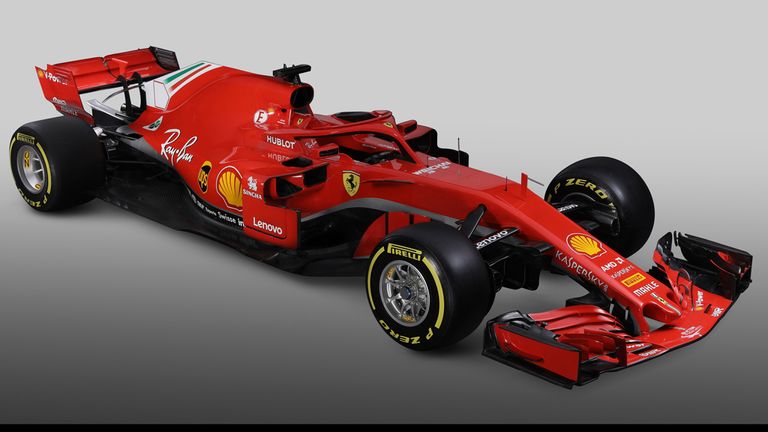 The new challenger has a longer wheelbase to move it more into line with rival Mercedes' design.
"Compared to 2017's SF70H, the wheelbase has been changed slightly, with the side dimensions also revised along with the cooling system," said Ferrari.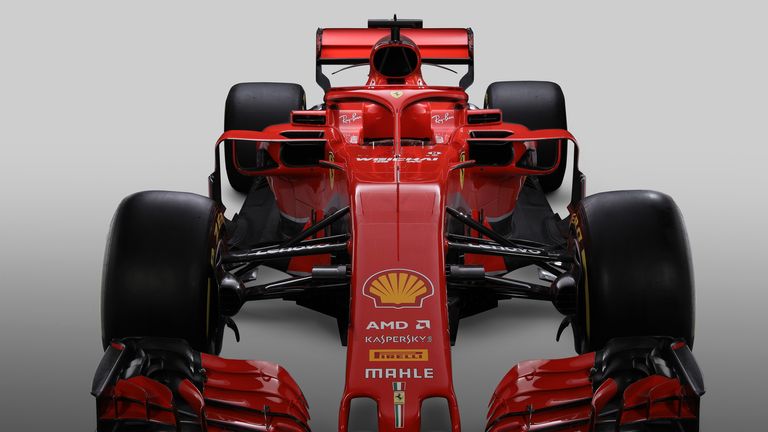 "The suspension follows the tried and tested practice of using push-rods at the front and pull-rods at the rear, however, their design has been updated based on experience gained during the first season running the wider tyres."
Although the team ran Mercedes close last season before unreliability scuppered Vettel's championship bid, the last of the Prancing Horse's 31 title victories was achieved in 2008.
Ferrari have competed in every season in F1 history but have warned they could quit the sport unless they are satisfied with proposed changes beyond 2021.
Ferrari: Four fast facts
Ferrari's Drivers' Championship drought now stretches to 11 years back to 2007
Sebastian Vettel will rack up his 200th F1 start at the third round of 2018 in China
Ferrari's five poles in 2017 were as many as the previous eight years combined
Kimi Raikkonen has gone 94 starts and five years without an F1 race victory
The new Ferrari is slightly longer than its predecessor, although much of the work at Ferrari's Maranello base this winter will have focused on eliminating the flaws which proved so costly in 2017.
"New Ferrari SF71H a logical evolution of last year's," tweeted Sky F1 analyst Mark Hughes. "Slight wheelbase increase, even more aggressive treatment of sidepods and repackaging. Conventional height front suspension. Aero lip atop halo."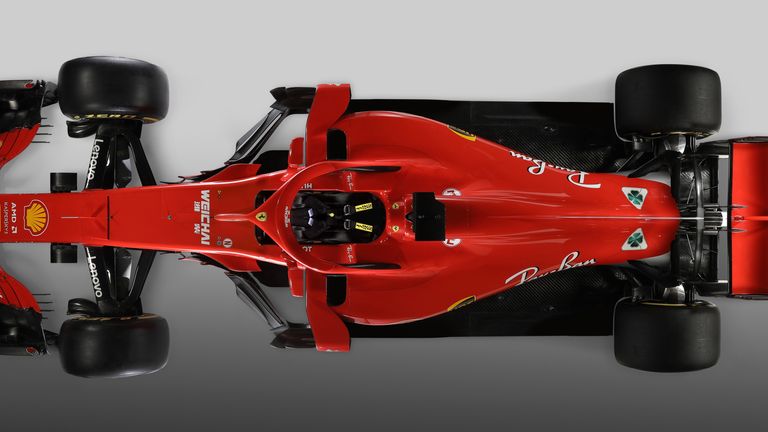 Vettel led the standings for the season's first 12 rounds before being overhauled by Lewis Hamilton, with a start-line crash in Singapore and successive engine problems in Malaysia and Japan scuppering his challenge.
2018 car unveilings and launch dates