Fernando Alonso has "unfinished business" at McLaren and wants to right 2007
Spaniard striving to emulate Senna and Prost at McLaren Honda
By William Esler
Last Updated: 12/12/14 8:20am
Fernando Alonso says he has "unfinished business" at McLaren and has to put right a dark point of his career in 2007.
The Spaniard departed the Woking squad under a cloud after just one tempestuous season marred by rows with the team, team-mate Lewis Hamilton and the infamous Spygate scandal.
That, though, is water under the bridge according to the Spaniard, who rejected suggestions he would have taken Mercedes seat had it been available, insisting the opportunity to join the McLaren Honda project was too good to turn down.
"I had some interesting offers this year looking at the actual performance of the cars, but there are two main reasons for the decision," Alonso told Sky Sports News HQ. 
"One is that I visited the factory of Honda in Japan and then I saw the commitment that McLaren has as well with some important people joining the team like Peter Prodromou – it is not one name that can make your decision, but it is a clear sign of what McLaren wants and that is the comeback of the winning days. 
"The second was 2007 – all those years in Formula 1 I have good achievements, things happened to me that I would never believe like winning grands prix, podiums, winning championships so I have had a fantastic career. But I have 2007 not a completely bright point and I think this comeback will put things in place and I feel the unfinished business we left in 2007 we will finish now."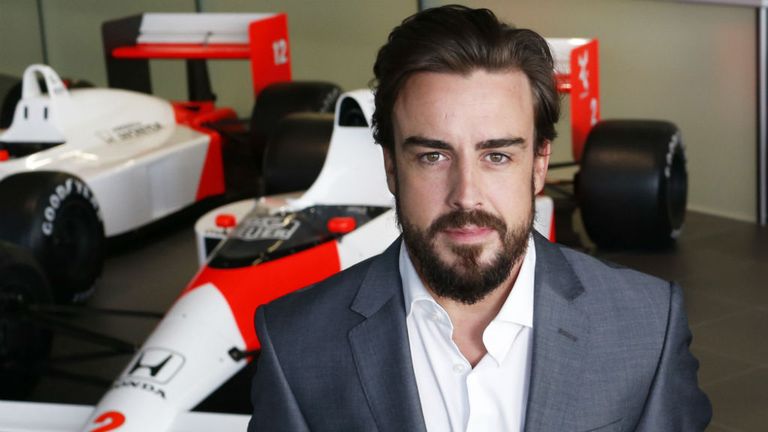 Now aged 33, Alonso says being more mature will prevent a repeat of the drama that blighted his first stint and thinks both he and the team have grown over the intervening years.
The Spaniard, who had his first kart painted in the red and white McLaren Honda colours, is looking forward to emulating Ayrton Senna and Alain Prost whom he watched dominante F1 in the late 1980s.
"I think we all change in seven years and when I was 25 I probably see things differently than now when I am more mature and you learn things. I think McLaren have also learnt things if we are all honest with ourselves," he added. 
"Now we have a fantastic opportunity with this partnership with McLaren Honda that dominated in the past and has come together again – for the people of my age we grew up as kids watching Ayrton Senna and Alain Prost fighting with those legendary cars. 
"Now to be part of this new project I feel honoured and very enthusiastic and very motivated and ready to fight."
Much has been written about Alonso's 2007 season at McLaren, but the Spaniard feels much of it has been blown out of proportion.
"I think people have the wrong idea about what happened that is for sure. It is normal when you split a relationship and over the past seven years you read so many things that probably go out of reality," Alonso said. 
"On the other hand we are here for winning and it is not time to talk about the past anymore. I have unfinished business and things that I wanted to change in my career and one is 2007 and that is the project. I had two more years at Ferrari if I wanted, but I think this is the project for the next couple of years. I have to say thanks again to Ferrari for giving me the opportunity to join this project."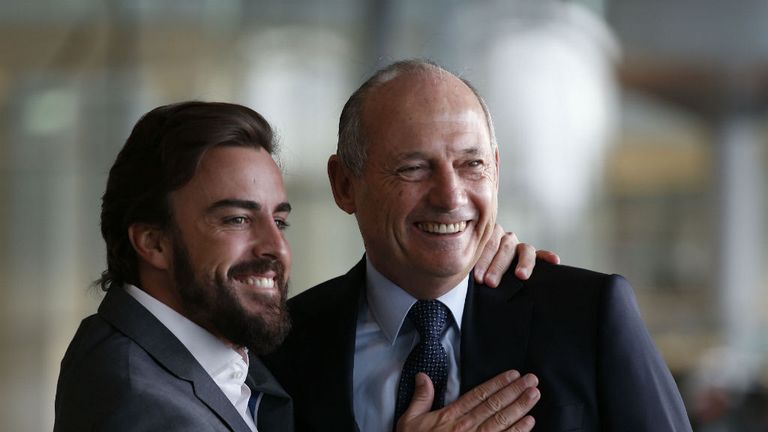 It had been speculated that Alonso was only negotiating with Honda and keeping his distance from McLaren boss Ron Dennis, but the Spaniard says there is no acrimony between the pair.
"We are on friendly terms now. We have been meeting, dating, all these months and we spoke about many, many things," he said. 
"We clearly share the passion of racing, the passion of winning and I think because we are such competitive people we didn't understand each other. Now we are completely focussed on the future and I am completely happy and proud to be part of this family."