Michael Schumacher no longer in a coma and has left Grenoble Hospital
F1 legend has been in hospital since skiing crash in December; 'Long phase of rehabilitation' will now continue in Switzerland
By Pete Gill
Last Updated: 18/06/14 8:50am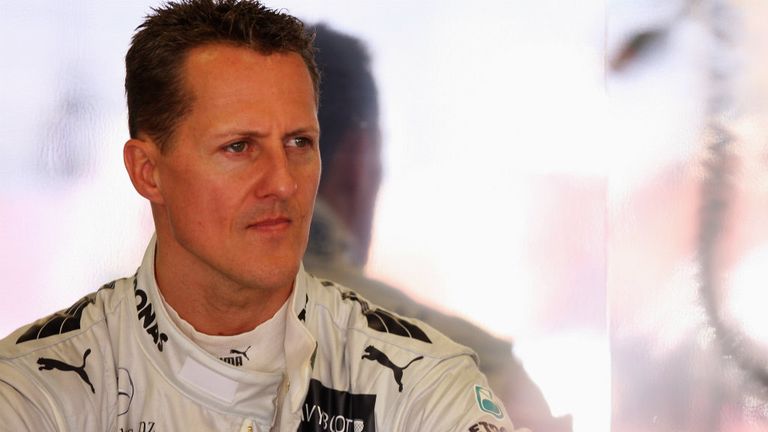 Michael Schumacher is no longer in a coma and has left the intensive care unit at Grenoble Hospital, his manager has announced.
Schumacher has been a patient at the hospital for over five months following a skiing accident at the end of December in which he suffered severe head injuries. Schumacher's life is believed to have been saved by the helmet he was wearing at the time of the accident, which split in two upon impact.

It was announced at the end of January that the 'waking up progress' had begun in Schumacher's treatment, but a paucity of updates since then has prompted growing fears about his condition and hopes of a recovery. 
However, in a heartening and unexpected announcement, it's been revealed that Schumacher is no longer in a coma at the hospital in the south of France and has been moved to an undisclosed location - believed to be the University Hospital of Lausanne in Switzerland.
'Michael has left the CHU Grenoble to continue his long phase of rehabilitation. He is not in a coma anymore,' a statement, released on Monday morning, read.
The news that the seven-times World Champion has left the facility is the first official update on the German's condition since April when it was reported that Schumacher was showing signs of 'consciousness and awakening'. 
No fresh details about Michael's condition have been supplied, with the latest statement from Schumacher's manager Sabine Kehm adding: 'For the future we ask for understanding that his future rehabilitation will take place away from the public eye.'

Schumacher is understood to have been transferred to the University Hospital of Lausanne, in the west of Switzerland close to the family home on the shore of Lake Geneva.

"He is here, he arrived this morning," a spokesman for the hospital told Reuters.
Monday's statement from Michael Schumacher's family in full
'Michael has left the CHU Grenoble to continue his long phase of rehabilitation. He is not in a coma anymore. His family would like to explicitly thank all his treating doctors, nurses and therapists in Grenoble as well as the first aiders at the place of the accident, who did an excellent job in those first months. The family also wishes to thank all the people who have sent Michael all the many good wishes to Michael. We are sure it helped him. For the future we ask for understanding that his further rehabilitation will take place away from the public eye.'