Crestfallen Nico Rosberg admits he's "realistic" about his world title hopes
Mercedes driver falls 73 points behind team-mate Lewis Hamilton after Russian GP retirement
By Mike Wise
Last Updated: 12/10/15 1:53pm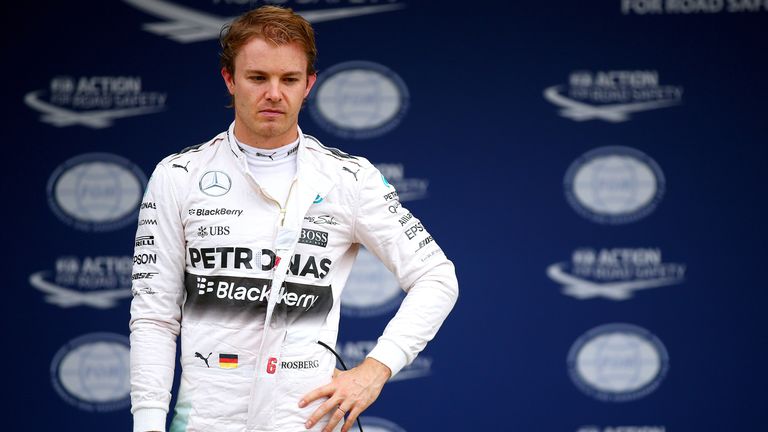 A crestfallen Nico Rosberg admits he must be "realistic" about his world title hopes now after his retirement, and Lewis Hamilton's win, in the Russian GP.
The odds are now stacked massively against Rosberg after Hamilton's success in Sochi. Hamilton has pulled 73 points clear of his Mercedes team-mate in the drivers' standings and with a maximum of 100 points now available, he can retain the title at the next race in Austin.
Rosberg had set the pace all weekend in Russia and claimed his second straight pole position. He held the lead at the start of the race but a throttle problem forced him to retire on lap eight.
"We will just have to be realistic now," a downbeat Rosberg told reporters afterwards. "It is a lot of points. It doesn't change my approach, still pushing to the maximum and being committed. Going for it mentally, it doesn't change much.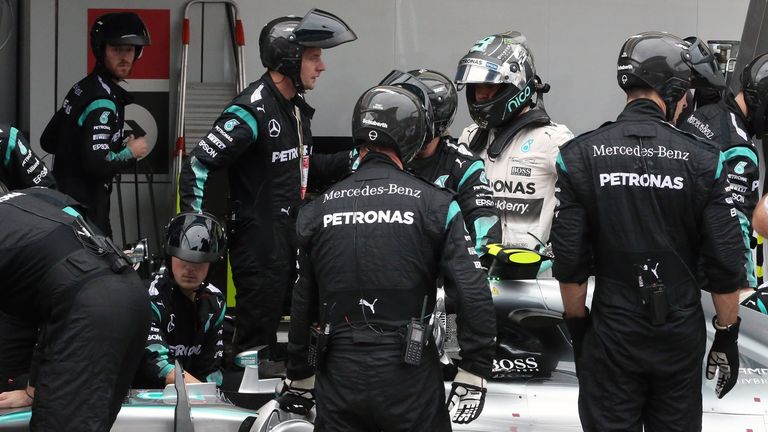 "It is disappointing of course because I was looking to close the gap. Anyway, I will go to the next race and I want to win."
Rosberg certainly has to beat Hamilton at the Circuit of The Americas to stay in contention. But even if he manages to win, the feeling is that he would only be delaying the inevitable.
With Sebastian Vettel now Hamilton's closest pursuer after finishing second in Russia, the defending champion will be crowned again if he earns nine more points than the Ferrari driver in Texas and two more than Rosberg.
A top three of Hamilton, Rosberg, Vettel - 2015's most likely outcome so far - would do it for the Briton, who is arguably driving better than ever this season.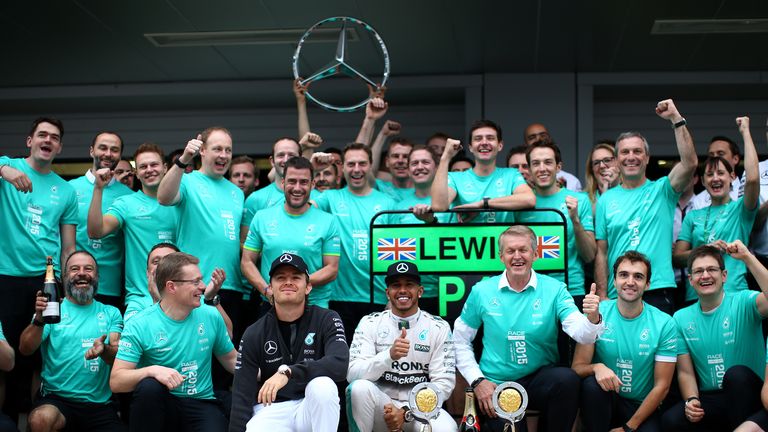 As a result, Rosberg has been cast in his team-mate's shadow. But although his qualifying performances have improved of late, the German has also suffered a crucial downturn in reliability, with his latest retirement following another in Italy last month.
"It's a strange one," Rosberg said. "Just when we were looking so good on reliability to then have a few issues. It is surprising and is has gotten worse through the season.
"The last couple of months we have had more issues and race stoppers, so we must look into it again and continue to improve in that area because it seems we haven't made as big steps as we thought."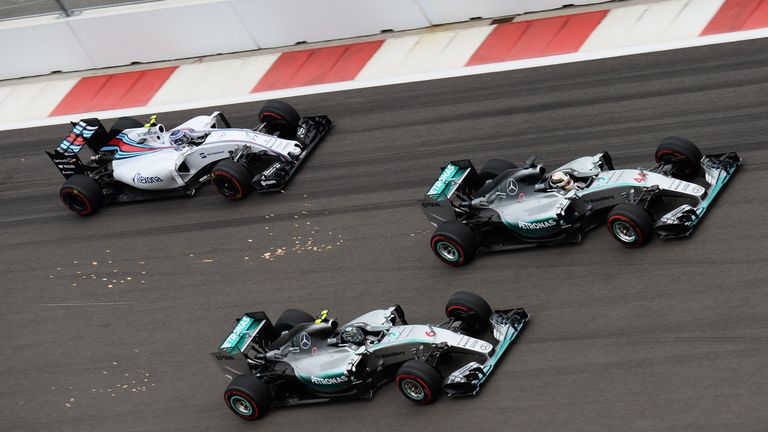 Qualifying in particular has been a disappointment for Rosberg this season - Hamilton also leads that battle 11-3 - and he has targeted Saturdays if he is to stand any chance of getting the upper hand in 2016.
"It's just experience and what I need to dig into is understanding the qualifying from the first part of the year, it has been coming good," Rosberg added.
"Unfortunately I don't know the exact reason, so I need to dig into it, to really understand it because it is important in the fight.
"You need to work on every area to fight Lewis and that has been a weak point which has really cost me."
Don't miss Wednesday night's F1 Midweek Report for analysis of the Russian GP and all the latest talking points in the sport. GP2 team owner Trevor Carlin and F1 Racing magazine editor Anthony Rowlinson join Natalie Pinkham in the studio at 8.30pm on Sky Sports F1.