Nico Rosberg reveals brake problem on his Mercedes at Hungarian GP
But rival's complaint is dismissed by Lewis Hamilton
By Pete Gill at the Hungaroring
Last Updated: 27/07/15 2:22pm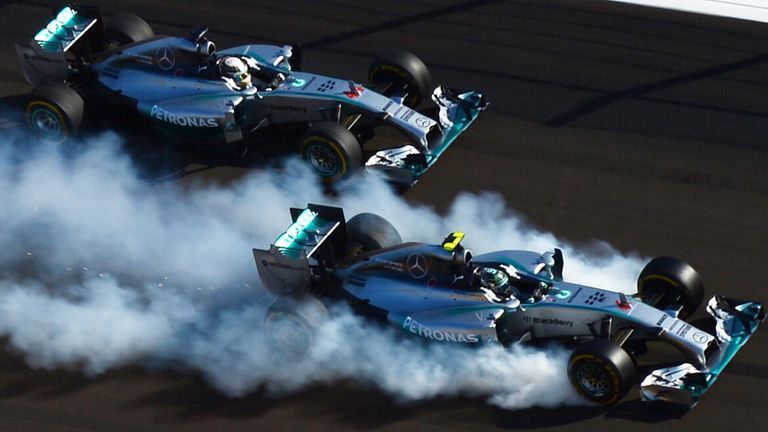 Nico Rosberg has revealed that he has "learnt to live" with a longstanding problem with the brakes on his Mercedes car.
But the German's complaint was given short shrift by Lewis Hamilton, his Mercedes team-mate who he trails by 17 points in the Drivers' Championship approaching the halfway point of the season at this weekend's Hungarian GP.
The disclosure came when Rosberg was asked if his Mercedes W06 was difficult to set up. "It's never easy, it's always a big challenge," said the German, "but there are no particular big problems with the car at the moment except my usual issues with the brakes which is a long-term thing and not easy to solve."
Requested to elaborate on the issue, Rosberg added: "It is feel, personal feel, it goes back to last season. It's difficult to put right because it has taken so long and we have not had much progress at all.
"It takes six months to make a new pair of discs and if they are the right ones then it takes another six months to get a whole set to race. It's a very long process and there is not really any hope of a quick improvement."
Hamilton changed the construction of his brakes last year – switching from Brembo discs to Carbone Industrie ahead of the German GP after a brake failure resulted in him crashing during qualifying – and Rosberg confirmed that he has also been experimenting with different components.
"I've tried a lot of things and this is the best we've found so far. It's been such a long time that I just have to get on with it and learn to drive with it," said Rosberg.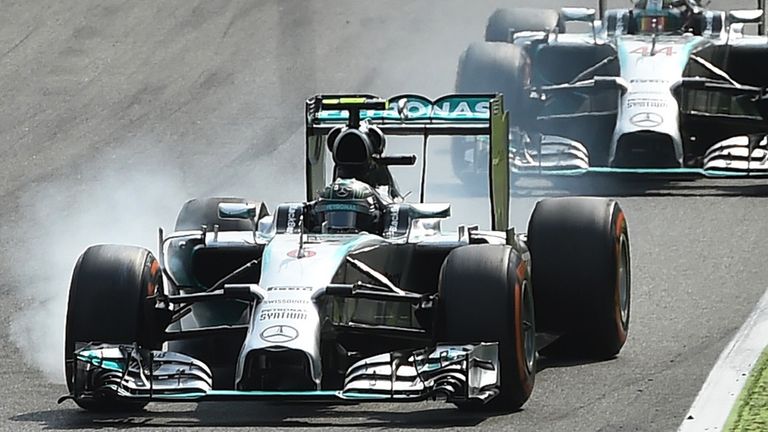 However, Rosberg's disclosure drew a scornful response from Hamilton.
Asked if he was also suffering from a brake issue, Hamilton paused and then replied: "He was definitely fine with the brakes at Silverstone. He was perfectly fine. I don't have any problems with the brakes."
Verbal squabblers off the track, Hamilton and Rosberg are once again expected to do exclusive battle for victory around the Hungaroring in a Mercedes car currently without equal in the field.
Hamilton has a particularly impressive record at the Hungaroring, winning in Budapest on four previous occasions.
"It is a circuit l have always enjoyed, it's like a big go-karting circuit. You need to have a good front end here and l do like an oversteery car and being able to throw it around," he said.
"I also enjoy it here – it's the summer, the weather is nice, it's a good time of year."