Marussia have confirmed that Jules Bianchi will stay put in 2014
Frenchman "very happy" to remain with Banbury team
By Mike Wise in Yeongam
Last Updated: 03/10/13 11:04am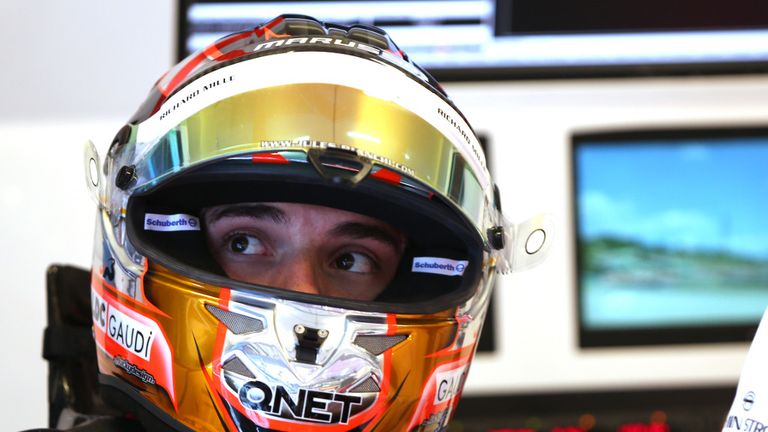 The 24-year-old Frenchman has produced an impressive series of performances for the Banbury team, particularly at the start of the season.
Bianchi, who had initially hoped to make his race debut with Force India, only joined Marussia at short notice and had limited testing prior to the first race in Australia.
Even so, the 13th-place finish he gained in Malaysia has allowed Marussia to take a potentially crucial tenth place in the constructors' standings ahead of rivals Caterham.
"I am very happy to be able to confirm that I will stay with the Marussia F1 Team in 2014," Bianchi said. "I couldn't have wished for a more supportive environment in which to make my F1 debut and from the very beginning I have always felt completely at home with the Team.
"We started the season very well and while the challenge has increased as the season has developed, we have learned important lessons together that will place us in a much stronger position next year when there are a lot of changes for the sport and the Team to get used to."
The news also puts paid to speculation that Bianchi, a Ferrari protégé, might move to Sauber next season.
Although the Swiss team have yet to confirm a Ferrari powertrain deal for 2014, they have long-standing links to Maranello.
Marussia confirmed in July that they will use Ferrari power starting next season.
"It gives us great pleasure to announce that we will go forward into 2014 with Jules as one of our race drivers," Marussia Team Principal John Booth said. "Jules joined us at very short notice at the end of pre-season testing, with only two days of running under his belt. He rose to the challenge of his debut season exceptionally well and since that time has clearly demonstrated his ability and potential.
"2014 heralds a new era for the sport and continuity and consistency of line-up will be important in helping us to navigate the transition. We look forward to confirming our full race driver line-up later in the season."