Lance Stroll and Valtteri Bottas confirmed as 2017 Williams drivers
Canadian Formula 3-winner Stroll will become second-youngest F1 driver in history; Bottas commits future after Renault links
Last Updated: 29/08/17 1:55pm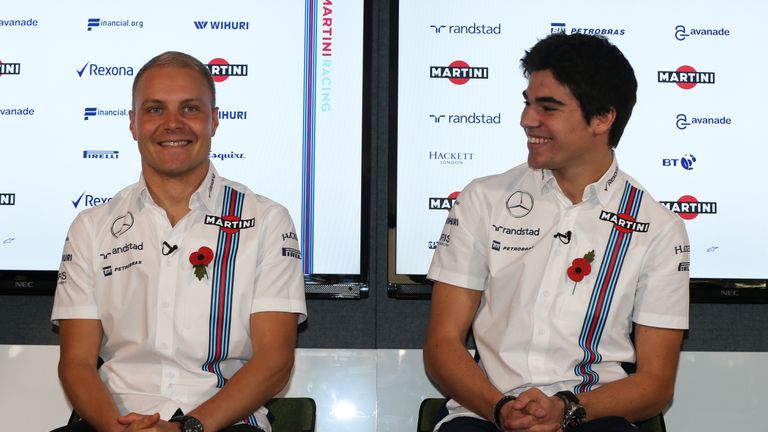 Eighteen-year-old Lance Stroll will race for Williams in the 2017 Formula 1 season with Valtteri Bottas confirmed as his team-mate.
The Canadian youngster, son of a billionaire father, will become the second-youngest driver in F1 history when he debuts next March.
Stroll replaces Felipe Massa, who announced at September's Italian GP he will retire from F1 at the end of the current campaign and is thought to have beaten off competition from Sauber's Felipe Nasr to take the Brazilian's seat.
The teenager's impressive title-winning Formula 3 campaign, in which he won 14 races, and financial package made his Williams announcement widely anticipated but there was some doubt over who would partner the teenager.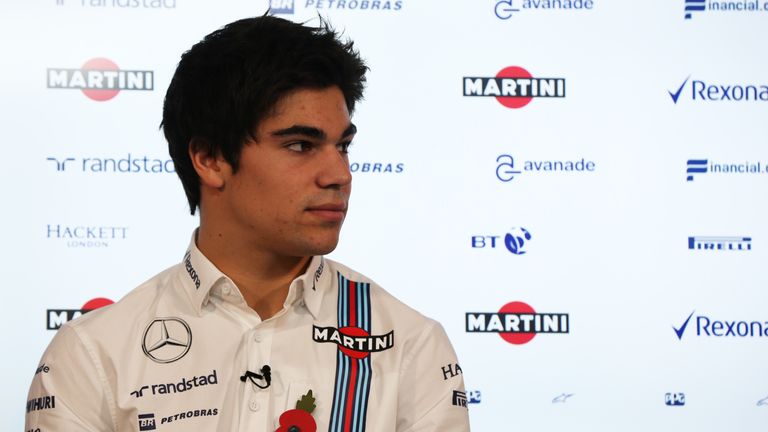 Deputy team principal Claire Williams described the line-up as "a new chapter in Williams' history" as she presented Stroll and Bottas to the assembled media.
"We made this decision a long time ago and it's one we are really, really excited about," she said.
Williams went on to give a glowing endorsement of her new driver, adding: "He is so capable, he's extremely intelligent and he puts the work in. To achieve what he has achieved in such a short space of time, I have total confidence he will get in the car and deliver."
2017 F1 line-ups
| | | |
| --- | --- | --- |
| Mercedes | Lewis Hamilton | Nico Rosberg |
| Ferrari | Sebastian Vettel | Kimi Raikkonen |
| Red Bull | Daniel Ricciardo | Max Verstappen |
| Force India | Sergio Perez | TBC |
| Toro Rosso | Carlos Sainz | Daniil Kvyat |
| Williams | Valtteri Bottas | Lance Stroll |
| McLaren | Fernando Alonso | Stoffel Vandoorne |
| Haas | Romain Grosjean | TBC |
| Renault | Nico Hulkenberg | Jolyon Palmer |
| Sauber | TBC | TBC |
| Manor | TBC | TBC |
Stroll confirmed to the media that he has had six test days in a 2014 Williams so far as he prepares for the 2017 campaign.
Asked about suggestions he may be labelled a 'pay driver' owing to his family's wealth, the Canadian was defiant and insisted he has earned his F1 chance.
"Everyone has their own opinion, I can't change that," he said. "I come from money, I'm not going to deny that, but I believe I've earned my shot in F1 because I've won every championship that I've competed in.
"Now the FIA have put in superlicence [points] for just that reason, so people can't just buy their way into F1. You actually have to prove yourself and win in the junior categories."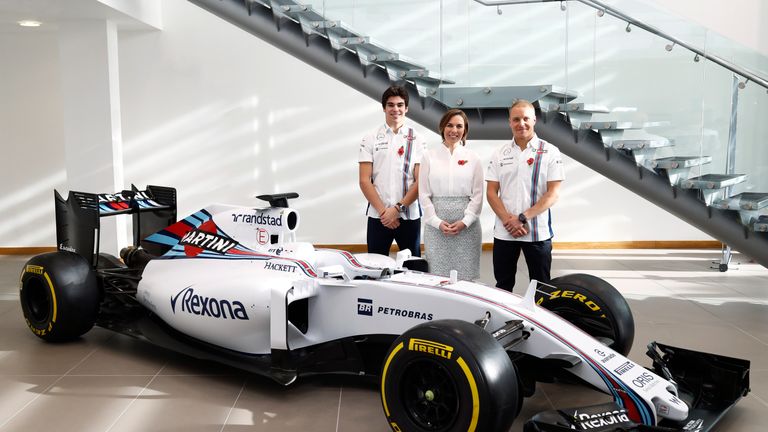 Williams also moved to deny the decision to hand Stroll a race seat was decided by the money he could bring to the team. The Canadian's father was behind the rise of the Tommy Hilfiger brand in the 1990s.
"I'd like to make it very clear that Williams has been a team over the past few years that has made it very clear, and a statement of intent, that we would not allow financial considerations to influence over driver choice," said Williams. "That has absolutely been the case this year.
"Money doesn't drive performance in the cockpit - you either have performance or you don't. Lance has proved he has got that talent. He has to do the job next year in Formula 1, and we will do that, to dispel those rumours."
Bottas' previous deal expired at the end of 2016 and the Finn, a nine-time podium finisher during his five years with the Grove team, was reportedly offered a long-term deal by Renault.
But with Nico Hulkenberg instead snatched up by the French manufacturer, Bottas has committed his future to Williams.
"I am very happy about it and the team's continuing trust on me and my ability. I feel we still have a lot to achieve together, we haven't yet achieved what we could," said the Finn.
"I currently have a stat which I have the most points scored in F1 without a win, which I hate, and so it would be nice to change that. That is our target together and it would be very special to have my first win with Williams. It's like a family home, so it was a very natural decision for me to continue."
Who is Lance Stroll?
A Montreal-born Canadian national, Lance Stroll is the son of billionaire Lawrence Stroll.
The teenager, who only turned 18 last month, won the Formula 3 series with 100 points to spare after winning 14 races.
He first came to prominence by winning the Italian Formula 4 Championship and Toyota Racing Series categories.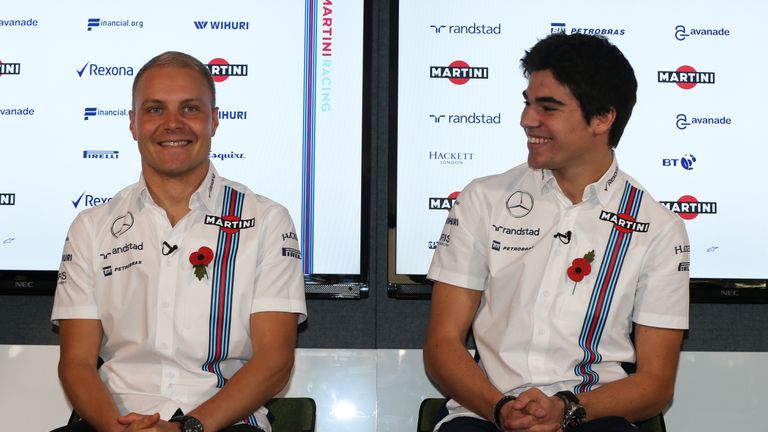 Stroll was previously part of Ferrari's driver graduate scheme but left the Scuderia's ranks for Williams last November when he was appointed their development driver.
He was handed a one-race ban in 2015 from the FIA European F3 Championship for moving in the braking zone at Les Combes at Spa. Running three abreast, he squeezed Mikkel Jensen and Felix Rosenqvist to the outside of the circuit and the three collided and crashed out of the race.
Stroll's career in brief
He made his car racing debut in early 2014, driving in Ferrari's Florida Winter Series before a title winning Italian F4 campaign.
Stroll got more experience that winter racing in New Zealand before making the giant step up to European F3, where after a slow start, and the aforementioned ban, he took a number of late season podium finishes, including his first win in the series at the final round at Hockenheim.
After that learning campaign he dominated the series in 2016, winning nearly half of the races and cliniching the title by 187 points.
He combined his F3 campaign with a testing programme in a 2014 Williams at various F1 circuits around the world.