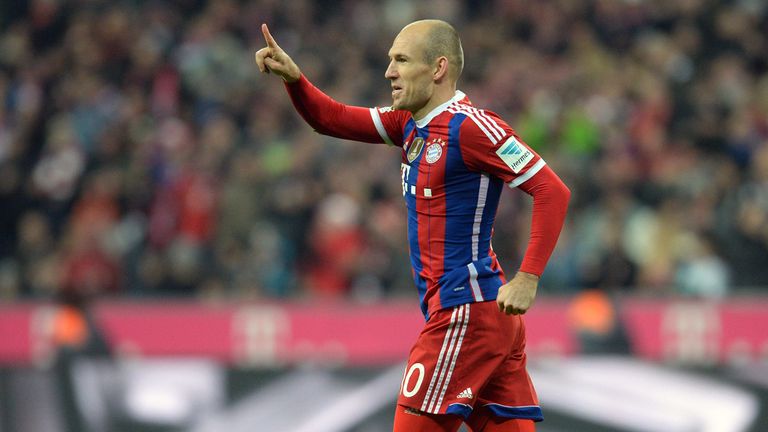 Bayern Munich further extended their lead at the top of the Bundesliga with a 2-0 win over Freiburg which came at a cost with Medhi Benatia and Xabi Alonso limping off injured.
Arjen Robben and Thomas Muller netted the goals which earned Bayern their next win on the way to what looks like another unchallenged Bundesliga title, but the sight of Benatia holding his hamstring and Alonso leaving the field early dampened the spirits.
A firework and laser display ended the evening for the defending Bundesliga champions, who once again showed their superiority, even if they appeared to be saving energy at times.
Freiburg coach Christian Streich said he wanted his side to give Bayern a game, but there was not much chance of that happening for as long as the hosts held onto the ball.
Freiburg nevertheless created chances on the break when Bayern's attacks did not lead to anything, but the home team's goalkeeper Manuel Neuer remained largely a spectator.
Benatia's evening ended early when he left the field holding the back of his leg in the 39th minute, but only a minute later and the fans' worries were replaced by joy as Robben netted his 100th goal for Bayern, heading in from close range.
Another header just after the break, this time from Muller, put the result beyond any doubt as he nodded in after Juan Bernat's effort came back off the crossbar.
Bayern were then able to slow things down a little, but that still did not prevent them from losing another key player to injury as Alonso left the field on the hour mark with another injury.
Bayern continued to play the ball around, not risking any more attacks or any more injuries either with Freiburg happy enough to let them play the clock down, aware they were not going to recover anyway.