International friendly: South Korea lose 1-0 to Tunisia in World Cup warm-up
South Korea's World Cup warm-up preparations did not go to plan against Tunisia on Wednesday, as they lost 1-0.
Last Updated: 28/05/14 3:38pm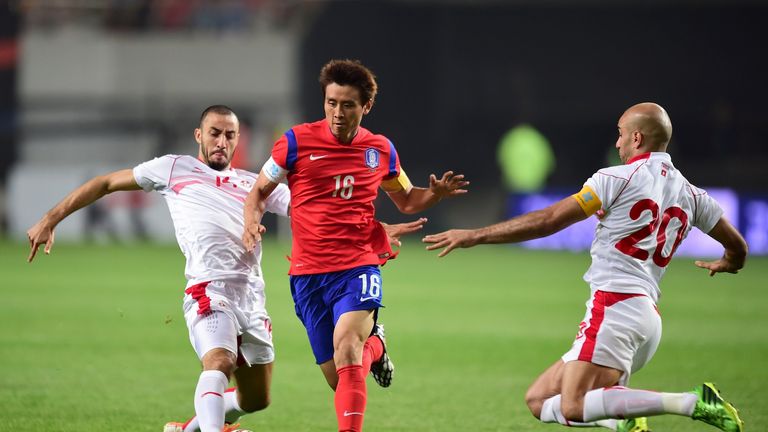 Zouhaier Dhaouadhi's goal two minutes before the interval separated the two sides, with the Asian nation now heading to Miami to continue their training for the tournament.
South Korea will face Ghana in one final warm-up match before beginning their Group H campaign against Fabio Capello's Russia in Cuiaba on June 17.