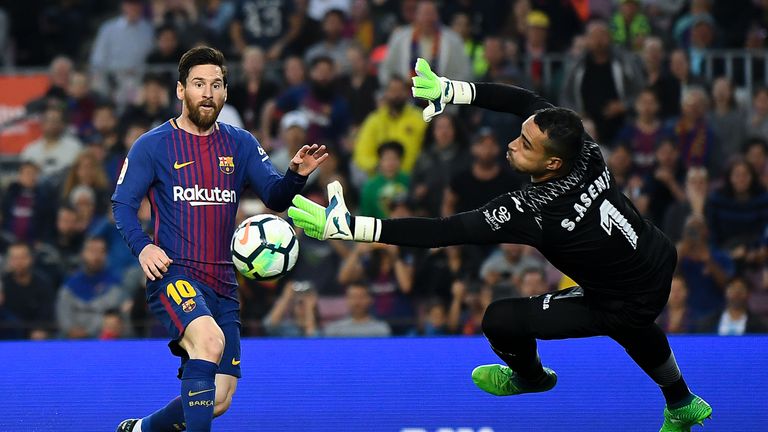 Barcelona face their final away test of the season on Sunday as they continue their quest to go the entire La Liga campaign unbeaten.
The Catalan side last lost a league game on April 8, 2017, when they were beaten 2-0 by Malaga, and have already set the all-time record for unbeaten games, with 43 games undefeated since that day.
On the back of a fiery Clasico last weekend, Ernesto Valverde can overcome arguably their toughest challenge left of the season - their final away game at Levante - before they host Real Sociedad, whose unbeaten record they broke, next weekend at the Nou Camp.
Despite that, Valverde still reflected on the club's failure to progress beyond the Champions League quarter-finals in the build-up to the game, while admitting he had enjoyed a strong first season at the club.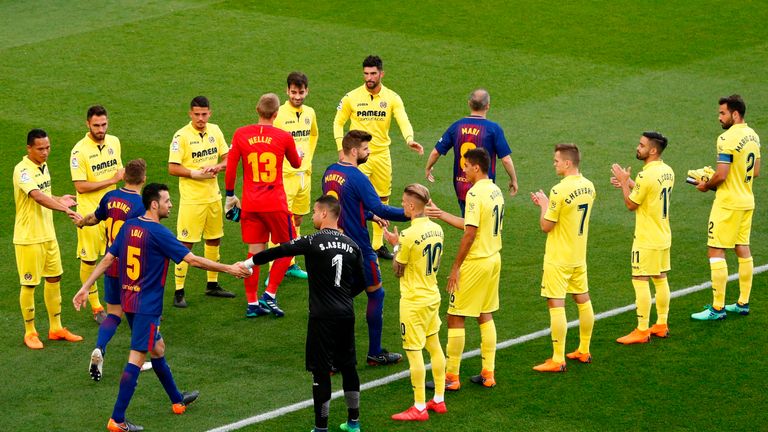 "In this club you are expected to win everything," Valverde said. "We have not won everything but it is also true we had difficulties at the start of the season and we have exceeded many expectations.
"We had a terrible day in Rome in the Champions League and that has hung over us. But still, it has been a great season."
Levante's rise from the ashes has saved them from relegation, with five wins from six taking them away from the bottom three to relative safety.
Much of that has been down to new head coach Paco Lopez, who took over at the start of March, and has seen his team lose only once, to Atletico Madrid, since that time.
"It was important to change the dynamics but I don't know what changed so much," Lopez said. "What we have is attitude and commitment and that has been the key."
Team news
Sergi Roberto will be banned following his clash with Marcelo against Real Madrid last weekend, while Samuel Umtiti is a doubt with a knee problem.
For Levante, left-back Tono and midfielder Chieck Doukoure will both miss the game through injury.