African Nations Cup: Mali v Nigeria preview
Seydou Keita has dismissed the claim Nigeria coach Stephen Keshi will have the inside track on Mali in their ANC semi.
Last Updated: 06/02/13 11:32am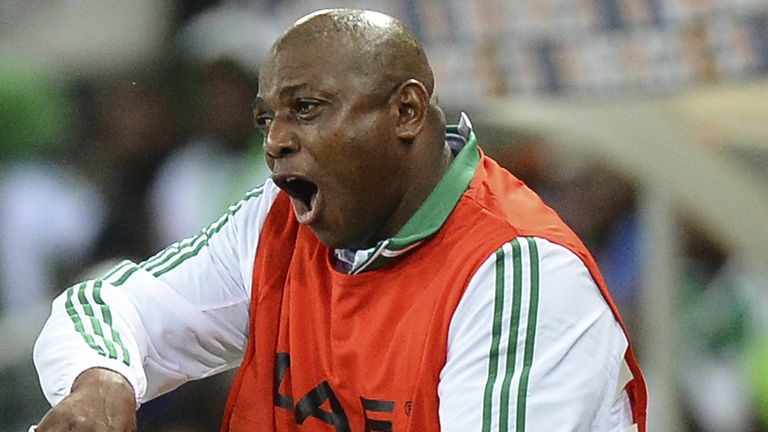 Keshi spent two years as coach of Mali between 2008 and 2010, the former Anderlecht defender losing his job after presiding over their early exit from the African Nations Cup in the group stage.
The Nigeria coach said after his side's quarter-final victory over tournament favourites Ivory Coast that his knowledge of Mali would stand him in good stead, but Dalian Aerbin midfielder Keita said: "People keep saying that Nigeria will beat us on Wednesday because their coach knows the in and out of Mali having coached us in the past, but that is not true.
"We've had three coaches after Keshi's departure and that should tell you a lot of transformation has taken place.
"Keshi, with all the respect I have for him, will meet a different team on Wednesday and not what he left behind. So tell him we have changed."
Mali booked their place in the last four after edging out host nation South Africa on penalties, and their continued involvement in the tournament is seen as a welcome distraction for a country gripped by a battle between French-led forces and militant extremists for control of key territories.
The win on penalties over Bafana Bafana continued Mali's good recent record in that department, and Keita added on supersport.com: "I'm not saying we are the best penalty shooters, but we kind of have some luck in the exercise recently and we hope this will follow us, especially at these times when our people back home need joy and relief from the ongoing war."
Nigeria coach Keshi, meanwhile, has played down the importance of his knowledge of the Malian team.
"Ninety per cent of their current players used to play for me when I was the head coach. So I know what to expect from them on Wednesday," he said.
"My knowledge is an edge but that does not mean we are not going to work extra hard to be able to make it to the next round."