Champions League Group F: Napoli beat Borussia Dortmund 2-1 on Wednesday
Napoli beat Borussia Dortmund 2-1 in Naples in Champions League Group F on Wednesday evening.
Last Updated: 19/09/13 10:42am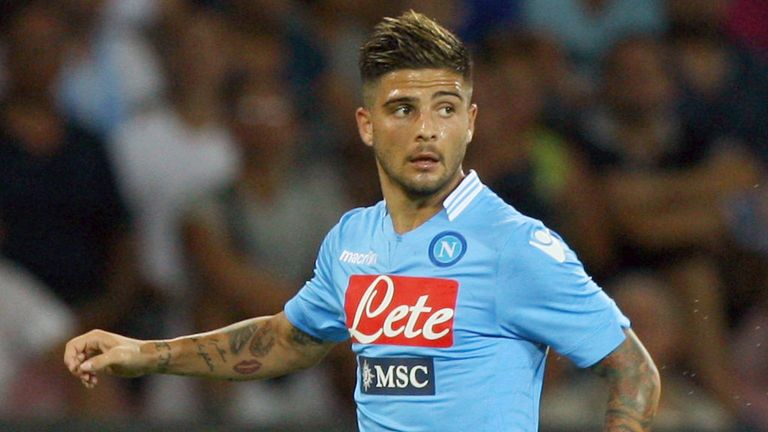 Jurgen Klopp's men reached the Wembley final after an exhilarating run last time out, but there were no smiles on Wednesday night.
Gonzalo Higuain and Lorenzo Insigne put Napoli 2-0 up and they got the points despite a Camilo Zuniga own goal, but the red mist which descended on Klopp and some of his players were the real story.
Klopp is known for his cool demeanour, but he was positively raging as he towered over the fourth official, barking at him relentlessly, in the wake of Higuian's goal.
He was unhappy that Neven Subotic had been allowed back on after treatment but not in time to prevent the goal.
Klopp was dismissed to the stands and on the stroke of half-time was joined by goalkeeper Roman Weidenfeller who raced out of his box to try and close down Higuain but handled in front of the referee.
In truth, Dortmund had not looked themselves all night.
Insigne was a constant danger on the left and with 13 minutes gone, he danced inside on to his right foot and curled a shot just away from goal.
It then took some brilliant last-ditch defending from Subotic to deny a clean-through Higuain, before Robert Lewandowski had a chance for the Germans, breaking through but hitting against Pepe Reina.
Mats Hummels then headed over, but Napoli remained on top and with 29 minutes gone, Zuniga's cross found Higuain who did the rest with a deft header.
The goal was enough to send Klopp into meltdown and fourth official Venancio Tome was on the other end, taking a series of vocal blasts from the manager.
His punishment was to be sent off and two of his men had joined him by the break, with Hummels going off injured and then Weidenfeller seeing red.
Napoli pushed on for a second after the break and it would have arrived had Gokhan Inler been more alert when an Insigne cross fell kindly for him.
Insigne would get the job done himself with 67 minutes gone, though.
His free-kick from 25 yards curled away from the frame of the goal but came back in enough to nestle in the postage stamp and put his side two up.
Nuri Sahin led a Dortmund response and hit the bar with a speculative effort, while Napoli's Dries Mertens went close to making it three with a vicious free-kick which replacement keeper Mitchell Langerak kept out.
A route back in did arrive with three minutes left, however.
Zuniga inexplicably tried to hook a Marco Reus cross clear but only suceeded in lobbing his own goalkeeper.
That gave Dortmund real hope and Reus quickly worked Reina with a free-kick but they could not fashion an equaliser.