Wes Foderingham worried by Rangers' defensive wobble
By Andrew Dickson
Last Updated: 03/04/16 1:11pm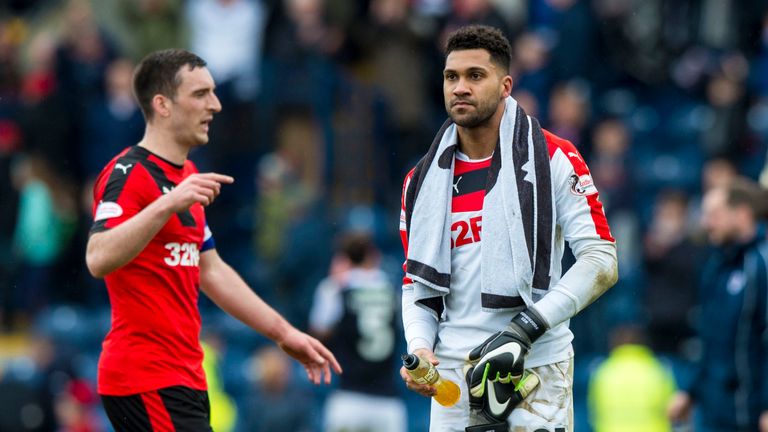 Wes Foderingham thought he had won the title for Rangers on Saturday - and admits he is concerned by the way they threw away their opportunity.
Mark Warburton's team would have won the Scottish Championship had they beaten Raith Rovers at Stark's Park.
Despite holding 2-1 and 3-2 leads, they ended up drawing 3-3 after losing a sloppy goal to on-loan Leicester City forward Harry Panayiotou deep in stoppage time.
Rangers have been slack in defence lately, they have now let in 10 goals in their last four matches. That includes three in each of their last three games and they have fallen behind or been pegged back from winning positions four times in their most recent quarter of fixtures.
Foderingham saved a Panayiotou penalty moments before the striker netted and he had thought his intervention would have been enough to spark title celebrations.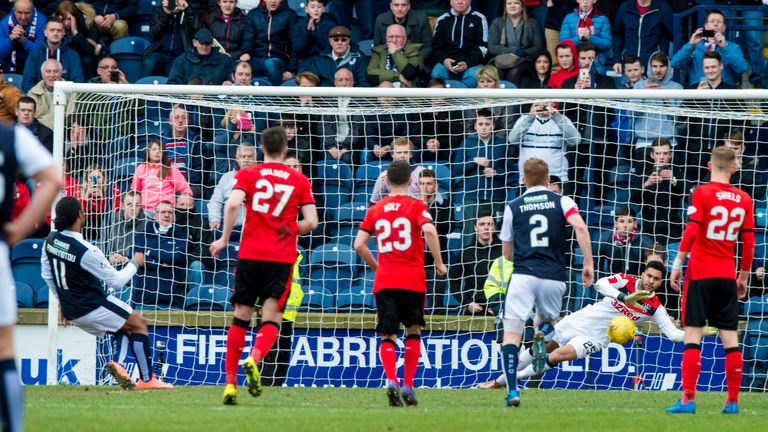 As it was, his team was left feeling flat and the Englishman said: "It wasn't a great start to the game for us but we got ourselves back in it.
"We got into a winning position and to throw it away at the end is really disappointing. If I'm honest, I thought I'd won it for us with the penalty save.
"But you can't switch off until the final whistle is blown and Raith caused us problems all day with balls into the box. We didn't deal with the one from which they scored at the end.
"I don't think nerves played a part in it. It's just a case of us not defending properly in the box. We went a little bit longer late in the game so maybe that was nerves.
"But we've just got to do the defensive side of the game better. There were only a couple of minutes left and we knew what was at stake.
Losing nine goals in three games is a little bit of a concern but prior to that we hadn't conceded many. Defensively we were disappointing and we must do better."
Rangers are expected to seal their return to the Premiership after a four-year absence on Tuesday night at home to Dumbarton and need to beat them to secure it.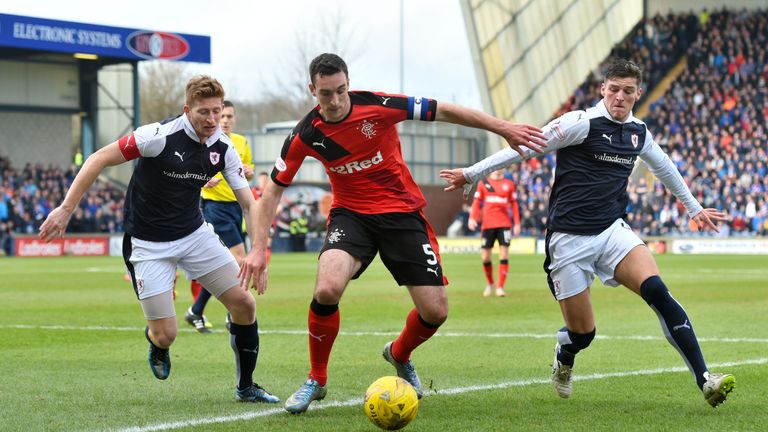 But their defensive frailties are a clear talking point ahead of their Old Firm Scottish Cup semi-final against Celtic at Hampden in a fortnight.
Foderingham added: "We'll have to look at the (final Raith) goal again on the DVD and see what went wrong. We can clinch it on Tuesday now and it's obviously a case of when not if.
"To win it in front of the home fans will be special so we have to forget about Raith and win the game against Dumbarton. We want to put on a proper performance and win it in style on Tuesday."