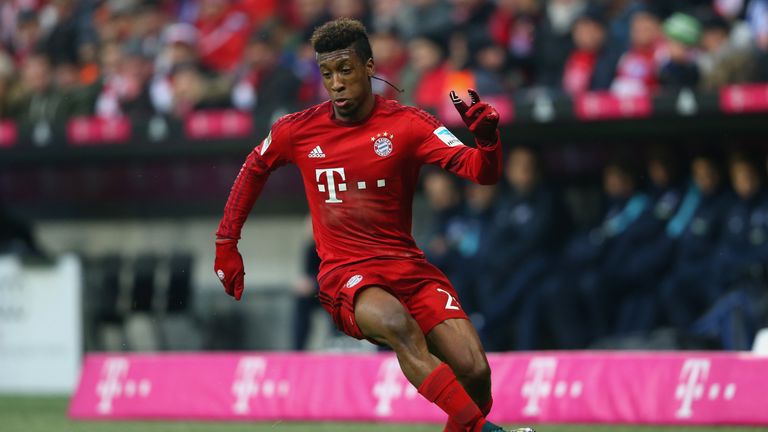 Bayern Munich's Kingsley Coman had to be carried out of Wednesday's training session on a stretcher after suffering an ankle injury, leaving the German champions sweating about the extent of the problem.
"He was lying there and was obviously in pain, which is never a good sign," Bayern captain Philipp Lahm said.
Coman injured his left ankle while challenging for the ball with Bayern's Spain defender Javi Martinez at the club's training ground.
"I don't know if there was contact with [Martinez] or if he just landed awkwardly, but it didn't sound good in any case," added Lahm.
Bayern play Carl Zeiss Jena in the first round of the German Cup on Friday, then host Werder Bremen in the first Bundesliga match of the season next Friday.
As Bayern wait for a full diagnosis, it remains to be seen whether Coman will be fit for these games or for France's friendly against Italy in Bari on September 1 and their 2018 World Cup qualifier away to Belarus on September 6.
Bayern coach Carlo Ancelotti will already be without injured stars Arjen Robben, Jerome Boateng, Douglas Costa and Renato Sanches for the trip to Jena.
Spain internationals Xabi Alonso and Thiago Alcantara both sat out training on Wednesday with knocks suffered in Sunday's 2-0 win at Borussia Dortmund in the German Super Cup.