Curtis Davies says the England door should still be open to him because such defenders as Rio Ferdinand and John Terry are no longer available.
The Hull City defender, 31, was last included in the national team set-up when Fabio Capello selected his first squad in charge of England in January, 2008.
However, after an excellent start to the Premier League campaign with Hull, the former Aston Villa and Birmingham City centre-back believes there is still an opportunity to break into the international fold under Sam Allardyce.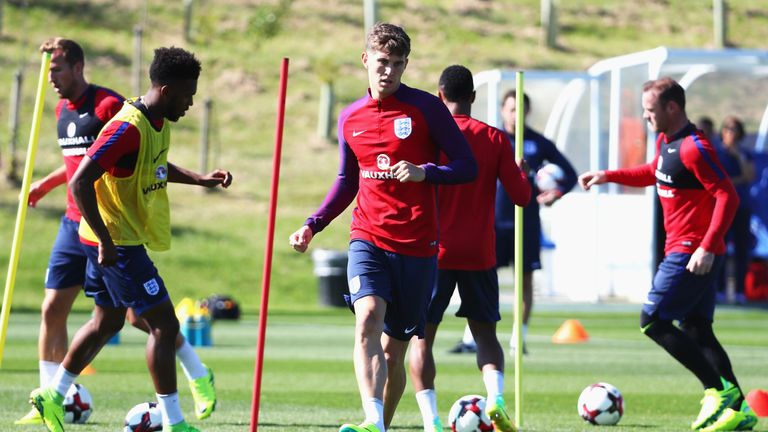 "There's not the Rio [Ferdinand]s, there's not the John Terrys, there's not the Sol Campbells, Ledley Kings of old so I think the door will be open," said Davies.
"But time is ticking and I'm not sure what direction England are looking.
"Are they looking to maybe bring the younger Englishmen through so they can be ready for the tournament or are they going to pick whoever is good enough whether they're old or young?
"I remain hopeful, but for me it's just about doing as well as I can for Hull and anything else is a bonus." 
Hull's impressive start under caretaker boss Mike Phelan has surprised many, with the club beating champions Leicester City on the Premier League opening day, and Davies' performances have been vital to their success.
Across Europe's top five leagues - in England, Spain, Germany, Italy and France - Opta's statistics placed Davies at the top of the charts for interceptions, blocks and clearances after the Premier League's first four matches.
"I like the idea of having a decent contribution to the stats," he added.
"But to say you're the best defender in Europe based on stats - I don't buy into it because if you're playing for Hull you're going to have a lot more blocking, interceptions, tackles, heading and clearing to do than you are if you play for Man City or Arsenal.
"You can't read too much into it. It's nice to know I'm doing my job to the best of my ability, but to say best defender in Europe - I'd love it to be true, but it's a bit far from the mark."
Watch Man Utd v Leicester, the Ryder Cup and the EFL Cup as part of our three months' half-price offer.