Thibaut Courtois is hoping his "buddy" Eden Hazard can follow in his footsteps by leaving Chelsea to join Real Madrid this summer.
Hazard, who is out of contract at Chelsea after next season, has made no secret of his admiration for Real and admitted he considered moving after last summer's World Cup, before being persuaded to stay.
Courtois was in a similar contractual situation to Hazard last summer - he had one year left on his contract on Chelsea - when he managed to force a £35m move to Real.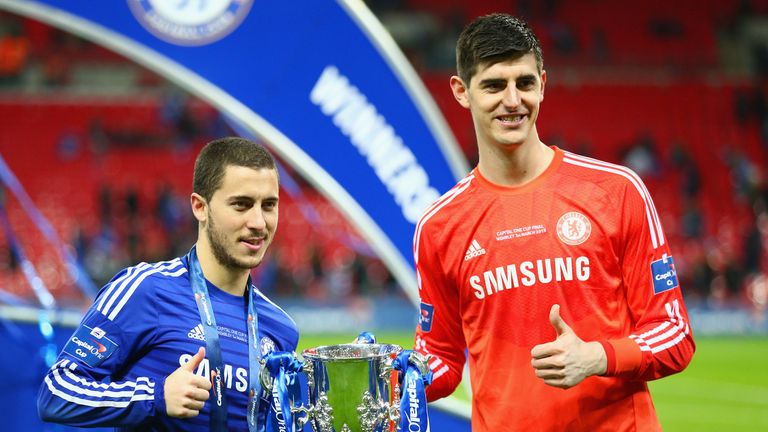 "It would be nice of course [if Hazard joined Real], but I cannot say much about it," Courtois told VTM Nieuws.
"That is something he has to decide and Madrid must decide if they want him, because I do not know that either.
"But Eden is a top player and also my buddy, so if he came here it would be fun, but he has to make his choices."


Asked whether he had spoken to Hazard about the possibility of a move, Courtois added: "No, occasionally we laugh at the fact that we like to play football together but that is something I do not interfere in.
"We will see at the end of the season what can happen but Eden is a fantastic football player."