Fikayo Tomori has 'no doubts' about picking England over Nigeria and Canada
England face Czech Republic and Bulgaria in European Qualifiers over the next week
By Rory O'Callaghan
Last Updated: 09/10/19 6:43am
Fikayo Tomori insists he has had no doubts about committing his international future to England after being called up by Gareth Southgate.
Tomori has impressed for Chelsea this season and has been rewarded with a call-up to the England squad for this month's European Qualifiers against the Czech Republic and Bulgaria.
The Calgary-born defender is also eligible to represent Canada and Nigeria at international level but Tomori insists his future lies with England, even if he does not win his first cap this month.
"I think the call-up kind of solidifies that," he said. "Being eligible to play for three countries was, it depends on how you look at it, a good thing and a bad thing.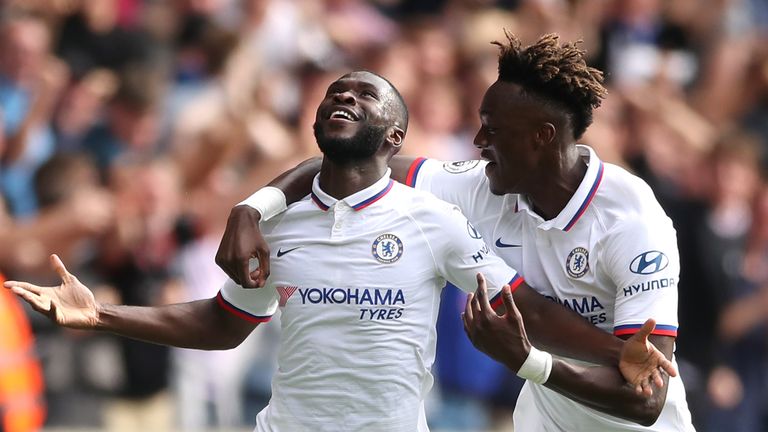 "I wasn't really expecting at the beginning of the season to make the England squad. I was just kind of taking everything as it came.
"Once I got the call-up to England there wasn't a really a doubt in my mind that I was going to commit.
"Being here now, I just want to try and get my first cap and then try and get more after that as well."
Tomori is one of four Chelsea players to have been included in the England squad, along with Tammy Abraham, Mason Mount and Ross Barkley.
"It is a bit clichéd but it is a dream," added Tomori. "Growing up in England and seeing the teams and the players at Wembley, it was such a good feeling.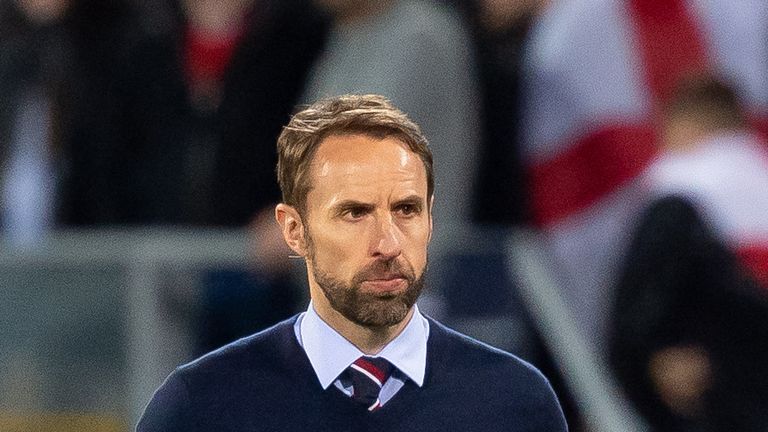 "It is kind of indescribable and it kind of went in slow motion. I just tried to take it in as much as possible, it was a very proud moment."
Tomori confirmed Chelsea manager Frank Lampard was the one to break the news to him about his England call-up.
"It was after the Lille game actually. The manager came up to me and said 'you're going to be in the England squad tomorrow'.
"I was sitting down at the time and I just sat there and Tammy and Mason were just kind of smiling at me, and then Ross spoke to me afterwards.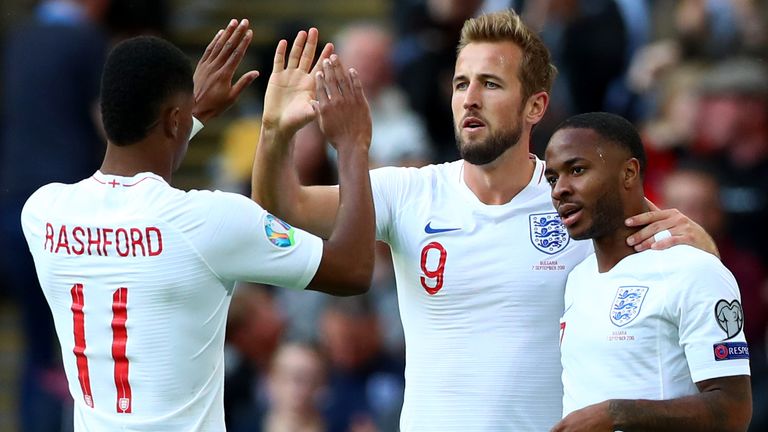 "It was a crazy feeling because I wasn't really expecting it but [I'm] obviously very happy."
England travel to face the Czech Republic on Friday before they take on Bulgaria on October 14.
The match in Sofia will be played in front of a reduced crowd as punishment after Bulgarian fans were found guilty of racist behaviour in their games against Kosovo and Czech Republic in June.
Tomori confirmed Southgate had held a team meeting on Monday to discuss what action should be taken if England's players suffer racist abuse in Bulgaria.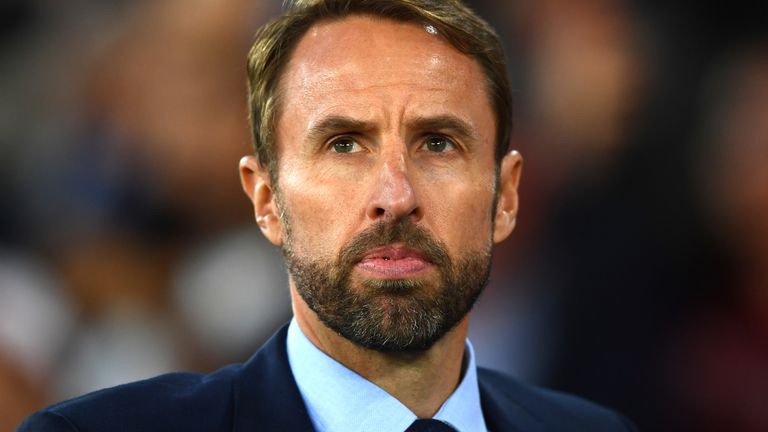 "It was just about, if it does happen which unfortunately it does sometimes, what we need to do and what the protocol is," said Tomori.
"He just briefed us about what was going to happen. We should be prepared for that because we know that sometimes you can go to countries and stuff like that can happen unfortunately.
"We are just there to play the game and whatever happens in the stands, we'll just let the authorities deal with that."
Reporter's notebook
Rob Dorsett was at St George's Park for Sky Sports News and was impressed with Tomori's first England press conference...
"It's always a little awkward when a new player walks into the Jimmy Armfield Lecture Theatre for their first England news conference at St George's Park.
"There's a strange silence, apart from the snap of the shutters from the photographers. The reporters, like boxers in the ring before a bout, are weighing up their opponent, and it can be a challenging environment for an inexperienced player. They are the total focus of attention. There is nowhere to hide.
"Fikayo Tomori looked a little nervous as he sat down and glanced round the mass media in the cheap seats, but he had no need to be.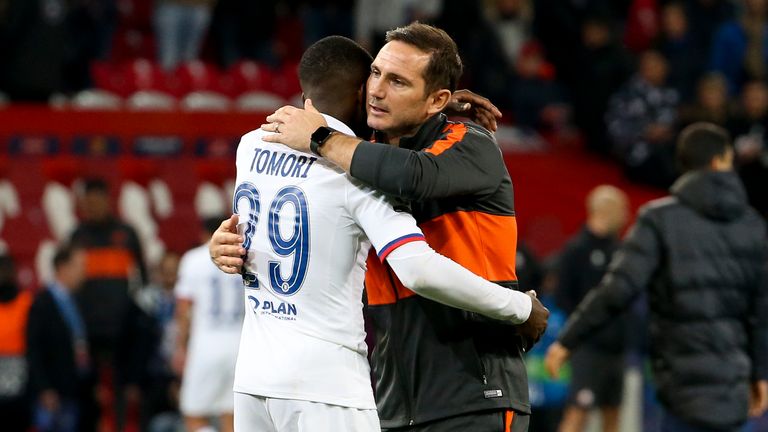 "This was a performance in front of the TV cameras as consummate as those we've already seen from Tomori on the pitch in a Chelsea shirt.
"Seeing this articulate, humble player deal, unruffled, with difficult questions about racism, his multi-national heritage, and his rivalry with Trent Alexander-Arnold for goal of the month - it's hard to believe he is a 21-year-old who only made his Premier League debut two months ago.
"Sure - when he talked about his first few evenings spent in the England hotel, playing Fortnite with his mates (Mason Mount and Tammy Abraham) while also trying to study for his Open University course on Business Management - he sounded like many other young men, juggling study with free time.
"The difference, of course, is that Tomori is also one of the hottest properties in the Premier League.
"'Pretty crazy!' came the good-humoured reply, when he was asked what the last 12 months in his life had been like.
"In the summer of 2019, his chances of getting any game-time under Maurizio Sarri at Chelsea were slim. He went out on loan to Derby, became their Player of the Season, and impressed then-Derby manager Frank Lampard.
"Since Lampard moved to Stamford Bridge he's made it clear that Tomori is a first-choice in central defence. That's only added to his confidence, he said, and his belief that he can perform at this level.
"Born in Canada to Nigerian parents, Tomori had plenty of options when choosing which country to pledge his international allegiance. He chose a third way. And England will be the undoubted beneficiaries now, and in years to come."