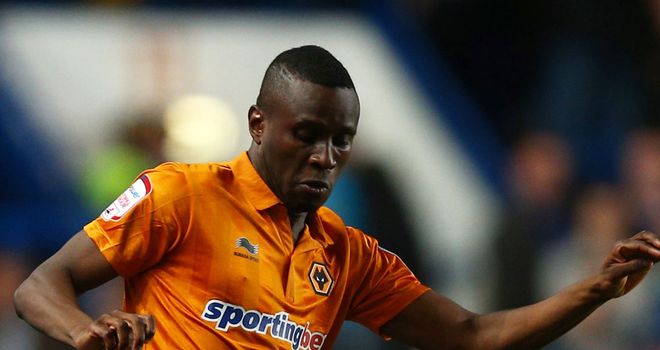 Razak Boukari is back in training at Wolves after an injury nightmare and could yet play this season.
Manager Kenny Jackett admits that would be a "bonus" and is just happy to have the Togo international winger back with the squad.
Boukari is working towards an Under-21 game, and Jackett told the club's official website: "With the way things have gone for him he'll need a fair bit of training before he plays.
"He'll be back in training and we really hope he can crack it because he's a smashing lad, a very good personality.
"We think he's due a little bit of luck and hopefully he gets that bit of luck to stay fit and show everybody what he can do.
"With Razak's injury record over the last few seasons I don't think it's realistic to rely on him coming in.
"If he does play then I am open to it and the club are open to it.
"We will give him every encouragement to do that and we sincerely hope he does.
"Realistically speaking to expect him to play in the Championship this season is not something we are planning. If it happens it will be an added bonus."