Ian Holloway
Football Expert
Ollie's predictions: Shocks galore with wins for Reading and Bristol City
Last Updated: 25/09/15 3:45pm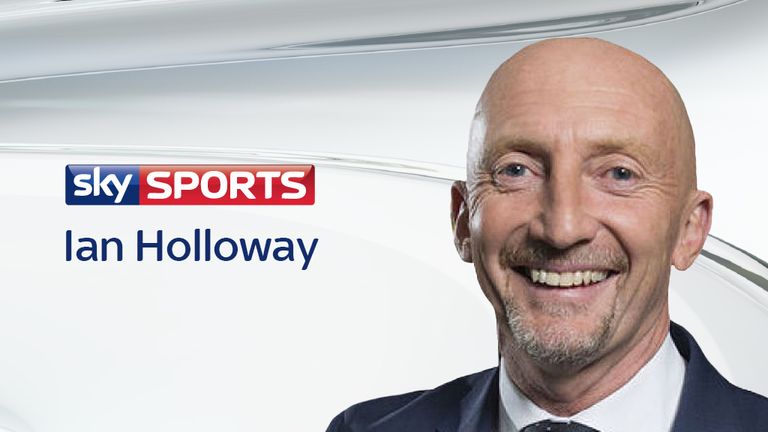 Sky Sports pundit Ian Holloway predicts the outcome of the big Football League weekend fixtures.....
One of the real eye opening things that has caught my attention in my new job is being in among the fans from our position in the studio. It's amazing to see some of their behaviour. Some people don't even watch the game! Some are so quick to moan. 
I would strongly advise any football supporter to support - you can make a difference. Words are really important. I know this because my deaf daughters can't hear them.
Would you go into a restaurant and shout at the waiter if you weren't getting what you want? Only in football can you complain vocally and not get thrown out. If you are there just to see a win, don't bother going. There are going to be bad times. It makes you appreciate the good ones. To win on a regular basis is the hardest thing in football. If your team aren't trying and aren't earning their money then that's when I think you can go mad but it doesn't happen often. Never lose passion. That's what football gives you and that's what football is all about.
The 12th man syndrome is a cliché but it's crucial and will make a big difference in this weekend's fixtures. You can make the difference.
Huddersfield v Nottingham Forest, Thursday 7.45pm, Sky Sports 1
I'm looking forward to watching this on Thursday night. Both teams are starting to show how good they can be. This is a difficult one to call but I think Huddersfield have a really talented squad and it's about getting them to believe in themselves.
They could be quite formidable if the crowd start to believe in them too. They are quite a hard crowd to please. This being a Thursday game could work out quite nicely for both teams. After the game the managers would have them in for a warm down and video analysis on the Friday, then give them the weekend off. If you win, you're ahead of the game. You can go and watch the results come in on TV or go watch a game. A weekend off in football is unusual!
OLLIE PREDICTS: 2-1 (Sky Bet odds 9/1)          RESULT: 1-1
Fulham v QPR, Friday, 7:45pm, Sky Sports 1
I'm looking forward to attending this derby. I've been involved in this game a few times and there will be hustle, bustle and excitement with QPR coming out on top. 
The fans can have a great night there if it goes well. It's a brilliant ground and pitch. You can come up the Thames if you want to. It's a hell of a day out if you win, but rubbish if you lose. 
Alejandro Faurlin will have a huge say in the game - QPR haven't lost when he's started this season. I was desperate to sign him at Millwall. I think he's a fantastic player and he's been a credit to the football club since he's been there.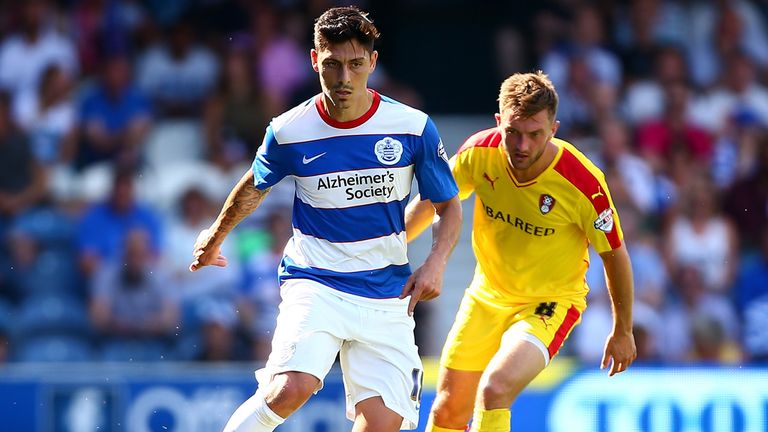 I did some homework on him when I tried to sign him and everyone told me he's a wonderful professional. He's the sort of player that goes unmentioned. He's got a wonderful left foot and can dictate the pace of a game. It's great to see him back in the team.
Some midfield players aren't real midfield players. They are too attack minded. Faurlin does both sides of it. You can't just play the piano as a midfield player, you've got to help carry it on the stage. He does both sides of the job in abundance. He's the perfect example of marrying the two together.
He'll be a big player in the game but you don't need to ask me who the first goalscorer will be. The goal machine himself. Charlie Austin.
OLLIE PREDICTS: 1-2 (Sky Bet odds 17/2)
MK Dons v Derby County, Saturday 12:30pm, Sky Sports 1
This will be tough for MK Dons after that Southampton result. I want Karl Robinson to stick to his style of play but it's going to be tough this season. The lack of confidence will hit them hard. He's still finding out whether his lads can cope with this level. It's the wrong time to play Derby, who have just got motoring. Things are starting to tick. All elements of their game are starting to knit together. All that's been lacking in their game is goals but I've got a feeling it will come to fruition this weekend.
OLLIE PREDICTS: 0-3 (Sky Bet odds 18/1)
Middlesbrough v Leeds, Sunday 1:15pm, Sky Sports 1
Leeds will put up a good show here but Middlesbrough have got so much quality. I like Leeds' energy and how the club is more stable than it once was. It wouldn't be a surprise if they win this one but Boro are going to be one of the top two. The work the manager and chairman has done is terrific. Signing David Nugent and Stewart Downing, who are still good enough to do all sorts of damage, was brilliant business. These are Middlesbrough's own players now rather than relying on the loan market like with Patrick Bamford. That's how they've moved forward.
OLLIE PREDICTS: 2-1 (Sky Bet odds 7/1)
Bolton v Brighton, Saturday, 3pm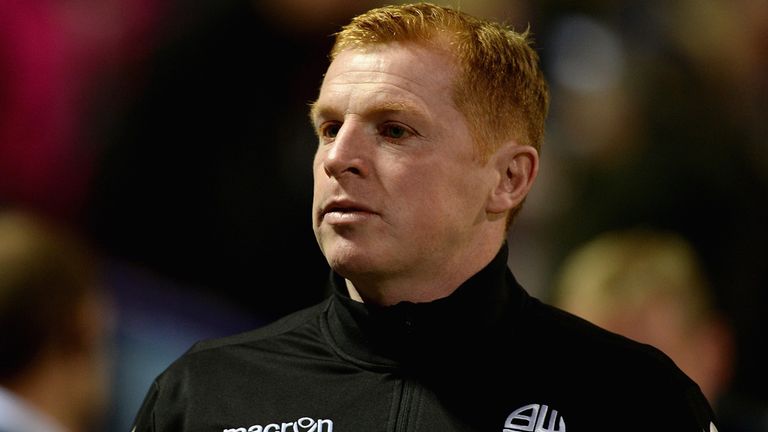 I don't understand what's going wrong at Bolton. It's been the shock of the season so far. Neil Lennon is a fantastic manager and their players are of a good standard. Maybe it's been a bit of bad luck? They have to try and find a way to win again.
Brighton will be there or thereabouts all season. I'm chuffed for them. Sometimes when you don't get what you want as a club, you've got to keep your dignity and they have done that brilliantly over the past few seasons. The chairman Tony Bloom, who made his fortune gambling, epitomises that. Actually, maybe I should ring him for advice for these predictions!
OLLIE PREDICTS: 0-1 (Sky Bet odds 6/1)
Burnley v Reading, Saturday, 3pm
I think there will be some shock results this weekend and this could be one of them. Everyone thinks Burnley are on a roll but with Andre Gray missing, Reading have got a chance this weekend. He'll be a massive miss. That pace over the top is a real threat. Burnley aren't the same without him.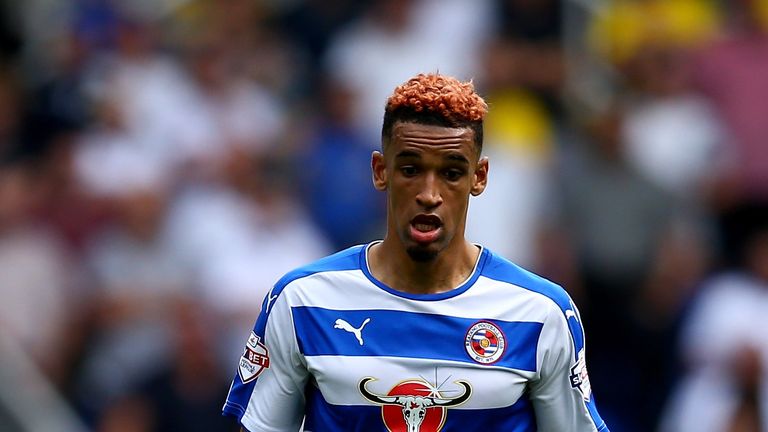 I'm glad Nick Blackman is finding form for Reading - he's having the season of his life.
He's a very elegant running machine that comes from wide areas - similar to Matt Phillips. I tried to sign him when he was at Sheffield United. All he needs is a bit of confidence and it's flowing through him at the moment. He could have a huge say in this game and looks a good shout for the first goal.
OLLIE PREDICTS: 1-2 (Sky Bet odds 10/1)
Hull v Blackburn, Saturday, 3pm
I think there will be another shock result here. Blackburn won 3-0 last week and they have a striker in-form. They are dangerous with Jordan Rhodes in the team. Every time he takes the field, he's a fantastic bet to score. 
It's good to see Jake Livermore back in the Hull squad. Managers have to be role models these days and can be someone the players trusts and can talk to. It's not easy to get the right blend. Steve Bruce is as good as anyone at that. All the players respect him and understand how good he was as a player. I'm sure he's been a great help to Jake.
OLLIE PREDICTS: 2-2 (Sky Bet odds 14/1)
Ipswich v Bristol City, Saturday, 3pm
Another game. Another shock. This could be a game to buck the trend. Bristol City have been close to getting good results. I don't think they have had the rub of the green. They may get that soon. Steve Cotterill has got them working hard and believing in each other. City can mix it up too by playing a couple of different ways. Remember, they beat Middlesbrough away from home.
I think the longer the season goes on the harder it becomes for Championship teams to win at home. I was up at Portman Road last week and it seems Ipswich fans have forgot where they were when Mick took over. They are getting expectant now. The fans will be expecting a home win and that's why I feel it might be difficult for them.
OLLIE PREDICTS: 1-2 (Sky Bet odds 11/1)
Millwall v Rochdale, Saturday, 3pm
Millwall will break their duck at home this season although Keith Hill at Rochdale is a right maverick on the budget he has to work with. Millwall have to encourage their young kids there to get the best out of them and I believe it will all come good this weekend.
OLLIE PREDICTS: 2-1 (Sky Bet odds 9/1)
Bristol Rovers v Portsmouth, Saturday, 3pm
This is my heart speaking here. I really like the job Paul Cook is doing but I would love to for Rovers to get a result. I went and shook Daryl Clarke's hand and thanked him for bringing back the core values at Rovers. They got a great result at Plymouth and they've scored lots of late goals, which is a fantastic sign.
OLLIE PREDICTS: 2-1 (Sky Bet odds 9/1)