Ian Holloway
Football Expert
Ollie's predictions: Cardiff to end Brighton's run
Last Updated: 01/10/15 9:26pm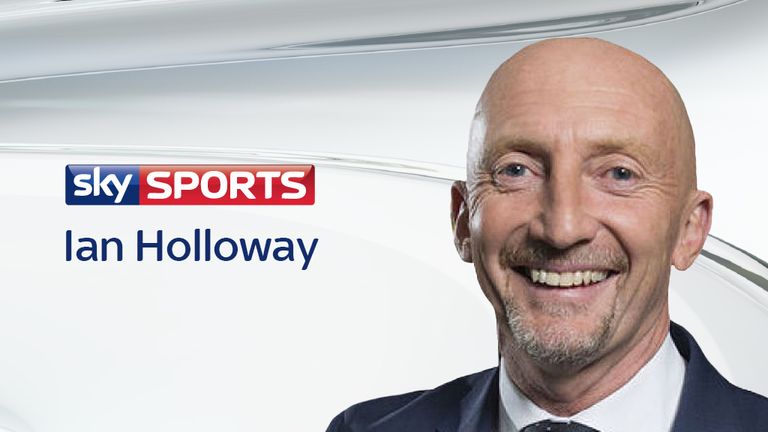 Sky Sports pundit Ian Holloway predicts the outcome of the big Football League weekend fixtures.....
It's been an interesting week in the Football League with Steve Evans losing his job and I see I'm 10/1 to take over. I'm a bit more flattered with those odds that the 20/1 about me taking over at Peterborough!
That was a bit upsetting when you look at what I've managed to do in football.
Everyone talks about your win rate. It doesn't work that way. What about the money you're given? What about the balance of your books? What about improving players? What about the cost your squad? When I took over at QPR the costs when we got relegated were over £5m then I put them back in the Championship three years later on a budget close to £2m. That's management, when you put a club back with a better structure and a more stable environment.
What you've got to do is find the right vehicle to get into to give yourself a chance to shine. No matter how rusty the vehicle is I normally leave it in a better place - that's what sums up my career.
My advice to Rotherham is to get in a person who suits your values. I read the other day about Doncaster's values in their search and I thought they were excellent. That's more important than anything.
Rotherham v Burnley, Friday, 7:45pm, Sky Sports 1
It will be interesting to see how the players respond to Evans' sacking, especially on the back of two wins! He did a magnificent job. It doesn't seem normal the way he left. This is football though. There is no sense in football but people have to make decisions on what way they want their club to go. Steve will be alright and get another job somewhere along the road.
There have been rumours linking Sean Dyche with Sunderland but I'd be very surprised if he wanted to leave. Burnley are in a great position to have a go at trying to get back to the Premier League while if Sunderland get relegated are they going to be in a position to do that? There isn't much between teams in the Championship but Burnley's strength in depth may just give them the advantage here.
OLLIE PREDICTS: 1-2 (Sky Bet odds 17/2)
Wolves v Huddersfield, Saturday, 12:30pm, Sky Sports 1
It was a fantastic win on Tuesday for Wolves. But they are a team in a false position. They will be there or thereabouts at the end of the season. I do like Huddersfield and love some of their players, but Kenny Jackett's men will come good.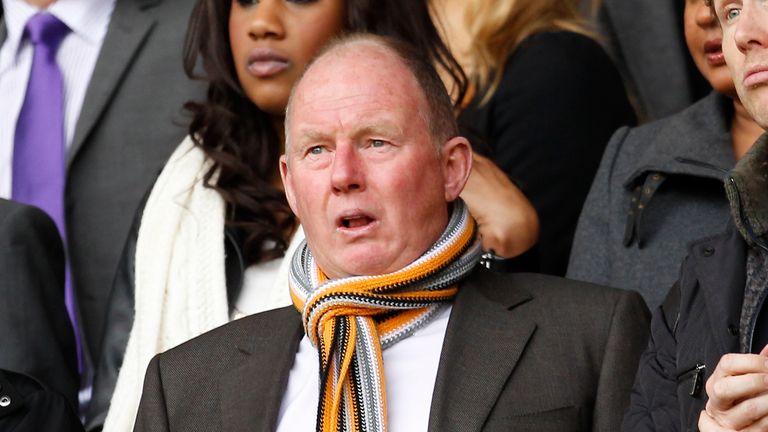 That support at home and the momentum of their last away game makes it the wrong time to play them. It'll be fascinating to hear why Steve Morgan, who has done a great job with that wonderful club, wants to sell.
OLLIE PREDICTS: 2-1 (Sky Bet odds 8/1)
Charlton v Fulham, Sunday, 12pm, Sky Sports 1
I'm hopping on the fence. I can't work out Charlton. They win when I've tipped them to lose and vice versa. I like their manager and the passion he shows but they are just a bit inconsistent - as are Fulham.
I really liked the look of Moussa Dembele the other night. He looks capable of becoming a top player. He'll get the first goal.
OLLIE PREDICTS: 1-1 (Sky Bet odds 5/1)
QPR v Bolton, Saturday, 3pm
Last week was a disaster for QPR with the result at Fulham and the loss of Charlie Austin. Everything that could have gone wrong, went wrong. Fair play to Fulham though, they were at it. They grabbed QPR by the throat and shook them.
You need the ball to dominate teams and QPR do that really well at times but when they're against a team that close them down do they do it back to them? Whatever you do, you have to force the opposition to struggle too and they didn't do it good enough. I'm not going to tell Chris Ramsey what to do though, they've played well this season. It's just a case of "welcome to the Championship" as anyone on any given day can score.
It's how you bounce back. Chris will find the right balance and I absolutely agree with Les Ferdinand about the fans needing to show some patience. It will be tough this weekend as I don't know who's going to score for QPR without Austin.
I'm still surprised that Bolton haven't got going. Goals are a problem for them. The clubs that end up at the top of the Championship are the ones with goalscorers.
OLLIE PREDICTS: 1-1 (Sky Bet odds 5/1)
Derby v Brentford, Saturday, 3pm
Derby are starting to grow and build under their new manager. When you read that squad out they should be doing it week-on-week and I think they will be right up there at the end of the season.
I think Tom Ince will score the opening goal here. He's one of my favourite players to have worked with and to watch. He's non-stop action, he moves at the right time - like a thoroughbred. He's got such quick feet and great balance. When he gets through, he scores.  
What an odd week at Brentford. Fair play to Lee Carsley the other night - he said he doesn't want the job and wants to coach. I admire his honesty.
It's not all about stats. You can make stats say anything you like. Middlesbrough won 3-0 the other day and only had two shots on target! Look at Bill Shankly, when he took over at Liverpool the stats would have been terrible. But look where he took them. You can move mountains if you've got the right drive.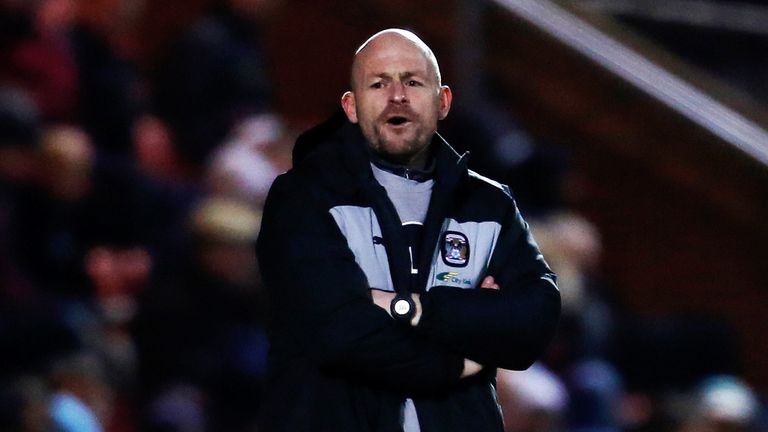 The chairman is a clever man and he knows what he's doing, so we'd have to bow to his greater knowledge. This philosophy might be the best thing that's ever happened. We'll have to wait and see. I just hope they commit to it and see it through.   
It looks bizarre but that's football, its entertainment.
OLLIE PREDICTS: 3-0 (Sky Bet odds 12/1)
Reading v Middlesbrough, Saturday, 3pm
Here we have two fantastic teams coming up against each other. Both teams are looking good but I'm afraid I'm stuck on the fence again. I was going to go 0-0 but the attacking players on show are too good.
Without the ball Middlesbrough are outstanding. When you throw David Nugent, Stewart Downing and Albert Adomah into the mix, you have a fantastic recipe. I watched them last week against Leeds and you can tell they do so much work on organisation at their training ground. They recover their shape so well. Their performance last weekend was ominous for everybody else.
But Reading are no different. I'm struggling to find a weakness in either side. Both the managers have worked with Jose Mourinho. They are very methodical.
OLLIE PREDICTS: 1-1 (Sky Bet odds 6/1)
Brighton v Cardiff, Saturday, 3pm
The law of averages suggest something will go wrong for Brighton as nothing really has yet. I think Cardiff have got a squad to upset Brighton's balance and they are fantastic away from home.
So, I'm going against the Holloway gut and this will be my shock result this weekend. The Championship is all about getting knocked on the chin and how you respond. Brighton took their first knock last weekend and I don't know how they'll respond to that.
Plus, Cardiff have greater strength in depth than Brighton and Kazenga Lua-Lua, Tomer Hemed and Jamie Murphy could all be missing for the hosts. The Championship stretches you and tests your squad for weakness. Cardiff will be serious contenders this season.
OLLIE PREDICTS: 0-1 (Sky Bet odds 17/2)
Blackburn v Ipswich, Saturday, 3pm
I find it hard to separate teams in this league and this looks a perfect example.  Both teams are very hard to beat. Ipswich could win this one but Blackburn is a very tough place to go. It's very hard to come away with a victory.
I was tempted to go with 1-0 to the away side but every time I watch the results come in on Soccer Saturday they say "there's been a goal at Blackburn" and it's always Jordan Rhodes scuppering my predictions. I can't see him not scoring.
OLLIE PREDICTS: 1-1 (Sky Bet odds 6/1)
Burton Albion v Southend, League One, Saturday, 3pm
It's amazing what Burton are doing under Jimmy Floyd Hasselbaink. I've got so much time for him. He inherited a good team but he's taken them forward and learning as he's going along. I can't see their progress stopping. They have a lot of good structure within their team. Everyone knew their roles and that makes them hard to beat. They are in a winning habit and I can see that continuing.
OLLIE PREDICTS: 2-1 (Sky Bet odds 9/1)
Portsmouth v Yeovil, Saturday, 3pm
You can't go unbeaten throughout the season and Portsmouth found that out in the week by losing to Exeter. That shouldn't affect them too much though. Arsenal went through a whole season unbeaten and hardly won anything since, so it's not the most important thing in football. I like the way Portsmouth are giving youth a chance and the fact it's owned by the supporters. They have a great crop of young players.
OLLIE PREDICTS: 3-1 (Sky Bet odds 11/1)