Ian Holloway looks at four Football League talking points and says the way Massimo Cellino runs Leeds United will never result in success.
Swindon's decision to sack Mark Cooper and Joe Cole's move to Coventry also come under the spotlight as the Sky Sports expert talks us through the major issues from the weekend.
Who or what caught your eye? Leave your comments below if you're reading on skysports.com or get in touch via Twitter @SkySportsFL.
Six of the best...or not
It's been all change at Leeds United with former Rotherham manager Steve Evans replacing Uwe Rosler on Monday evening as the manager after he was sacked on Monday morning.
Rosler was sacked after just 12 games in charge with Leeds 18th in the Championship.
Evans is Leeds' sixth head coach since owner Massimo Cellino took over the club in April 2014.
OLLIE SAYS: This decision just sums up football in the modern era. Harsh is not a strong enough word. He's only had 12 games! He won two, drew six and lost four.
Why is anyone surprised? I doubt even whether Uwe Rosler is surprised. I don't think the way it's been handled is right. Although that's how some people work, I don't like that side of football. 
I'd be worried if I was a Leeds United supporter.
Good luck to Steve Evans, who does have a fantastic record, you're going to need it! He better do well in the first 10 games. Even if he does well in first 10, then he'd better watch out for the next 10! That's how it looks.
As an experienced football manager I know you can't run a club like that. It won't work. One of the problems is there is no rules to stop people behaving like this.
We're in danger of potentially losing the next Sir Alex Ferguson because the way football is now he wouldn't have got the opportunity. Is that good for the game?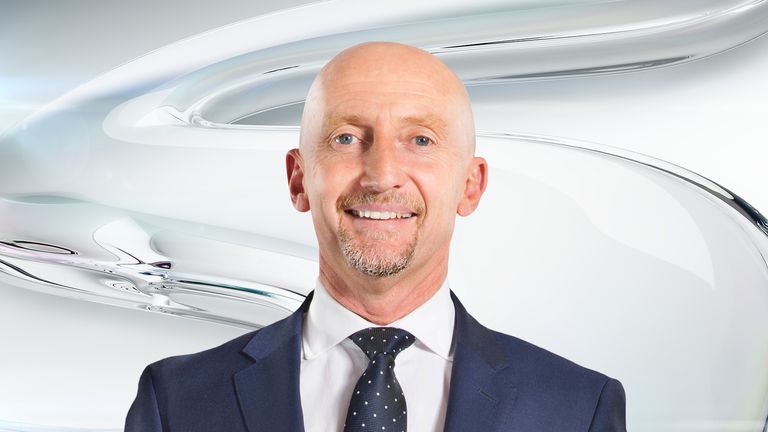 This decision just sums up football in the modern era. Harsh is not a strong enough word. He's only had 12 games!
At every club I managed I cared greatly about being custodian of that club and you work your socks off, giving everything to it until you're gone.
When you go you leave a little mark on that football club. I've had seven football clubs and whether it worked out or it didn't, every one of those has taken a huge chunk of me. That's a beautiful thing.
With that in mind, we've got to be very careful in football that people in positions of responsibility understand how it works and what it means to people. You get nothing from chopping and changing all the time. Stability brings success.
Swindon now have the power
Swindon Town parted company with manager Mark Cooper on Saturday evening and the League One side's chairman Lee Power will take over on a temporary basis.
Cooper had been in charge since August 2013, guiding the club to the play-offs last season where they lost 4-0 to Preston in the final.
OLLIE SAYS: Nothing surprises me in football anymore. This doesn't make much sense. If he was expected to still be up challenging at the top of the league after he had to sell £8m worth of players (Nathan Byrne, Ben Gladwin and Massimo Luongo) in the summer, then he might be better off out of there anyway.
Sometimes when you have a great season and expectations rise, then it makes the job even harder. He'll bounce back though. The way he progressed his team last year was fantastic and he went about it playing the right way.
Cole and Cov a great match
Coventry City signed Aston Villa man Joe Cole on a month's emergency loan on Friday.
The 33-year-old, capped 56 times by his country, has signed for the League One club until November 22.
Cole has played just once for Villa this season and has made just three league starts in 16 appearances in total.
OLLIE SAYS: This is a brilliant bit of business by Coventry. Joe will slot in there a treat. I spoke to Joe the other week when I was having dinner in a restaurant - he's a great kid and looks fit as a flea.
He just wants to play football and I think that's brilliant. I would advise him to play as much as he can. He could be the flame that gets Coventry flickering again. Maybe I should say fleckering, as John Fleck will appreciate playing with Joe. He'll be rolling it into him and get on his wavelength. Players like Joe just love the game and will be playing with their mates until his body stops him. If I could do it, I'd do it now. It's just a shame I'm as stiff as a board!
Chris Martin performance was paradise
Derby striker Chris Martin inspired his side to their fifth win in their last six games against Wolves on Sunday, scoring twice.
The result lifted Derby into the Championship play-off zone for the first time under new boss Paul Clement.
OLLIE SAYS: He was brilliant on Sunday. It was as good a centre-forward performance as I've seen. If any young kid wants to be a centre-forward I would advise them to go watch that performance as that's how to do it. Everything about him was brilliant. He isn't the quickest but he such a pivotal player. I had one like him at Blackpool in Ben Burgess.
As a manager you need a player you can go back-to-front with, who can make it stick and find his teammates. Some of the football Derby played was great and that all came because they knew Martin would hold the ball for them. That was the difference between Derby and Wolves. Benik Afobe isn't built like Martin and Adam le Fondre couldn't get hold of it. A player with that technique was lovely to watch.