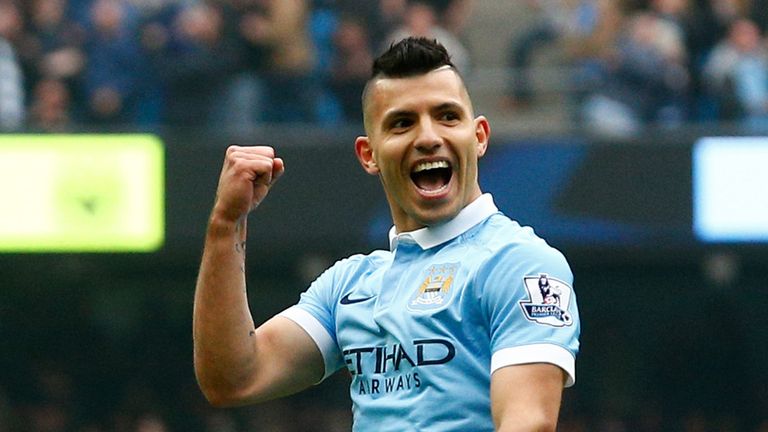 Manchester City striker Sergio Aguero has Liverpool in his sights after revealing he is closing on a return to fitness following a seven-match absence.
City's leading scorer is making excellent progress after suffering a hamstring injury while on international duty with Argentina in October.
The Premier League leaders host Liverpool on November 21 - live on Sky Sports - and, with Wilfried Bony also sidelined with an injury sustained in Sunday's 0-0 draw with Aston Villa, manager Manuel Pellegrini will be cheered by Aguero's upbeat fitness bulletin.
"I don't think I'm too far away now," the Argentine told the club's official website. "Physically, I feel good and I've kept as fit as I can during my lay-off.
"I still need to work hard for another week and if not this week, then maybe next, I hope to start training with the rest of the lads, and so and my target is Liverpool.
"I'll take things slowly and not rush into anything, but I'm not far away."
Aguero bagged five goals in 20 minutes in his last City appearance against Newcastle at the start of October and is hoping to pick up where he left off.
"It's a nice feeling, especially when you score five goals but the most important thing is that the team wins," he said.
"All games are different and I'm focusing on just getting back and feeling good and if I feel good, hopefully the goals will come again but as I say, the team winning is more important than individual glory.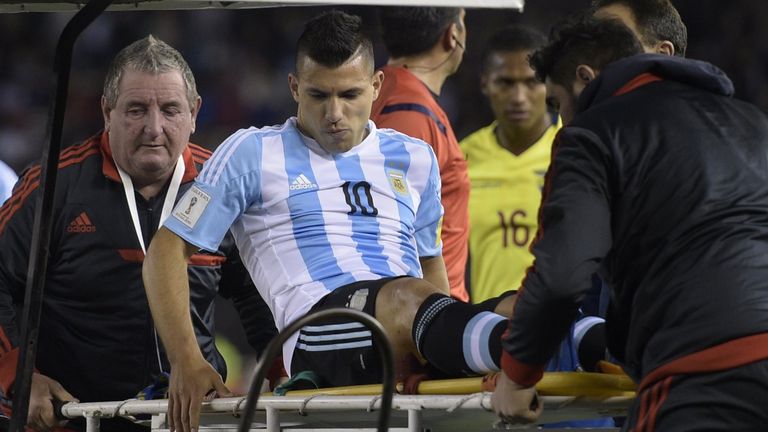 "It's a long campaign and there are a lot of games to go but we're happy to be at the top of the table at the moment.
"We need to focus on what we've been doing and keep it going because we have an important game coming up against Liverpool and the result at Aston Villa wasn't exactly what we'd wanted."
Watch Manchester City v Liverpool live on Saturday Night Football, Sky Sports 1, November 21 at 5pm