Ian Holloway
Football Expert
Ollie's predictions: Burnley to end Brighton's run, Middlesbrough to beat QPR
Last Updated: 20/11/15 7:09pm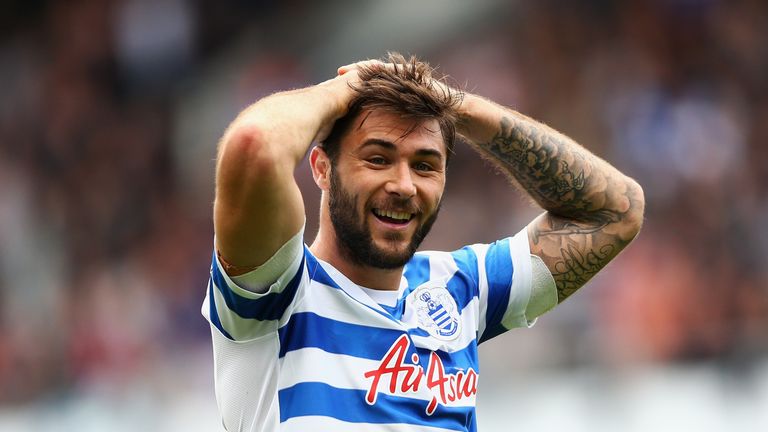 Sky Sports' Ian Holloway predicts the outcome of the big games in the Football League this weekend....
Middlesbrough v QPR, Friday, 7.45, Sky Sports 1
This is difficult for me as I've got a special relationship with QPR after working for them for 10 years, but I can only see Middlesbrough winning.
The current managerial situation at QPR won't do the players any good - I thought they were going to give it to Neil Warnock permanently but there are loads of rumours flying about, including one about Charlie Austin not being fit for the weekend. That would be a huge dent in QPR's armoury. If Austin makes it, then I'd be seriously reconsidering my prediction. He's a fantastic player.
Middlesbrough have the strikers to finish off their chances, like David Nugent. I was surprised that he was allowed to leave Leicester - his work rate is phenomenal and he links up so well with Stewart Downing. What a combination! 
OLLIE PREDICTS: 2-0 (Sky Bet odds 15/2)
Bristol City v Hull City, Saturday, 12.30, Sky Sports 1
On current form, Hull are the best team in the division. They are flying having won their last five league matches and they've not tasted defeat since September 12. Steve Bruce's men will take some stopping now. Steve knows how to get through a Championship season in terms of managing his squad. He'll have his team nice and sharp for the weekend after the international break.
City are improving all the time but this will be too much of a game for them. They caught Nottingham Forest cold live on Sky and were fantastic, but I can't seeing that tactic working against Hull, who have an outstanding defensive record and are getting used to winning games again. Everyone there deserves a huge pat on the back.
OLLIE PREDICTS: 0-2 (Sky Bet odds 7/1)
Burnley v Brighton, Sunday, 1.15, Sky Sports 1
We're 16 games in now and Brighton are still unbeaten, they've done incredibly well but Turf Moor is a fortress and I fancy Burnley to end Brighton's run.
I remember telling Sean Dyche when his team beat my Millwall side in 2014 - the season they got promoted - that his team have such a strong chin. They keep taking punches and fighting back. He'll be using the 'carrot' of being the first team to beat Brighton to motivate his players - psychologically it could be massive for their promotion hopes.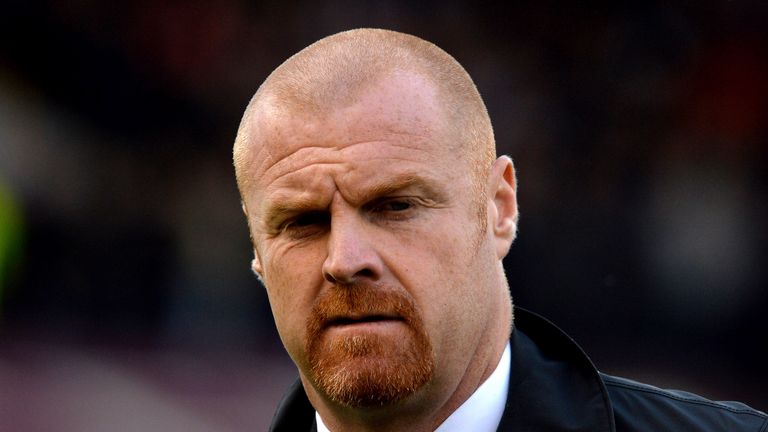 A defeat could be a good thing for Brighton. One of the key factors in being successful in this division is how you respond to a defeat. Chris Hughton will learn a lot from his players when that day comes. This is the time of the season where if you have any weaknesses it starts to show because of the amount of games - I should know considering I'm covering 10 of them in 10 days next month!
OLLIE PREDICTS: 2-1 (Sky Bet odds 9/1)
Leeds v Rotherham, Saturday, 3.00
We've got the perfect example of the managerial merry-go-round here. Steve Evans taking on Rotherham and Neil Redfearn returning to Leeds.
Evans has really got Leeds going. I loved what he said about Alex Mowatt, saying how he's helped him with his confidence. Mowatt's two goals before the international break were as good as anybody in any league around the world.
I saw Leeds against Huddersfield and they were sensational. Surely that bloke can't chuck Evans out now. This honeymoon period won't last forever but I hope he gets a longer contract than the one he's on now.
Now they've got the monkey off their back at home and got the crowd back on side, I think they'll beat Rotherham.
OLLIE PREDICTS: 2-0 (Sky Bet odds 7/1)
Preston v Blackburn, Saturday, 3.00
This is Paul Lambert's first game in charge and I think he'll start with a win. He's an excellent manager. 
I've never seen a bloke look so fresh in my life! He's been around the world learning from other clubs and the break has seemingly done him the world of good. At Aston Villa he was working under an owner that wants to sell the club, which wouldn't have helped him, and looking at his record, I can't fault the bloke.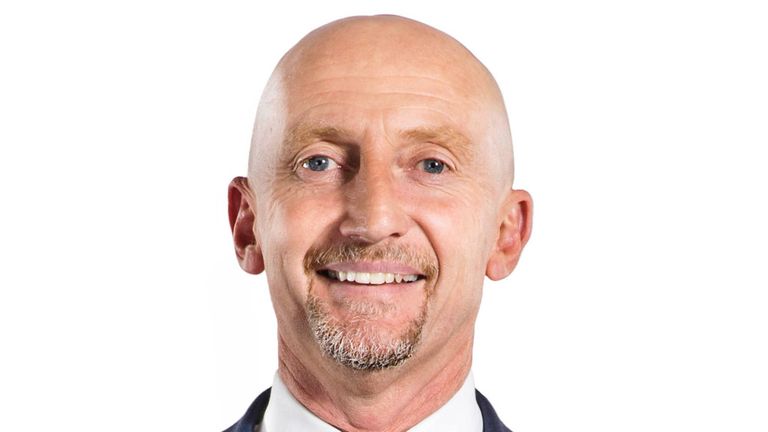 I've never seen a bloke look so fresh in my life! He's been around the world learning from other clubs and the break has seemingly done him in the world of good.
Ollie on Paul Lambert
He's the perfect man to re-energise the situation at Blackburn, although in fairness Gary Bowyer did a very good job to stabilise the club.
Preston haven't conceded a goal in six games but they've failed to score in four of those games, and they're still missing Jermaine Beckford - they wouldn't have gone up without him.
OLLIE PREDICTS: 0-1 (Sky Bet odds 6/1)
Derby v Cardiff, Saturday, 3.00
Derby are very strong at home now after getting over their early season wobble. They've won the last four games on their own patch and have kept three clean sheets in those games. Under Paul Clement they are getting stronger and stronger. I can see them just edging out Cardiff with Tom Ince announcing his return to action with the first goal.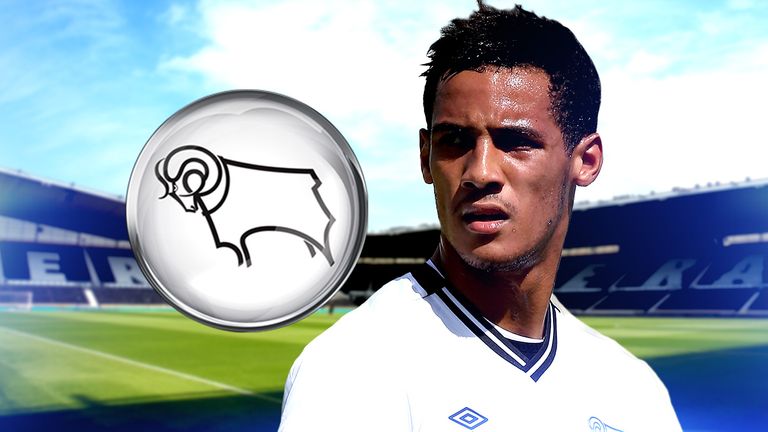 Looking ahead, January will be a big period for Derby as it will be interesting what business they'll do - that could be the difference between automatic promotion and the play-offs. Somebody will get someone who will make the difference and Derby are in a position to be that club.
Derby are on course for the Premier League, whether it's this year or not. They'll get there.
OLLIE PREDICTS: 2-1 (Sky Bet odds 15/2)
Reading v Bolton, Saturday, 3.00
I don't understand these stories about Steve Clarke leaving Reading. It's very weird. But this is football. Anything can happen at any time.
I'm surmising, but maybe the loan deal to bring Matěj Vydra in on loan for £2.5million has something to do with it.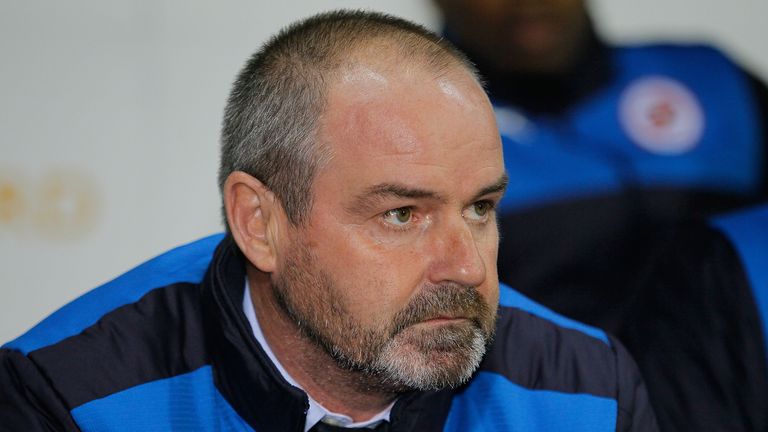 If I was a chairman and someone asked me to stump up a couple of million for a loan deal it would be like a bone stuck in your throat. It's a huge investment and maybe the board were expecting more. If you rent a car you'd expect it to drive very nicely as you could have bought another model outright for the same money.
Who knows what's going to happen this weekend. These stories could have a huge affect on the dressing room but there is something wrong at Bolton. They can't score goals, so I'm going to go for a home win.
OLLIE PREDICTS: 2-0 (Sky Bet odds 6/1)
MK Dons v Fulham, Saturday, 3.00 
I've looked into my crystal ball and I'm predicting goals in this one. It could be the game of the day. Who knows what Fulham are going to do? Just look at their last four results: 4-2, 4-1, 1-3 and 2-5! Fulham are a team that blow hot and cold as they're really young, albeit talented.
Do the club's hierarchy realistically think they should be challenging for promotion? I guarantee their budget has gone massively backwards. Remember, they had Dimitar Berbatov strolling around and Scott Parker is still on the books - how much was their wage bill?
You don't have to be genius to see that they're flying backwards at 500-miles-an-hour but yet they still want to be in the play-offs! It doesn't work that way, you've got to take your time and restructure the club. The Fulham kids could be good enough but the standard in the Championship makes that very difficult.
I think they'll nick this one though.
MK Dons play some great stuff but how can you be as good without a player who is now winning games for England at international level? Dele Alli is a credit to MK Dons but it's going to be tough for them this season.
OLLIE PREDICTS: 2-3 (Sky Bet odds 28/1)
Coventry v Gillingham, League One, Saturday, 3.00
Well done to Justin Edinburgh and Tony Mowbray, whose teams both proved me wrong last week - they both put in outstanding performances to win their games. Gillingham's win over Bury was a massive result and they'll be bouncing but Coventry have got so much quality in their squad. I can't separate these two.
I fancy John Fleck to score from a free-kick. He's got a majestic left-foot and I'd love to see him smack one in the top corner. I'm so glad to see him doing well. 
OLLIE PREDICTS: 1-1 (Sky Bet odds 6/1)
Plymouth v Exeter, League Two, Saturday, 3.00
The Devon derby! What a massive game. There's about 40 miles between them but they're the closest of enemies.
Plymouth have won more games than any team in the Football League this season and I think they'll smash the division. The fans are great there and they'll be enjoying seeing this young team that Derek Adams has put together. They've got everything: a bit of flair, a talented centre forward in Reuben Reid - who can be as good as he wants to be - and plenty of pace through Jake Jervis. Adams has got them well drilled and well-schooled.
I do like watching Exeter play but I can only see a home win.
OLLIE PREDICTS: 3-1 (Sky Bet odds 12/1)