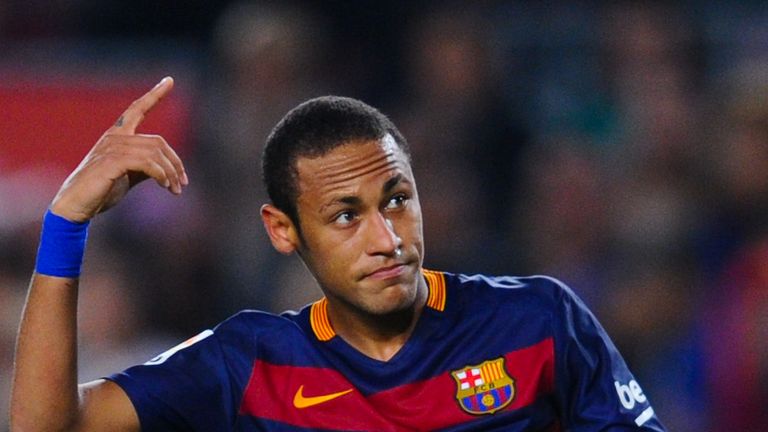 Ronaldinho is confident Neymar would be a big hit in the Premier League should he decide to leave Barcelona.
Neymar's father, Neymar Santos Sr, raised doubts over his son's future at the Nou Camp on Wednesday, suggesting the forward could be forced to leave Barcelona due to ongoing tax issues.
Manchester United appear to have made efforts to sign Neymar in the summer, and Ronaldinho believes he would be a great success in any country, including England.
"Neymar, currently on form, is the best player in the world," Ronaldinho told the Daily Mirror. "His rise has not surprised me at all. Even when he was a kid his ability was obvious. At the age he is, I still have every belief he can go on to get better and better.
"Now he has reached the level of the best in the world, he can stay there for five or six years, comfortably.
"He could and would succeed at any league in the world. Of course, there are always transition periods. But when you have that much ability you will succeed in any league in any country.
"England is not an easy league to succeed in, but yes of course he would be a success there. I can't see why Barcelona would want to allow him to leave, but if he was to, I'm sure that it would have to be for a record fee."
Neymar is set to feature at the Bernabeu on Saturday as Barcelona face Real Madrid in El Clasico, live on Sky Sports 2 HD from 5pm. Lionel Messi could return after injury, but the Brazil forward has helped inspire Barca to a three-point lead over rivals Real Madrid despite Messi's absence.
Neymar has starred for his club with a league-leading 11 goals from 10 La Liga appearances, including 10 in his last seven, and the 23-year-old is in negotiations to extend his contract, which runs out in 2018.