Sepp Blatter has revealed he was "close to death" after collapsing earlier this month.
The 79-year-old, currently suspended from his post as FIFA president, fainted while visiting his parents' grave with family members before being taken to hospital.
"I was very close to death," he said. "I was between the angels singing and the devil with the fire. But it was the angels who sang."
Blatter says the collapse was brought on by the stress of the FIFA corruption scandal.
He told Swiss TV channel RTS: "The pressure on me was enormous. If you are strong mentally, you can resist but at some point the body says 'no', and in this case the body has reacted badly."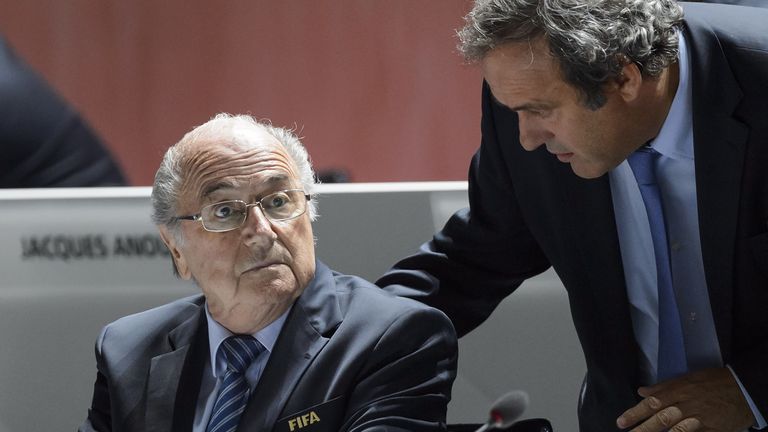 Blatter and UEFA president Michel Platini are expected to be told this week of the next stage in the FIFA ethics committee proceedings against them. They face lengthy bans if found guilty of several breaches of FIFA's ethics code over a £1.3m payment made by FIFA to Platini in 2011.
But Blatter told RTS he backed Platini to replace him as FIFA president, adding: "Platini is an honest man. If he comes back, he will be elected and if he comes back I will return too."