Ian Holloway
Football Expert
Ollie's predictions: Wins for Derby, Brighton and Charlie Austin future
Last Updated: 27/11/15 7:16pm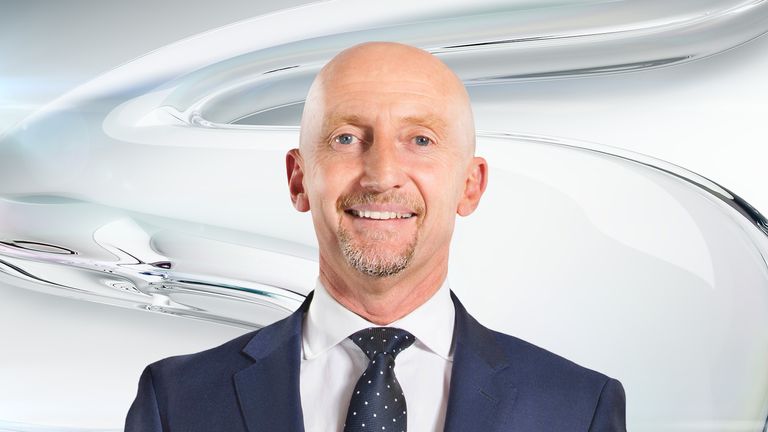 Sky Sports' Ian Holloway predicts the outcome of the big games in the Football League this weekend....
Hull City v Derby County, Friday, 7.45, Sky Sports 1
It's the game of the weekend and a minor shock could be on the cards. Hull, who are unbeaten in 12 home games, are the team to shoot at but Derby might just have the ammunition.
I was tempted with the draw but Michael Dawson injured his hamstring last week and is out for four weeks.
Although they have a strong squad, you can't be messing about with your defensive line in games of this magnitude, especially when Derby have Chris Martin, who will cause them untold trouble.
Derby have had their mentality questioned about not getting over the line but I see this season as a fresh start under Paul Clement - the instabilities of last season are long gone.
OLLIE PREDICTS: 0-1 (Sky Bet odds 7/1)
Charlton v Ipswich, Saturday, 12.30, Sky Sports 1
Charlton have found their stride under their new manager and they're getting some of their good players back from injury. I feel sorry for Guy Luzon in that regard.
However, there did seem a problem there with club captain Johnnie Jackson, who didn't play much under Luzon. If he wasn't interested in playing him, then maybe he should have changed the captaincy.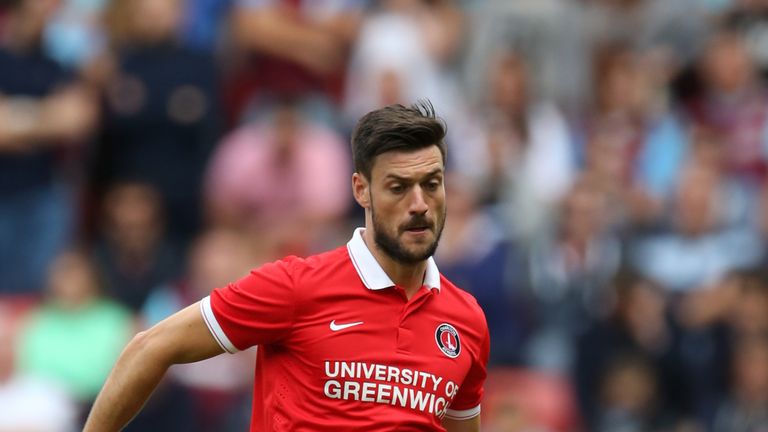 There is no coincidence that since Jackson, who has started all four games under Karel Fraeye, has been back in the team Charlton have started getting positive results again. That should continue here, but Ipswich are a on a good run themselves and are unbeaten in five matches. Mick McCarthy knows what he's doing in this division.
OLLIE PREDICTS: 1-1 (Sky Bet odds 9/2)
Bolton v Brentford, Monday, 7.45, Sky Sports 1
Who knows what's going on at Bolton. It must be down to their financial problems and that can weigh heavy on everyone at a club. It's going to be very tough for them this season.
I hate to say it, and I don't go for this often, but this game has 0-0 written all over it. Although 90 minutes is a long time to score a goal, if you look at most weeks in this league, there is usually a 0-0. It's a result that kicks me in the backside and it's ruining my card, so I'm changing my ways. 
I hope I'm wrong as football is all about entertainment, but this looks a sensible call. Please do tune in though!
OLLIE PREDICTS: 0-0 (Sky Bet odds 8/1)
Brighton v Birmingham, Saturday, 3.00
Invincible Brighton! Last week was a huge test for them at Burnley and they've come through it still unbeaten. They must have felt hard done by too as the penalty that Burnley got was one of the softest you'll ever see. That performance showed me that they have the pedigree to remain unbeaten. They'll have too much for Birmingham. The whole club is buying into what Chris Hughton is doing and it's a tremendous turnaround.
Brighton have been playing excellent football for the last few years but they've added a couple of lethal strikers this season in Tomer Hemed and Bobby Zamora to finish off the chances. I signed Zamora in my first job at Bristol Rovers when he was 17 and tried to sign him while I was at Millwall, but he was worried about the West Ham link. I'm glad it's worked out for one of us! Perhaps if we got him, I'd still be Millwall manager - but such is life. What a fantastic player to have around the place. He's a winner and it's always good to see a player go back to a club where he's loved. 
OLLIE PREDICTS: 2-0 (Sky Bet odds 7/1)
Cardiff v Burnley, Saturday, 3.00
Two very good teams, but although Cardiff are within one win of the play-offs they're just not scoring enough goals to make me trust them.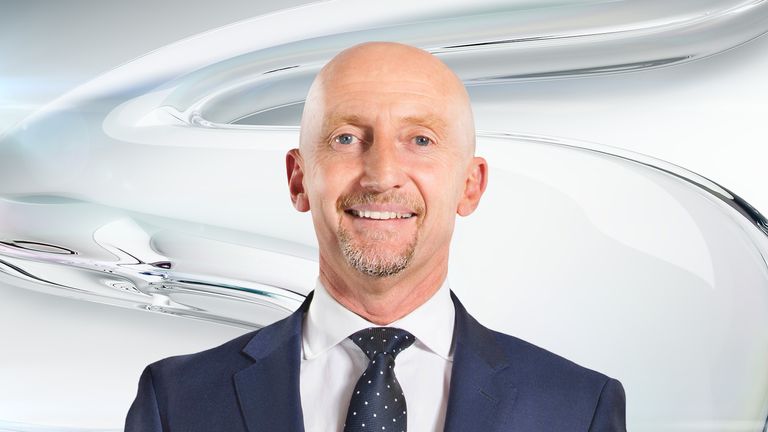 This reported £10million windfall that is coming for the Danny Ings deal make Burnley very dangerous in January... they could go get Jordan Rhodes, or even Charlie Austin.
Ollie on Burnley
Burnley have only lost one away game this season. They are a tough team that make it difficult for the opposition. Sean Dyche will be trying to quieten down the home crowd in the early stages as they are prone to getting on the backs of their own team.
This reported £10million windfall that is coming for the Danny Ings deal make Burnley very dangerous in January. If they are looking to add more firepower to support Andre Gray and Sam Vokes, they could go get Jordan Rhodes, or even Charlie Austin if he wanted to go back.
OLLIE PREDICTS: 1-2 (Sky Bet odds 9/1)
Fulham v Preston, Saturday, 3.00
Having no manager in the dugout could have a huge effect this weekend on that young Fulham side. You need a leader in your club. It's a great club, but they need to think hard about what they want to be. There's been too much upheaval.
Maybe they thought they had got Steve Clarke. It was a bit of a fiasco.
I thought what Clarke said was very professional in that a club wanted to talk to him and he needed to think about his options. Any professional has their right to do that. It happens the other way round when people want to change their options when sacking a manager - it has to be an equal street.  
I really like this Preston team. The step up from League One to the Championship is harder than ever and they've acquitted themselves very well.
I inherited a side from Simon Grayson at Blackpool that was very well drilled, knew their jobs and were defensively very strong. He's an excellent boss. Paul Gallagher always has a goal in him and Joe Garner is a particular favourite of mine - it was great to see him score last weekend. I love players that wear the shirt like a supporter would and that's the biggest compliment I can pay to anyone.
OLLIE PREDICTS: 1-2 (Sky Bet odds 9/1)
Huddersfield v Middlesbrough, Saturday, 3.00
Aitor Karanka said his fans have a "small memory" after the win against QPR - and having been there last weekend I can see his point. When Karanka took over they were in the bottom half!
They lost to Hull in a tight game and now some fans are getting impatient. Also, QPR are no pushovers but Boro managed to win as their team never gave up.
I was hoping for a real rocking atmosphere last weekend and it never materialised. The fans never set the atmosphere and it wasn't intimidating enough for QPR. Some of the fans that did make a noise were moaning. That can't be right.
It's a bit of a wake-up call for Middlesbrough. You used to be a big club, but you're not at the moment and the manager is working miracles.
They should be part of the energy that helps beat teams. There are so many great clubs in this division - I just hope the Middlesbrough fans appreciate what they have.
Grant Leadbitter's penalty last weekend was a massive goal and I just think they'll be too streetwise for Huddersfield.  
OLLIE PREDICTS: 1-2 (Sky Bet odds 9/1)
QPR v Leeds, Saturday, 3.00 
Neil Warnock should be back this weekend and I think they'll be too strong for Leeds, who are coming into this on the back of a bad result at home to Rotherham.
Whoever takes over at QPR has got a massive job on their hands. The first thing that will rear its ugly head is replacing Charlie Austin. How on earth can they do that and still move forward?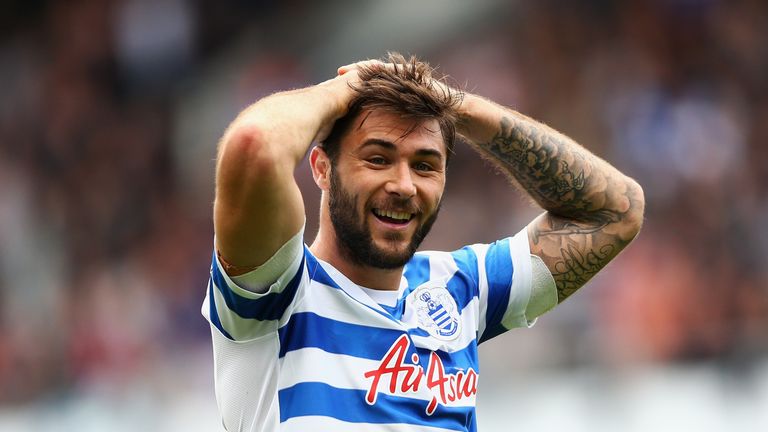 Will he look for a move in January or will the club cash in? He didn't sign a new contract, so he's going to go. It could be bad business if they don't sell him and let him leave on a free. The club and Austin have to be careful in managing this current injury - he can't be out of contract and be injured. That will do no-one any good. 
QPR had to get rid of so many people who were just picking up their money, who were brought in at the wrong time and for the wrong reasons. That's why this job is a massive challenge for someone. The structure of the club has to be right.
It's a special club, and I hope whoever is hiring the new manager, gets it right.
OLLIE PREDICTS: 1-0 (Sky Bet odds 5/1)
Burton v Colchester, League One, Saturday, 3.00
It would be very easy for Jimmy Floyd Hasselbaink to have his head turned by QPR - it's a fantastic club in a great part of London with a chairman who managers say is a really nice bloke. But what does he go and do? Go and beat Wigan away from home, who were on a 12-game unbeaten run! He's cutting his teeth brilliantly at Burton. Unfortunately for them, it's only a matter of time before he gets snapped up as it's a wonderful breeding ground for young managers.
His mind will be on the job in hand and I think he'll send his team out to a routine victory over Colchester, who haven't done themselves any favours by sacking their manager a couple of days before a game.   
OLLIE PREDICTS: 2-0 (Sky Bet odds 6/1)
Northampton v Yeovil, League Two, Saturday, 3.00
I love Chris Wilder. Northampton are doing brilliantly and it's all down to him. When he speaks, people listen and I would have loved to have played for him. He brings an old fashioned style of management to the table. It isn't all about sport science and stats, half of us during our playing days never had any. What it's all about is lighting fires in people's bellies. It's not about the ingredients in your soup, it's how you make it taste. Northampton are a tasty dish at the minute and I fancy them to win.  
OLLIE PREDICTS: 3-1 (Sky Bet odds 12/1)