SPFL expect games to take place despite major road closure
By Andrew Dickson
Last Updated: 04/12/15 5:08pm
The SPFL have told Scottish clubs they expect league matches to go ahead as planned this weekend despite one of the country's busiest roads being shut down.
The Forth Road Bridge, which connects Fife with Edinburgh and is the most direct route from the capital to the north of the country, was closed on Thursday night for safety reasons.
A 20mm-wide crack has been discovered by engineers and it will take at least three weeks to carry out sufficient repairs.
Although a replacement Forth Road Bridge is being constructed nearby at a cost of £1.4bn, it is not scheduled to open for another year.
At its peak, around 80,000 vehicles go over the current structure each day and the diversion which has been put in place is 30 miles long, with much of it over single carriageway.
The Forth Road Bridge is a common route towards many football grounds in the east of Scotland and its closure will impact on some journeys made this weekend.
Rangers will play at Raith Rovers in Kirkcaldy - 13 miles beyond the crossing - and will take 3,000 fans with them, many of whom would normally go via the Forth Road Bridge.
Instead, their supporters have been urged to travel by train after there were 11-mile tailbacks on the alternative road over the Kincardine Bridge in Clackmannanshire on Friday morning.
A smaller number of Inverness fans will also have to take a different route on their way to Tynecastle - where a pitch inspection is planned following poor weather - to play Hearts.
Fans going to Scottish Cup ties between Lothian Thistle Hutchison Vale and Huntly and Wick Academy and Linlithgow Rose are likely to be affected too.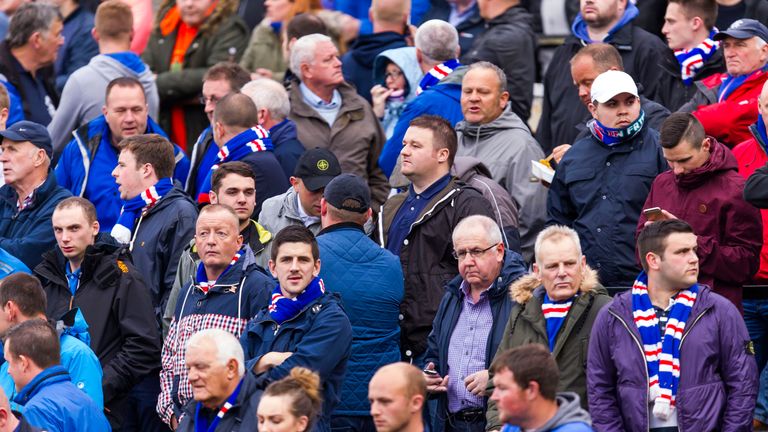 Elsewhere, East Fife have asked if their home league game against Queens Park on Tuesday can start at a later time of 8.15pm in order to give players and fans longer to get to the match after work.
Although there have been complications already and more are expected, the SPFL don't see the problems as a reason to postpone fixtures.
A statement said: "The SPFL would expect all games to go ahead as scheduled and will work with clubs on an individual basis where necessary to achieve that."