Sergio Aguero back for Arsenal trip, Manuel Pellegrini says
By Stephen Turner
Last Updated: 11/12/15 2:00pm
Sergio Aguero is expected to return for Manchester City's huge Monday Night Football game at Arsenal on December 21.
The striker's heel injury will again keep him out this weekend as City host Swansea on the back of topping their Champions League group.
But City boss Manuel Pellegrini is hopeful last season's Premier League top scorer will prove his fitness in time for the top-of-the-table pre-Christmas meeting at the Emirates.
"Aguero is improving but he will not be ready for this game," Pellegrini said. "I hope next week he will start working with the squad Tuesday or Wednesday. We hope he'll be fit for Arsenal."
City were beaten at Stoke last week without Aguero, but Raheem Sterling's double in midweek helped secure a 4-2 win over Borussia Monchengladbach, and Pellegrini believes there are more goals to come from the £49m forward.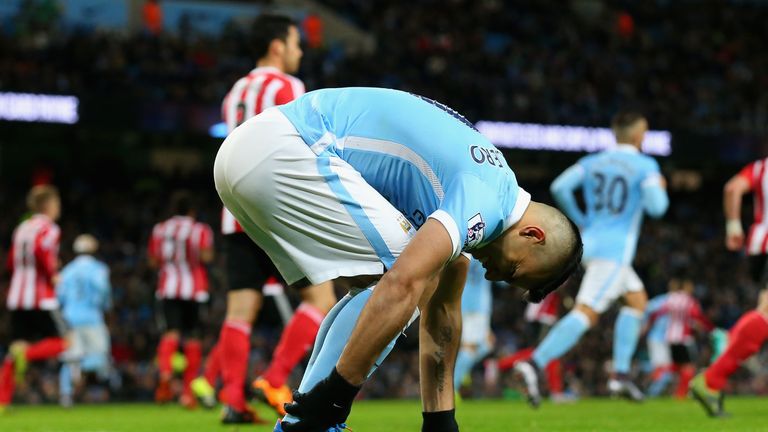 "Raheem is doing what we expect but he must keep improving," the City boss said. "He can't be a player that just scores 11 goals as he did another season.
"I hope going forward he will score more, he will take the best solution more often. He's not just a striker but one of his targets must be to improve the amount of goals he scores every season."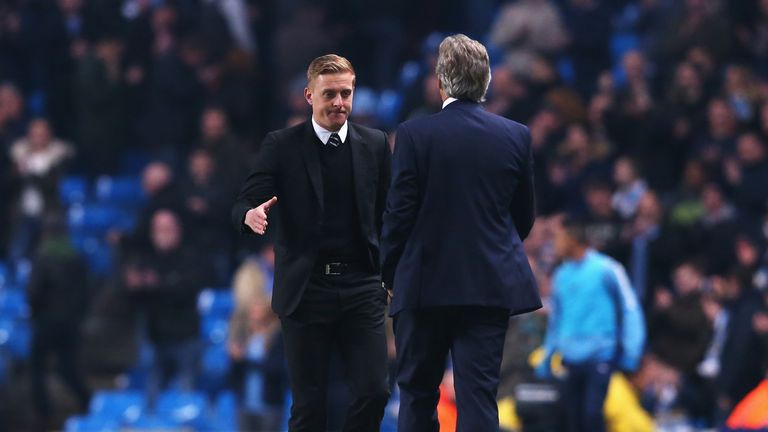 Martin Demichelis is back in the squad for the game against Swansea, who will arrive without a manager following Garry Monk's sacking.
That decision has gone down badly with Pellegrini, who said: "Normally in England some years ago there was more patience with managers.
"Garry Monk had a great season last season, now he's sacked because they lost two or three in a row. For every team, in opinion, they would play better if they stick with the same manager. I don't think that's the way to manage a club."