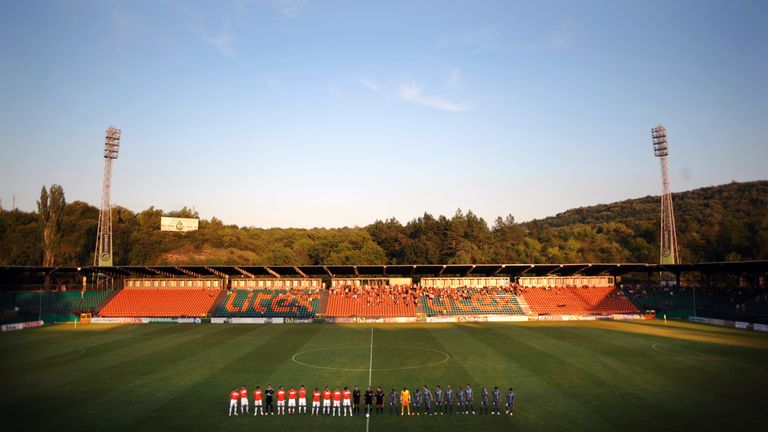 Litex Lovech have been expelled from the Bulgarian A league, and champions Ludogorets have threatened to quit over claims of referee bias.
Litex have been dealt a hefty punishment by the Bulgarian Football Union (BFU) after their players walked off towards the end of the first half in protest over refereeing decisions during Saturday's match against Levski Sofia.
Already with 10 men, Litex had a second player dismissed by referee Georgi Yordanov and Levski were awarded a penalty, prompting manager Stoycho Stoilov to order his players off the field.
Litex, who have also been fined £7,443, have seven days to appeal the decision, but the BFU's disciplinary commission chairman Yuri Kuchev said: "Expulsion was the only possible decision according to BFU's disciplinary rules."
Litex manager Stoilov said after the game: "There was a huge difference in the referee's decisions. I've never seen something like this in football.
"This is a farce, an insult to all Litex supporters and all football fans. It was the peak of the absurd situation of football in Bulgaria."
Litex have been one of most successful clubs in Bulgaria over the last two decades, having won four league titles and four domestic cups since 1998.
And the country's most recent champions Ludogorets have reacted equally as strongly to what they perceive to be "favour" towards Levski Sofia, who are second in the division and three points behind Ludogorets.
Ludogorets owner Kiril Domuschiev said: "We'll probably quit the championship if such precedents in favour of Levski continue.
"Why should we spend our money, allowing teams who have neither the necessary skills nor the necessary class to win the title with such an approach?"