Jose Mourinho's Chelsea departure has been the talk of the footballing world since it was confirmed on Thursday afternoon.
Here, we look at the reaction to the news from Stamford Bridge that the Portuguese manager's second spell has come to an end.
Chelsea midfielder Cesc Fabregas on Instagram: "Thank you for all you have done for me.
"I owe you a lot and we will all miss you. Good luck in the future and I know you'll be back soon."
Sunderland manager Sam Allardyce: "I'm shocked, I have to say. The timing is quite amazing, just a couple of days before the game they're playing against us, is something I thought wouldn't happen.
"And at this period of time at Christmas when you're trying to bring in a manager with all the games, is a strange choice.
"We don't know what's happened, what's gone on, but we have to face Chelsea on Saturday and try to get a result.
"It will be really strange not seeing him on the bench and not having a chat with him beforehand and after the game."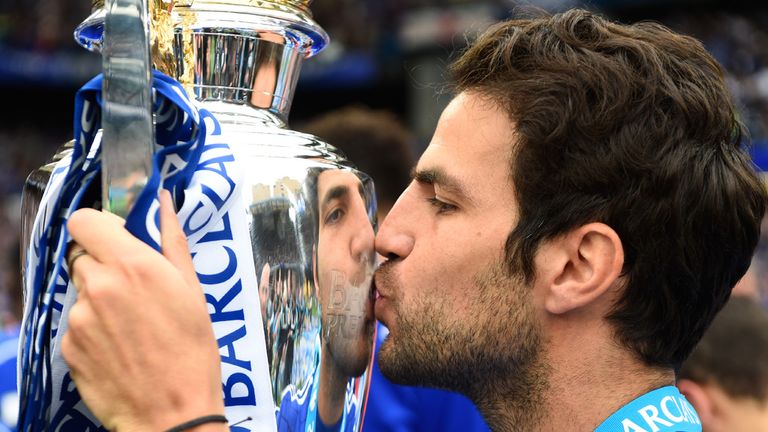 I owe you a lot and we will all miss you.
Cesc Fabregas
Former Manchester City and Newcastle midfielder Joey Barton: "Actually surprised Chelsea sacked Mourinho. Still top 3 in the World for me. Can only let him go if you have chance of the other two."
Bournemouth striker Glenn Murray: "How can you sack Mourinho? If his success doesn't buy time then no one is safe."
Former Chelsea left-back Scott Minto: "He will win you trophies within the first couple of years but can he do it for a sustained period of time? I think clubs will be thinking about that.
"A lot of the top European clubs want a philosophy as well as the success - Manchester United want that, Bayern Munich want that."
Former Arsenal captain Martin Keown told the BBC: "This has been an accident waiting to happen. Mourinho talked about betrayal this weekend. Go back to October and he was talking about rats within the camp. There have been big problems right from the start of the season."