What's the key to Leicester and Watford's spectacular success with 4-4-2?
For over a decade, many of the Premier League's best teams have employed variations of a 4-2-3-1 formation with the familiar front-two being squeezed out of the game.
But with Leicester top of the table at Christmas and newly-promoted Watford just one point off the top four, the 4-4-2 formation finds itself in fashion once again.
We take a look at some of the reasons why it's proving so successful…
It still makes sense…
A quarter of a century ago, Arrigo Sacchi had won back-to-back European Cups with AC Milan using a 4-4-2 formation and it was unusual to see anything else in English football. While a back-three provides a covering marker in defence and a midfield trio allows domination of the ball in the centre, 4-4-2 remains a logical way to close down space throughout the pitch.
Live Ford Saturday Night Football


"The major strength is that the back four gives you the best possibilities of covering the width of the pitch defensively, and it also gives you great options," England boss Roy Hodgson once explained in a UEFA training video. "By playing 4-4-2, you've got 'twos' all over the field. I would always be looking to find a team that can play with a back four."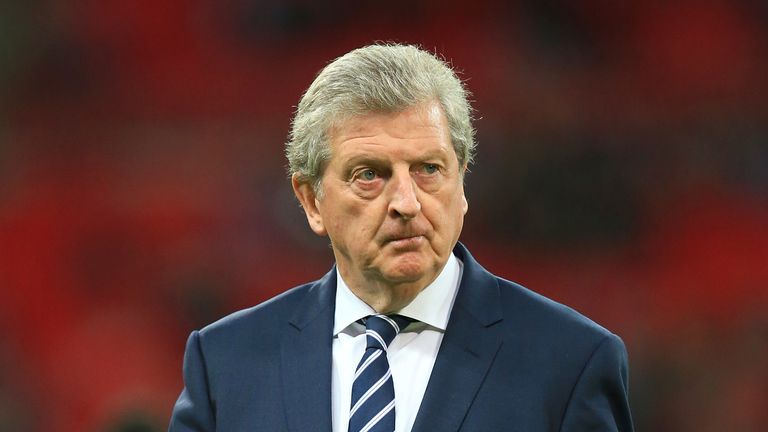 You have got the added advantage that whoever receives the ball has someone in close support at all times.
For Hodgson, the benefits of those partnerships extend to the front two. He added: "If you play with two of them, you have got the added advantage that whoever receives the ball has someone in close support at all times, and also if balls are going to be played forward, you've got someone to threaten the back of the defence. If you've got two front players it's interesting to play them together."
Possession without penetration…
The most straightforward way of providing that support in the box for a centre-forward is to give him a partner, but there are other ways. Whether it's getting wide men cutting inside from the flanks like Arjen Robben or midfielders arriving late in the mould of Frank Lampard, that becomes imperative when playing only one up front. But not enough teams seem to be doing it.
Manchester United have provided the most damning example, having more possession than any other side at home this season and yet attempting the fewest shots on goal. Memphis Depay and Anthony Martial have held the width and with Wayne Rooney dropped deep, bodies in the box have been a problem.
Swansea's passing masterclass in their goalless draw with West Ham on Sunday further emphasised the point. The Swans enjoyed 73 per cent of possession but were not able to get players breaking beyond lone striker Bafetimbi Gomis. Graeme Souness felt the contrast with Watford's efforts earlier in the day against Liverpool was not flattering.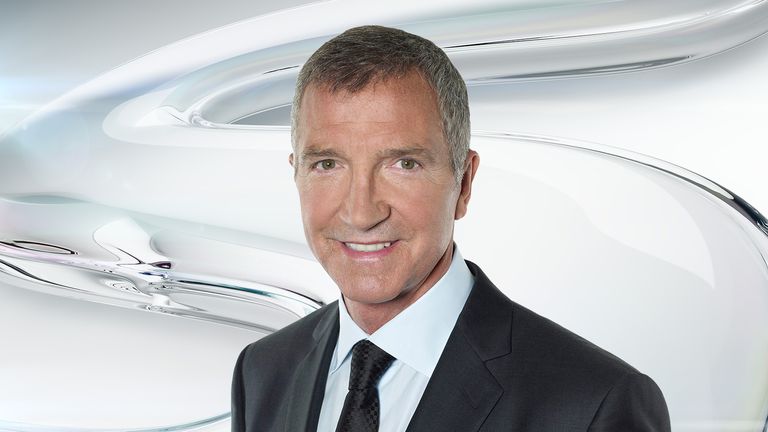 It's two different ways of playing. Would you rather watch Swansea or would you rather watch Watford? You would pick Watford all day long.
"They had 681 passes today and only had two shots on target," Souness told Sky Sports. "That isn't good enough to have all that ball. Watford had 260 passes and scored three goals. It's two different ways of playing. Would you rather watch Swansea or would you rather watch Watford? You would pick Watford all day long."
The 4-4-2 formation lends itself to a more direct approach and with the popularity of the pressing game, there's an added argument for defenders having the option of an out-ball high up the field. Leicester rank among the bottom three for possession but have scored more goals than any team in the Premier League. Possession for possession's sake has been exposed.
Posing forgotten problems…
Defences are being exposed too. Watching Liverpool struggle to cope with Odion Ighalo and Troy Deeney was extraordinary. Martin Skrtel and Mamadou Sakho are among the more physical centre-backs in the Premier League, but they're among a generation of defenders now unaccustomed to the challenge of dealing with two centre-forwards. It's given rise to a different skill-set.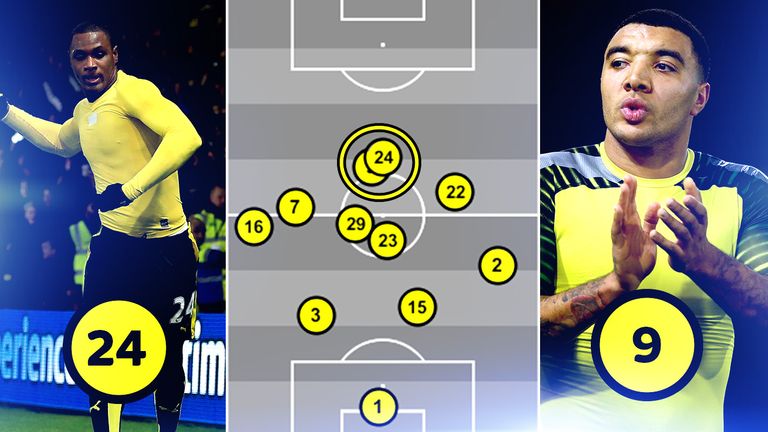 The emergence of ball-playing centre-backs has been a welcome one but it also presents a problem for defenders used to being free to bring the ball out at their leisure. As Jamie Carragher said of Watford's front two: "It's not one playing in the hole, they're right up against centre-backs." That means both must mark rather than one defender stepping out to build the attacks.
The most failed passes within a team's own half in any game so far this season is 44, an unwanted record jointly-held by Newcastle and Liverpool. It's not a coincidence that their opponents in those matches were Leicester and Watford respectively. As Jurgen Klopp acknowledged at the weekend, passing out becomes too difficult. And besides, it's aerial balls and one-on-one duels, rather than imagination with the ball at your feet, that become important against a 4-4-2.
Many Premier League defenders have been being found wanting - even the more physical among them, such as Newcastle captain Fabricio Coloccini. "The best one was Coloccini," Deeney told Sky Sports. "You watch him on TV and think he's like 6ft 5in but then you play against him and he's only about 5ft 9in." Against a 4-4-2, there is nowhere for a defender to hide.
How can it be countered?
A hard-working front-two willing to drop in to defend but then join attacks quickly has an obvious advantage over the existing 4-2-3-1 formation in that it offers the best of both formations. Even the wide men are more comfortable with the notion of providing support for their full-back. But the response to 4-4-2 in the mid-1990s could be an option.
The likes of Liverpool, Aston Villa and, ironically, Leicester all had some success with a 3-5-2 formation back then and it was interesting that this was the switch that Jose Mourinho made against the Foxes in the second half of his final game in charge of Chelsea last week. Whether enough teams are willing to make special alterations to hinder the 4-4-2 remains to be seen.
So what will happen next…
Inevitably, players such as Ighalo and Jamie Vardy have been linked with moves, but with the wealthiest sides not using 4-4-2 at present, where would they play? Ighalo could find himself used as a lone striker having had his success in a partnership, while Vardy would perhaps be used from the flank or as an impact substitute. Would teams change their formation to accommodate them?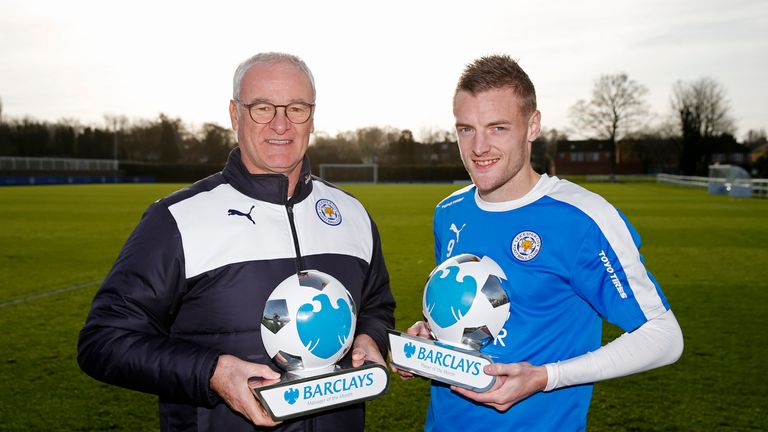 "Goalscoring, poaching players are finding it difficult in the modern game," Carragher told Monday Night Football recently. Javier Hernandez, for example, is the archetypal modern poacher and was told by Louis van Gaal that he had only a one-per-cent chance of featuring for Manchester United. But that presents an opportunity for teams playing 4-4-2. 
Hernandez is now plundering goals for Bayer Leverkusen - 19 of them so far - with Karim Bellarabi playing in support. The players still exist, they just need the formations that get the best from them. And when quality is overlooked, teams will always find a way to take advantage eventually. Football adapts. For the Premier League revival of 4-4-2, this could be only the beginning.