Merson's predictions: Manchester United to lose again, Arsenal to keep pressure on Leicester
Last Updated: 26/12/15 3:14pm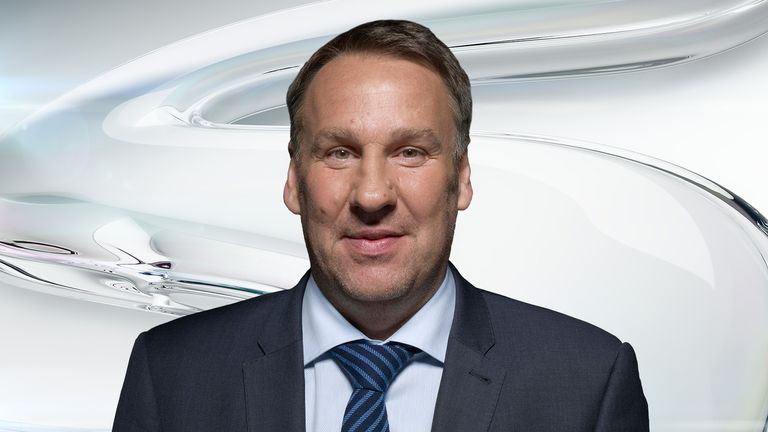 Paul Merson is tipping Stoke to pile the pressure on Manchester United and for Arsenal to underline their title credentials with a win over Southampton.
In his weekly predictions column, Merse also predicts Chelsea's turnaround will continue against an in-form Watford, and believes table-topping Leicester will be held to a draw at Liverpool.
The Magic Man sees goals galore at the Vitality Stadium as Bournemouth welcome Crystal Palace, but thinks Norwich will come back down to earth with a bump at White Hart Lane following their big win over Man United last weekend.
Stoke City v Manchester United (Boxing Day, 12.45pm, live on Sky Sports 1 HD)
It's a must-win game for Louis van Gaal, but I don't see them doing it. Stoke are a decent team, and they don't let in a lot of goals at the Britannia Stadium.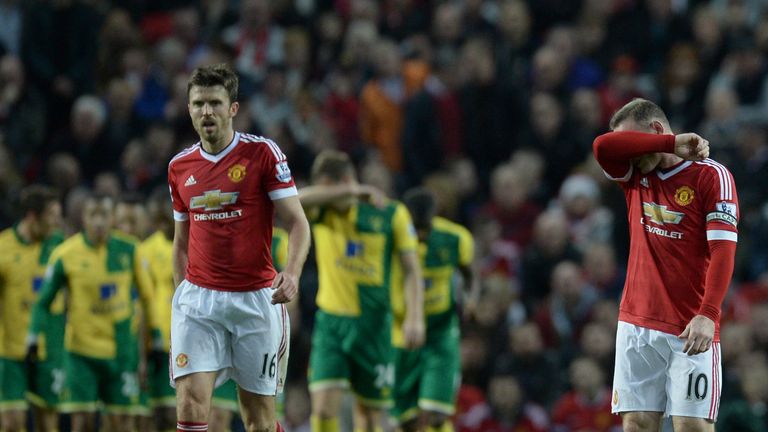 I can't remember a United run of form this bad in recent memory and it's not just that, it's who they're losing to. You can understand if you're losing against Chelsea, Arsenal, Man City. But, and no disrespect to either team, they are losing to Bournemouth and Norwich now.
The best United can hope for is 1-1, and that could be a struggle. I don't like going against Stoke at home, they tend to keep a lot of clean sheets, and I'm going with a win for the Potters again.
PAUL PREDICTS: 2-1 (10/1 with Sky Bet)
Manchester City v Sunderland (Boxing Day, 3pm)
City aren't convincing at the moment but they need to keep going. I thought they played well in patches against Arsenal, but they didn't really hurt the Gunners. You can't say Petr Cech was making saves left, right and centre, and I think City have to win this one after that result.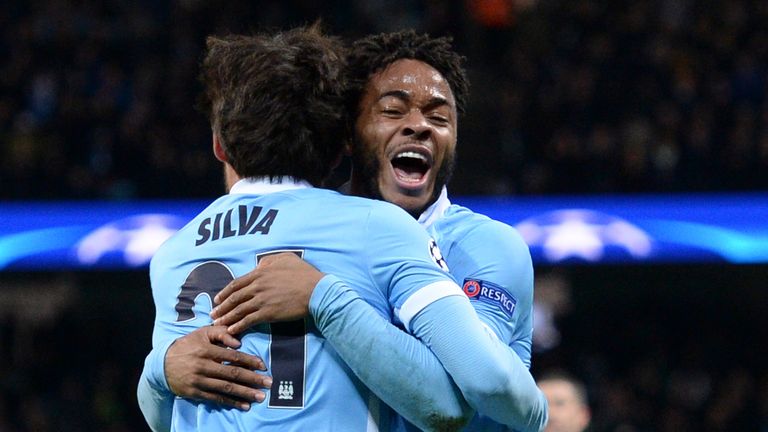 Sunderland just keep on having hard game after hard game. I can't remember the last time they had an easy one! It's just the way it has worked out, and they are going to come around eventually.
I know Sunderland need a win as well, but City just have to get the three points here.
PAUL PREDICTS: 2-0 (11/2 with Sky Bet)
Aston Villa v West Ham (Boxing Day, 3pm)
Remi Garde says they need 10 wins from 21 games? I reckon Man United would do well to do that! I don't mean that in a horrible way, but I just don't see Villa doing it. That's a lot of wins, they've only won once all season, and at the moment I can't see Villa winning a football match.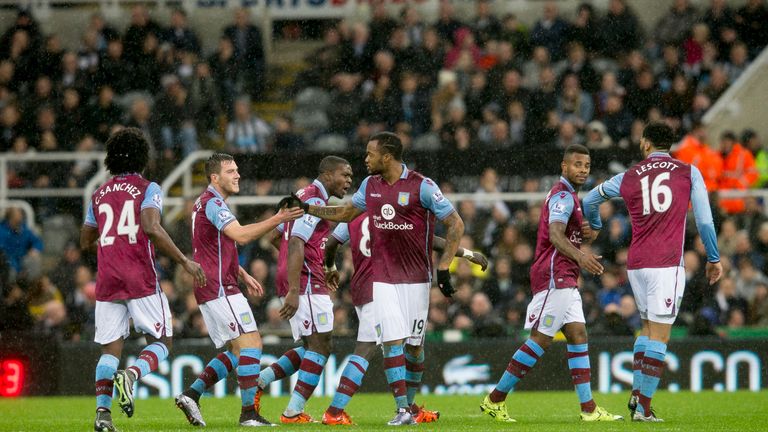 West Ham have had some real injury problems, I know they haven't won for a while either, but they've got a bit of an excuse there.
Even with players out, though, I'm still struggling to see a Villa victory so I'm going for the draw.
PAUL PREDICTS: 1-1 (9/2 with Sky Bet)
Bournemouth v Crystal Palace (Boxing Day, 3pm)
Bournemouth are doing great. They might feel like they had to win those games over Chelsea and United with the matches they've got coming up. Anything over Christmas for them will be an absolute bonus now.
Palace are good, and there will be bundles of goals in this one. Both teams can score, Bournemouth love to attack at home, and Palace have been great on their travels.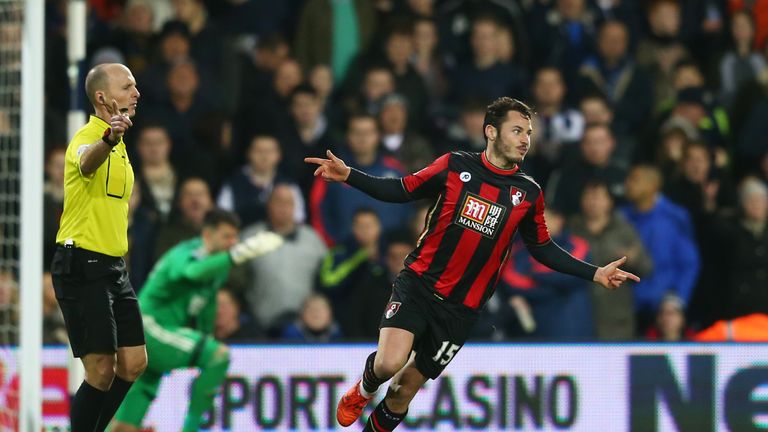 It should be end-to-end stuff, but the away side have just that little bit more in the final third, so I'm going with a Palace win in a five-goal thriller.
PAUL PREDICTS: 2-3 (33/1 with Sky Bet)
Chelsea v Watford (Boxing Day, 3pm)
Watford absolutely took Liverpool apart last week, and they are going along brilliantly. Chelsea played quite well against Sunderland, but it was a couple of days too late for Jose Mourinho.
I've been so impressed with the Hornets. Odion Ighalo and Troy Deeney have been great, but I think this might be a game too far for them. John Terry and Kurt Zouma or Terry and Gary Cahill, whatever the combination, it is a lot different to anything Liverpool could put out at the back.
I expect Chelsea to win at home, and I'd be shocked if they didn't despite Watford's good form.
PAUL PREDICTS: 2-0 (11/2 with Sky Bet)
Liverpool v Leicester (Boxing Day, 3pm)
This is a perfect game for Leicester. Liverpool are struggling like mad at home and I think the Foxes will get a result at Anfield.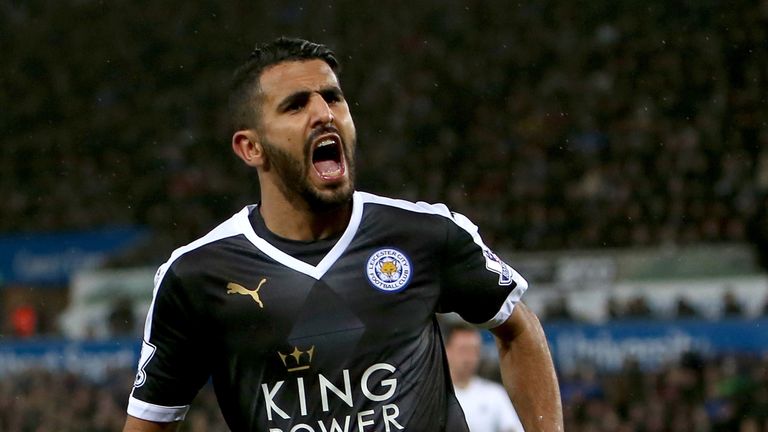 Their style won't help Liverpool at all because Leicester will sit back, soak it up and they'll catch them on the counter attack. Liverpool are so vulnerable to that at the moment, and they seem to be missing that guile to break teams down too.
I just can't see Leicester losing this game, I've watched them a lot this season and I think this is another match that they'll catch their opponents on the break.
If this game was at the King Power Stadium, I'd definitely be going with Leicester, but as it's at Anfield, I'm going with a score draw.
PAUL PREDICTS: 2-2 (15/2 with Sky Bet)
Swansea v West Brom (Boxing Day, 3pm)
It was a stupid tackle by James McClean and it sold his West Brom team-mates down the river against Bournemouth, but Saido Berahino could get his chance now. Bournemouth were still the better team that day, and it was a thoroughly deserved win.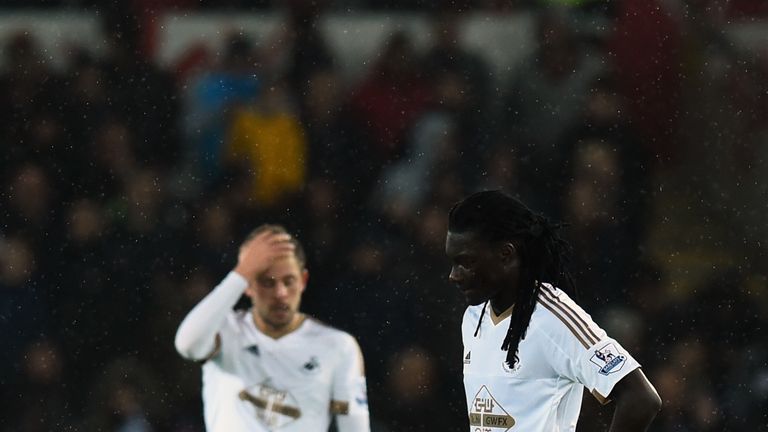 Swansea played well against West Ham last week without winning the game, and it was a similar story against City the week before. It's going to be a hard game at the Liberty Stadium, and West Brom usually don't lose these types of matches.
Tony Pulis sets his team up well, and he nicks points here and there. Still, I'm going with a home win, which is unusual because Tony is very good at not getting beat, but I think Swansea's luck might change.
PAUL PREDICTS: 2-0 (7/1 with Sky Bet)
Tottenham v Norwich (Boxing Day, 3pm)
That win over Southampton after losing to Newcastle was Tottenham all over. They get to a certain point and then drop off, but fair play to them, they bounced back really quickly against the Saints. That was a big result.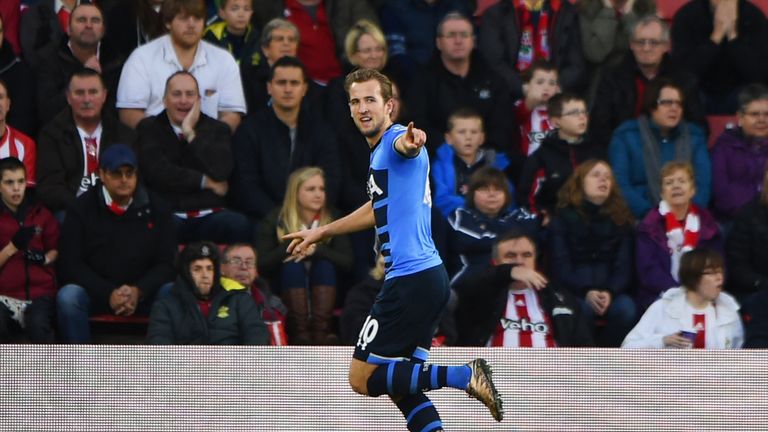 Now they need to consolidate their position in the top four by winning against Norwich. If they do that, then I think they will really go on from there.
Norwich had a massive result at Old Trafford, and they may feel like they've got the game-plan for results away from home now, but I don't think Tottenham will play as badly as United did.
PAUL PREDICTS: 3-1 (5/1 with Sky Bet)
Newcastle v Everton (Boxing Day, 5.30pm)
Everton let in goals, and they throw points away left, right and centre so this should be an exciting game.
Newcastle couldn't afford to lose to Villa, and that draw keeps Villa out of the way. It wasn't the worst result considering the wins they got over Tottenham and Liverpool. If you looked at it as a package, seven points out of nine, Steve McClaren would have taken that.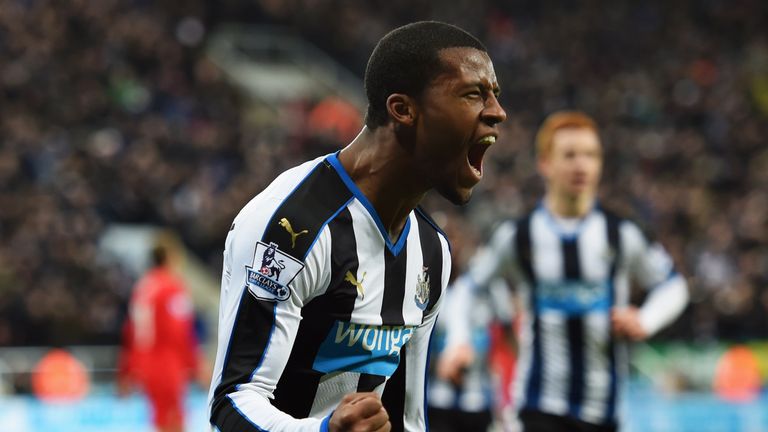 It's hard to back Everton at the moment because even when they play well, like against Norwich, they end up drawing. I expect Romelu Lukaku to score again on Boxing Day, but he's got a couple of hard games coming up. Everton make plenty of chances each game, though, so I wouldn't be surprised if he got very close to Jamie Vardy's record.
I'm going with a draw, but if I had to pick a winner, I'd go Everton because if they play to their ability they'll win this game.
PAUL PREDICTS: 1-1 (11/2 with Sky Bet)
Southampton v Arsenal (Boxing Day, 7.45pm)
I don't see Southampton getting worse, Ronald Koeman will go to work on the training ground and they will get better. This will be like a cup final for the Saints, they will be desperate to beat Arsenal, and you can bet your bottom dollar they won't play like they have over the last few weeks.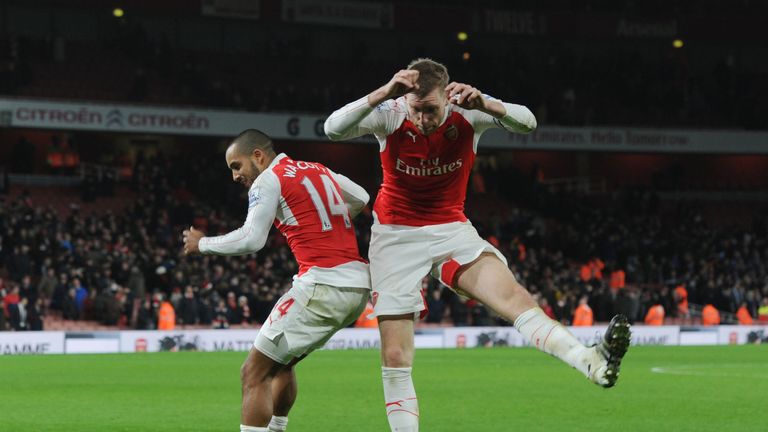 But for Arsenal, these are the games that win you the league titles and without a doubt Mesut Ozil is in the form of his Arsenal career right now. He's always been top drawer, but now the others are starting to get on his wavelength and I'm backing them to win again here.
PAUL PREDICTS: 1-3 (16/1 with Sky Bet)
PLAY SUPER 6
There's another £250,000 up for grabs in Soccer Saturday Super 6. All you have to do is predict the scores of six selected matches. It's free to play so get your entry in before 3pm on Saturday for the chance to win.