Did your Premier League team live up to expectations and kick 2016 off in style?
We've asked former Chelsea striker and Sky Sports Now guest Tony Cascarino to grade each side based on their performances over the weekend.
So how did your team fare? Did they get an A or an F, or somewhere in between? Read on to see how your team has been ranked...
Weekend Premier League results
West Ham 2-0 Liverpool
Arsenal 1-0 Newcastle
Leicester 0-0 Bournemouth
Man Utd 2-1 Swansea
Norwich 1-0 Southampton
Sunderland 3-1 Aston Villa
West Brom 2-1 Stoke
Watford 1-2 Man City
Crystal Palace 0-3 Chelsea
Everton 1-1 Tottenham
Chelsea - B
A clean sheet and big victory away from home. We haven't seen a performance of that manner from Chelsea for the best part of a year, in the second half especially. Diego Costa was back to the player we all know he can be - he just hasn't done it often enough. 
Sunderland - B
Jermain Defoe deserves a lot of credit. Despite making so many individual mistakes Aston Villa were the better footballing team, but Defoe took every opportunity presented to him. Sunderland worked much more like a Sam Allardyce team, they didn't give much away during the game.
Tottenham - B
Spurs were the better team. They were so organised, the most organised team in the Premier League. The way Dele Alli took his goal was brilliant, while Harry Kane was unlucky not to score. Tottenham will finish above Everton without a doubt.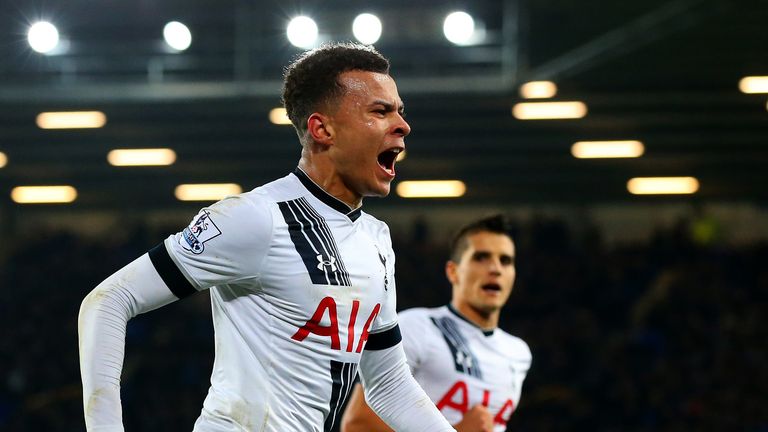 West Ham - B
I thought West Ham's game plan of getting the ball into the box, getting it out wide, finding the centre-forward, and dominating aerially worked a treat. They scored two goals from two headers and Liverpool were very vulnerable.
Bournemouth - C+
You have to give a lot of credit to Bournemouth, with 10 men they ran their socks off. They managed to get a body back in every area of the park to support a full-back or help a midfielder. Their effort was extraordinary considering how much energy Leicester put into the game.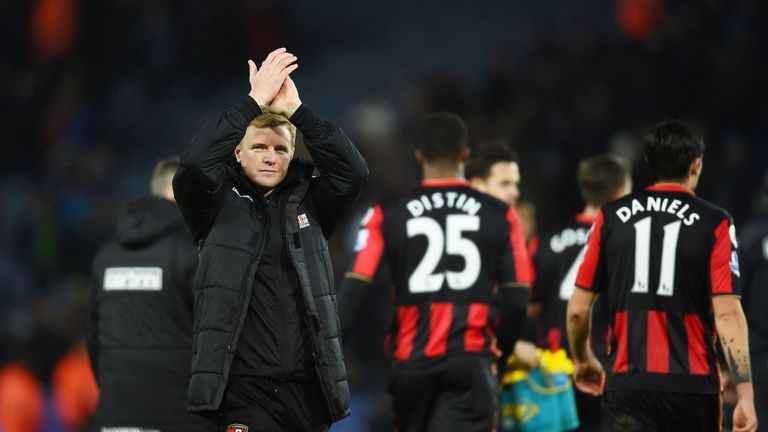 Everton  - C
Everton got their noses in front and then got pegged but, in fairness, they hung on in there against a better Spurs team. I just think Everton are lacking quality. I don't think Arouna Kone is good enough for them and neither is Tim Howard for a side aspiring to reach the Champions League.
Leicester - C
I don't think Leicester did a lot wrong to be fair. They just didn't convert that vital opportunity to get in front and, of course, Riyad Mahrez had a penalty saved. But, if anything, Leicester's inability to win was down to the way Bournemouth performed.
Newcastle - C
Newcastle were the better team against Arsenal. They showed a lot of class and desire, they had the better chances and they were the better team on the day but came away with nothing. That doesn't do them any favours because they're in a relegation battle.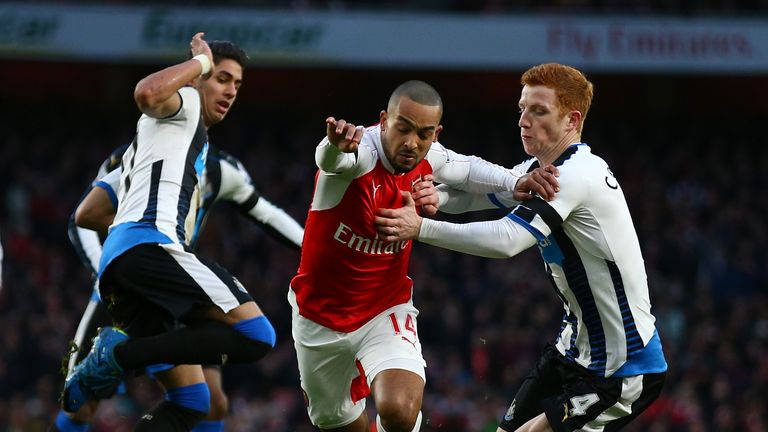 Norwich - C
Norwich are just taking the game to teams at the moment and they really nullified what Southampton do well. Whenever Norwich have a bad result Alex Neil always tightens them up afterwards, he makes them rigid and that was evident at the weekend.
Swansea - C
They did really well at Old Trafford and could have gone into half-time in front, they had chances. They came very close to getting something out of a game they didn't deserve to lose.
Watford - C
Watford absolutely matched City in every department. They had chances, they deservedly got their lead and they were denied by two pieces of brilliance from City. I expected Watford to do what they did and they did it very well, they were denied by two fabulous finishes.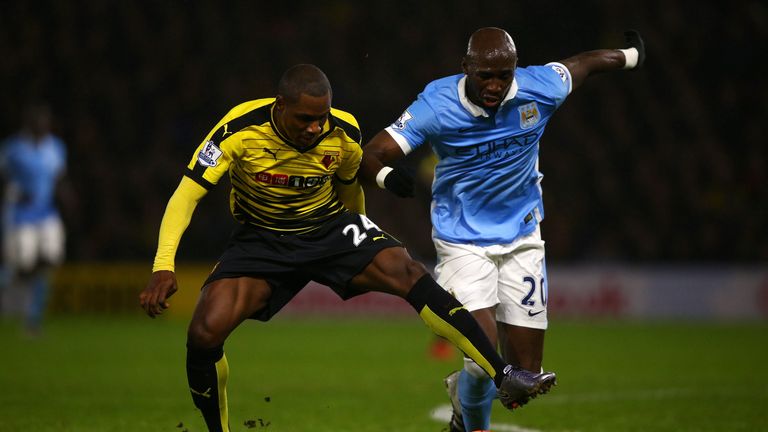 West Brom - C
By hook or by crook they got over the line, with Jonny Evans scoring in the last minute. Tony Pulis would have wound his team up ahead of the game telling them who Stoke have beaten beforehand and the Potters couldn't quite match up.
Arsenal - D
Arsenal were second best for large parts of the game at the Emirates but they got the win. It was a game where the only positive was the fact they got the victory. Olivier Giroud did okay up front and Laurent Koscielny took his goal well, but apart from that there were few positives for Arsenal to look back on.
Aston Villa - D
The only credit you can give Villa is that they scored the best goal of the weekend - that's the only thing you can say. They are lacking quality at the heart of their defence despite having former England internationals Joleon Lescott and Micah Richards. Lescott looks like he's treading water and Richards looks better suited at full-back. Remi Garde is going to be going down with a very average group and there aren't many positives to say about Villa at the moment.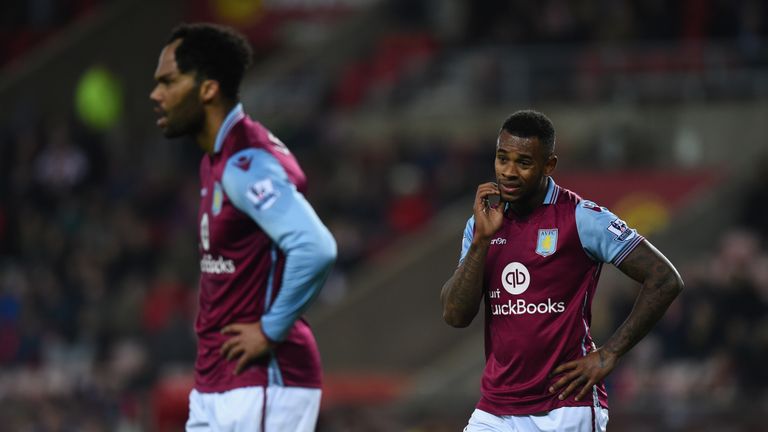 Crystal Palace - D
Palace were missing quality and Alan Pardew knew it was probably a bad time to play Chelsea. They were missing Connor Wickham - who leads the line brilliantly - Yohan Cabaye and Yannick Bolasie. It was close for 20 minutes at Selhurst Park but once Chelsea got into cruise control after half an hour there was only going to be one winner.
Man City - D
City won this game with two individual pieces of magic. I know you pay a lot of money for players who can win the game on the spur of a moment, and that's exactly what Yaya Toure and Sergio Aguero did, but they were by no means the better team. City had a very difficult first half at Vicarage Road and rode their luck for large parts.
Man Utd - D
For 45 minutes Man United were shocking. Again and again Anthony Martial and Wayne Rooney are expected to take the only opportunity they are getting, which they managed to do this weekend. But, over the long term, that's not going to win you football matches as it is impossible to expect forwards to take every chance.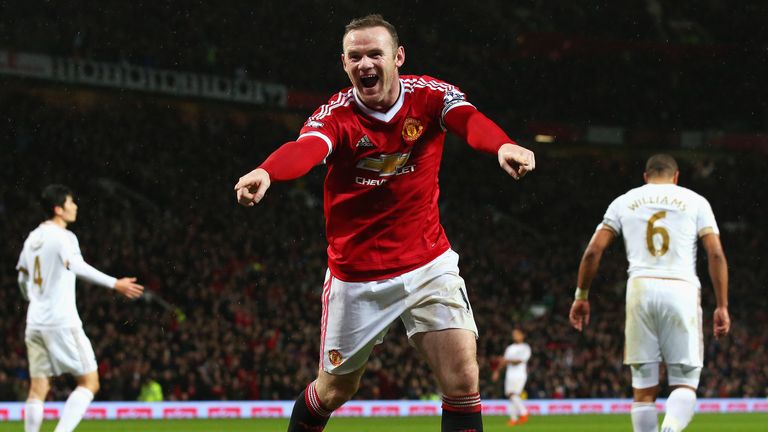 Southampton - D
Saints have had a headache after beating Arsenal 4-0 and there seems to be frustration creeping in at the club. They had some issues with Sadio Mane before the game, while Victor Wanyama's red card allowed Norwich to win the game. It looks as though more and more Southampton players want to follow those before them and move on to new pastures but, when the club refuse the let them go, it makes for an unhappy camp. 
Stoke - D
Stoke matched West Brom but weren't quite able to hold on for a point. Because they've beaten a number of big teams of late, this was probably a horrible game for them. Marko Arnautovic, Bojan and Xherdan Shaqiri weren't able to replicate their form of previous weeks. Geoff Cameron's red card was probably the difference, I thought it was a bit harsh and it changed the game. Stoke are good side, they'll be fine, it was just a bad game for them.
Liverpool - F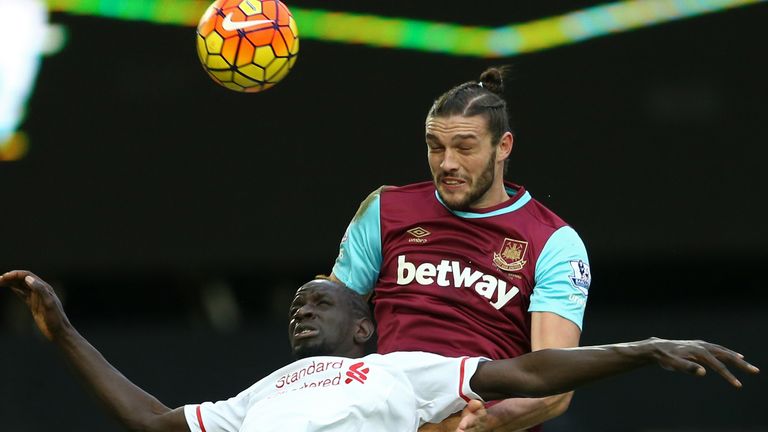 Jurgen Klopp said they were 95 per cent at it, that's about 75 per cent out! They were so short and that was probably as disappointing a performance I've seen from Liverpool in a long time.
Watch Sky Sports Now weekdays from 10am to 12pm, Sky Sports News HQ.