Manchester United begin their Europa League campaign in Denmark on Thursday evening as they take on FC Midtjylland.
The Danish champions are still carving out their reputation on the European stage but have already caused quite a stir in their homeland.
Here's what you need to know about the team looking to add to the pressure on Louis van Gaal…
What's the history?
There isn't a great deal of it. Current rivals such as Brondby and FC Copenhagen were winning titles even before Midtjylland were formed in 1999.
The club was a merger of Ikast FS and Herning Fremad, instigated by a carpenter and a car dealer, and they were promoted to the top flight in 2000.
Although there were brushes with bankruptcy several years ago, the club built a reputable academy and has been in the top division continuously for the past 16 seasons.
First-time winners…
In May 2015, Midtjylland made history by becoming Danish champions for the first time.
The Wolves hit the top spot after the opening game and remained there for all but two weekends of the season as they beat Copenhagen to the title by four points.
The league crown was actually clinched with three games to spare thanks to a goalless draw with FC Vestsjaelland. "It is just awesome," said captain Kristian Bak Bach.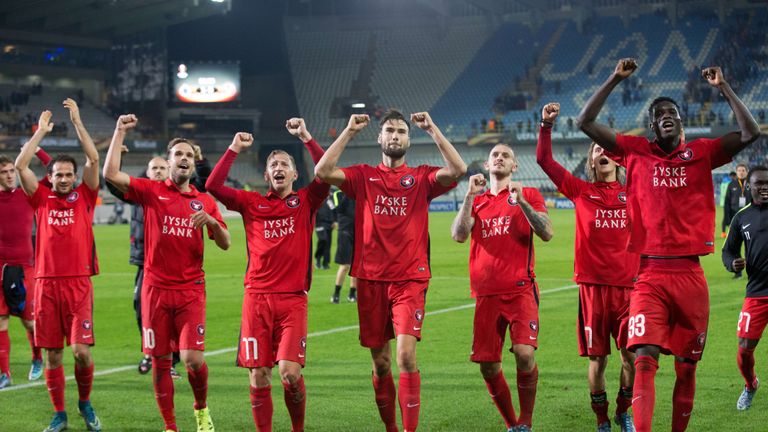 How did it come about?
After a series of respectable Superliga finishes, it was the arrival of Englishman Matthew Benham as majority shareholder that provided the catalyst.
Benham made his millions with his company, Smartodds, using mathematical models to help predict football results and soon sought to apply similar logic to Midtjylland following his £6.2m investment in the summer of 2014.


What do they do differently?
Midtjylland have had considerable success from set-pieces and this has been attributed to their specialist coaching in this area.
Moreover, the club's recruitment strategy makes use of similar maths models to those which Benham used in his gaming career, looking to ascertain value that others might miss.
While these aspects might not appear too revolutionary, it's Midtjylland's commitment to utilising their data that marks them out from the rest.
The club uses an expected-goals model to provide coaches with added in-game insight into how the team is performing. There is even a mind coach to deal with the psychological aspects of the game.
What's the Brentford link?
Many in England are familiar with Brentford's role at the cutting edge of football analytics and there is a reason for that - Benham is also the owner of the Bees.
In addition, Rasmus Ankersen is Midtjylland's chairman but also Brentford's co-director of football. Indeed, the two clubs share information and the use of a recruitment team based in London.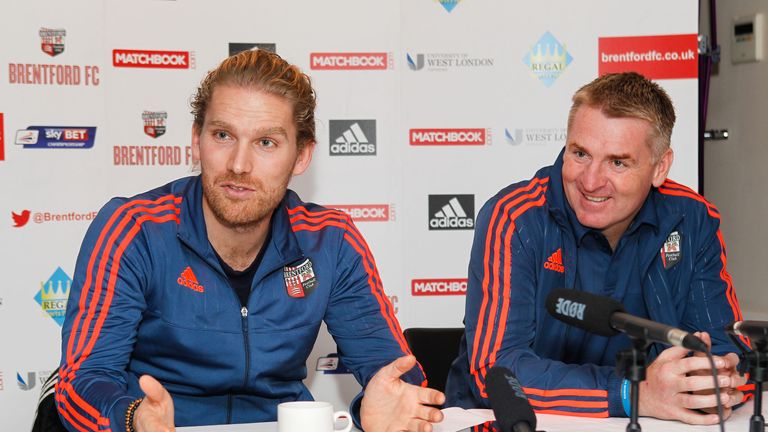 How are they doing this season?
Not too well lately. Although Midtjylland's Champions League run ended in an away-goals defeat to APOEL in August, they qualified for the Europa League group stage by seeing off Southampton.
The Danish Superliga season also began encouragingly and they topped the table with 27 points from their first 12 games. But they have started to stutter under new coach Jess Thorup since then.
Midtjylland actually limped over the line in their Europa League group, taking only one point from their final four games. In fact, they've won only one of their last nine in all competitions.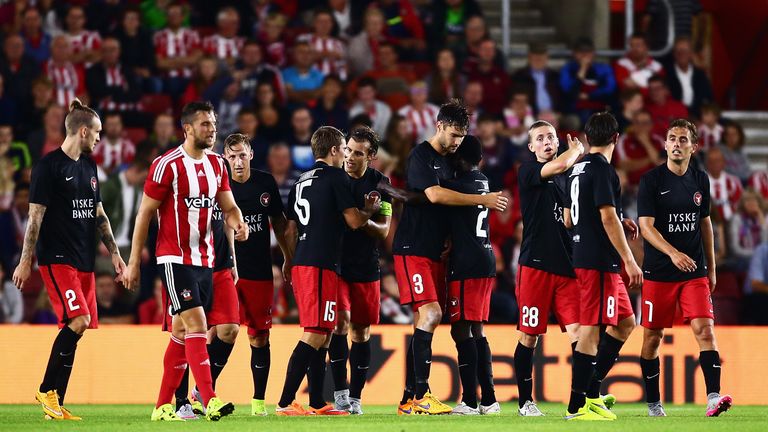 So what are their chances?
Manchester United, for all Van Gaal's issues at present, start as strong favourites for this tie with Sky Bet rating the Premier League side as odds-on favourites to win the first leg in Denmark.
But do not be too shocked if Midtjylland present a fresh problem or two. This is a club that will seek out an advantage anywhere they can find it.