Guus Hiddink 'envies' PSG strength but insists Chelsea still in Champions League race
By Gerard Brand
Last Updated: 17/02/16 11:35am
Guus Hiddink insists Chelsea are "still in the race" to reach the next stage of the Champions League, despite a first leg defeat to PSG.
Edinson Cavani's late strike on Tuesday night sealed a 2-1 win for the hosts in the last-16 encounter but Jon Obi Mikel cancelled out Zlatan Ibrahimovic's opener to give Chelsea a vital away goal.
"Of course, a defeat is never a good or nice feeling, but you have to consider that it is a two-legged game, and scoring away is always good," Hiddink said.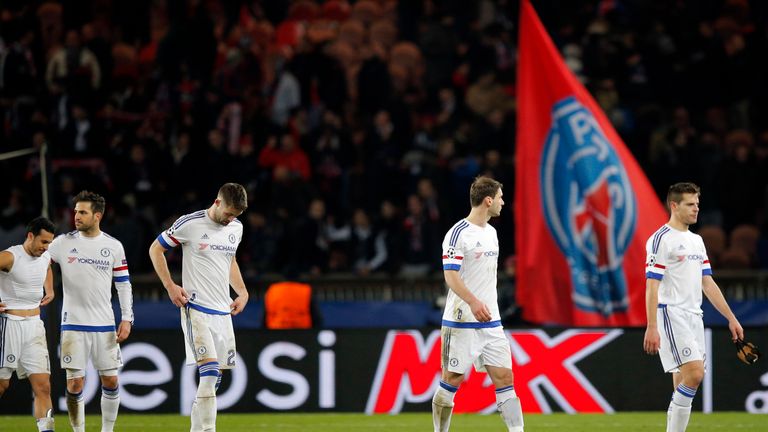 "We emphasise on that, and emphasise a very good tactical defensive organisation, but on top of that we had some danger also. We were not killing in the four or five counters that we had, I think we could have gone a little bit further than that. But losing 2-1, of course we are still in the race.
Cavani, a £55m record signing for the runaway Ligie 1 leaders, had started the game on the bench and Hiddink admitted he looked on with envy at the options at Laurent Blanc's disposal.
"I think bearing in mind we are playing a very strong team, you can see that this team what they can bring in the second half with substitutions, this is a very strong PSG with a good build in the total squad," Hiddink said.
"I envy a bit the bench of PSG.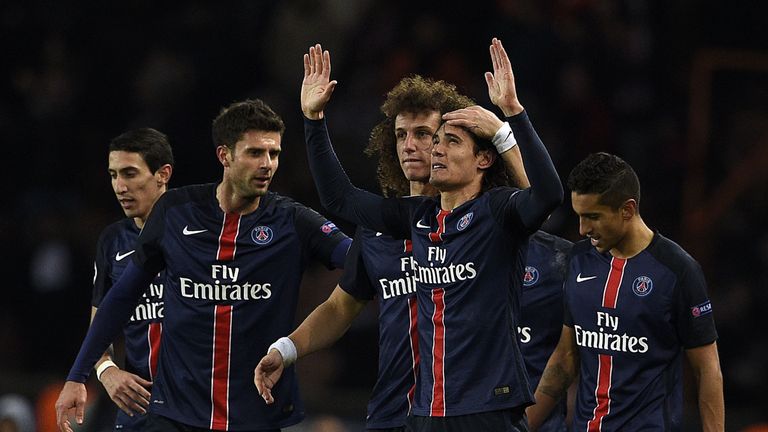 "The performance of our players tactically was good, but we could have been a little better in the four or five counters we made. I'm never happy with a loss, but it's not a dramatic loss. 
"The players did well (defensively), not just the four in defence. We also had a disciplined midfield, we had to reshuffle."
Eden Hazard started for the second match in a row - only his third start in six games after completing his first 90 minutes of 2016 against Newcastle on Saturday - before he was brought off for Oscar at the Parc des Princes.
And Hiddink said the Belgian, who chose the eve of the match to reveal it would be difficult to turn down a move to PSG, has some "growing" to do to return to his best.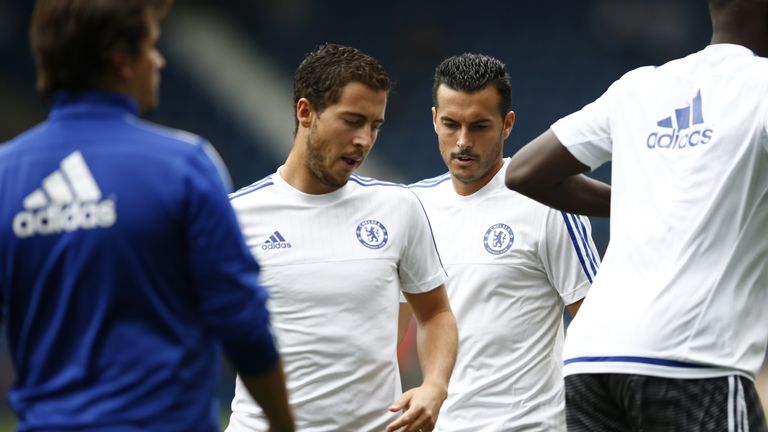 Hiddink said: "He had a threat forward and he had some good runs, but of course, this was a game with a high intensity. After 65, 70 minutes, it was enough for him.
"He has to grow and when he does, his shape will grow as well. Happily we also have Oscar for his position. He will be better and better."
John Terry missed the trip to Paris and may have to wait for his 700th Chelsea appearance as he is a doubt for Sunday's FA Cup fifth-round tie at home to Manchester City.
Hiddink will not rush the captain back.
"We'll see," he said. "We must be careful. We must not go into a situation where he will drop back into a longer period of injury."