Ian Holloway
Football Expert
Ollie's predictions: Brentford v Derby, Cardiff v Brighton, Preston v Sheffield Wednesday...
Last Updated: 20/02/16 9:37pm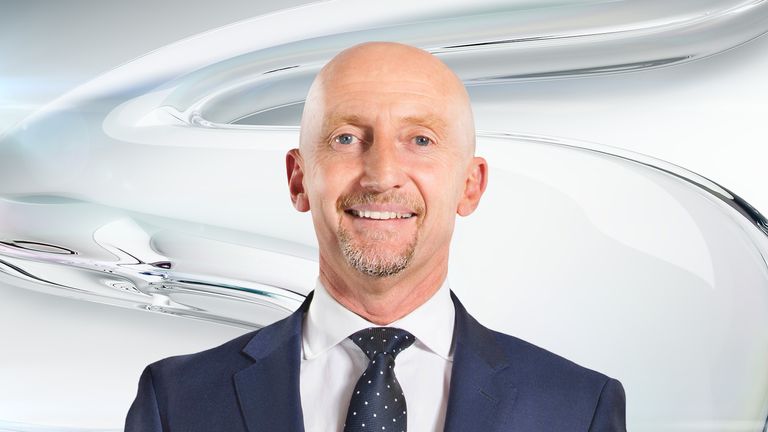 Sky Sports' Ian Holloway predicts the outcomes of the big games in the Football League, including Cardiff v Brighton, Brentford v Derby and Preston v Sheffield Wednesday.
Cardiff v Brighton - Sky Sports 1, Saturday 12.30pm 
I'm there for this one and I think it will be a draw because these are two good squads going quite well.
Cardiff are there or thereabouts, still with a chance of getting in the top six, but they have to start winning more games after drawing with MK Dons and Charlton.
Brighton will be in the top six at the end of the season and won't blow up. In Chris Hughton they have a manager who has won the division before so they have the experience. The teams with the advantage are the ones who have done it before.
OLLIE PREDICTS: 1-1 (Sky Bet odds 9/2)
Fulham v Charlton, Saturday 3pm
Fulham looked like world beaters against QPR then lost 3-0 to Blackburn in midweek. I can't get my head round that, the talent they have and how well they played on Saturday, then two days later they get absolutely whooped.
It's got to be the players, they played so well at the weekend but they have to get some consistency. They can't string performances together. It's really weird and they need to have a good look themselves and say, 'We should be better than this with the talent we have'.
Maybe they need a good start to a game and if they get that they keep their confidence, if they lose it then the game goes. But with the likes of Jamie O'Hara and Scott Parker you would think the group could be more consistent. They are good going forward, very exciting, but maybe they leave themselves a bit open. It's a puzzle for me.
What on earth is happening with Charlton as well? They are still in the relegation zone and they need to start winning. They will be better under Jose Riga but the unrest with the crowd wanting the owner out is not good. I can't even give them a goal this weekend!
OLLIE PREDICTS: 2-0 (Sky Bet odds 15/2)
Huddersfield v Wolves - Saturday, 3pm
Huddersfield got a fantastic result last week against Nottingham Forest, stopping their unbeaten run with a 2-0 win away from home.
Wolves are struggling a bit and need a win. I feel for Kenny Jackett because he needed the owner to stick around and stay motivated, but now they need a new buyer as quick as they can if Kenny is going to have a chance to take that massive club higher up the table.
It's a tough game to call and they might cancel each other out and it will be be a war of attrition.
OLLIE PREDICTS: 1-1 (Sky Bet odds 5/1)
MK Dons v Bristol City - Saturday, 3pm
I wouldn't mind going to this one, it could be a belter. Bristol got a fantastic result last weekend against Ipswich and then MK Dons won at Derby - that's the joy of the Championship.
But sometimes you get a good result away and then you get home and disappoint your fans because they become a bit more expectant. 
This is a vital game for both sides and I don't think a point is great for either of them. You want to keep cracking on; they could really make a move up the table if they win. I am sure the teams below will want a draw but I'm going for an away win.
The good news for MK Dons is that if my prediction is as badly wrong as last weekend they will probably win!
OLLIE PREDICTS: 1-2 (Sky Bet odds 17/2)
Preston v Sheffield Wednesday - Saturday, 3pm
Preston are having a fantastic season with 42 points and Sheffield Wednesday have been one of the surprises of the season - I can't separate them.
I know Blackpool fans won't like it but I quite like Preston, particularly with Simon Grayson in charge and my old mate Steve Thompson as assistant.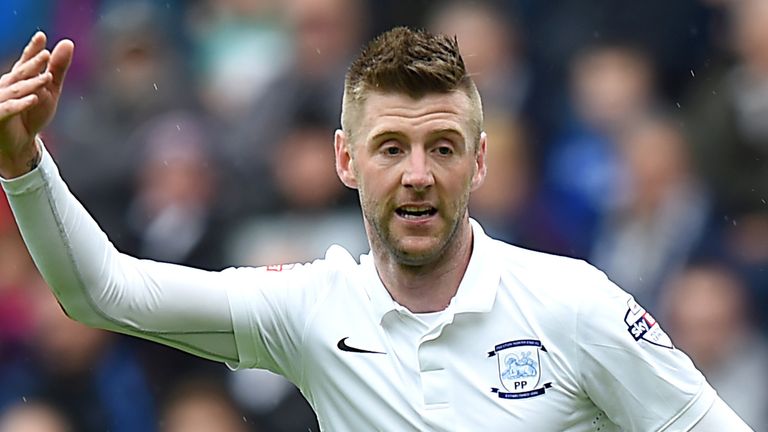 I have always liked Paul Gallagher, I tried to sign him three times but never got him. I have always admired his play, he can cut in from wide, get a goal, he gets a run of form where he sets things up and he has a mean free-kick in his locker. He scored last week and is probably confident.
Sheffield Wednesday have some beautiful players - Fernando Forestieri, Ross Wallace, Barry Bannan - and they have all sorts of stuff going on. I think they will keep going and make the play-offs.
OLLIE PREDICTS: 2-2 (Sky Bet odds 14/1)
Bolton v QPR, Saturday 3pm
I feel for Bolton and Neil Lennon. He's a born winner and he's had to put up with all this. I think he has handled himself with absolute dignity and they are improving.
I don't know what I'm going to get with QPR. I was really looking forward to last weekend but their back four capitulated against Fulham and they lost 3-1.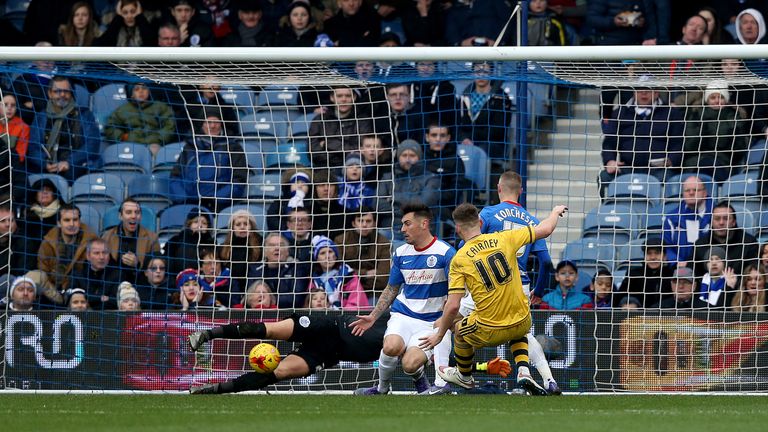 I don't know what I'm going to get with QPR. I was really looking forward to last weekend but their back four capitulated against Fulham.
Ian Holloway
I don't see either side keeping a clean sheet. It will be easier for QPR on the road rather than in front of the home crowd - they were very quiet the other day, you could have heard a pin drop. The Fulham supporters were singing, 'Is it a library?', but they're not exactly noisy are they? They had to get handed out those clappers to get going, so that's a bit rich coming from them!
OLLIE PREDICTS: 1-1 (Sky Bet odds 9/2)
Brentford v Derby, Saturday 3pm
Where do you start with Derby? My advice to the chairman is: don't go in the dressing room and have a go at the players. They haven't won since that. It was a draw at home to Reading, is that such a bad result?
Brentford don't look the same this season. They have lost their midfield security after selling Toumani Diagouraga. This time last year they had Jonathan Douglas and Diagouraga and now they have Josh McEachran from Chelsea and he doesn't provide the same protection. They have started to leak goals, which is not good.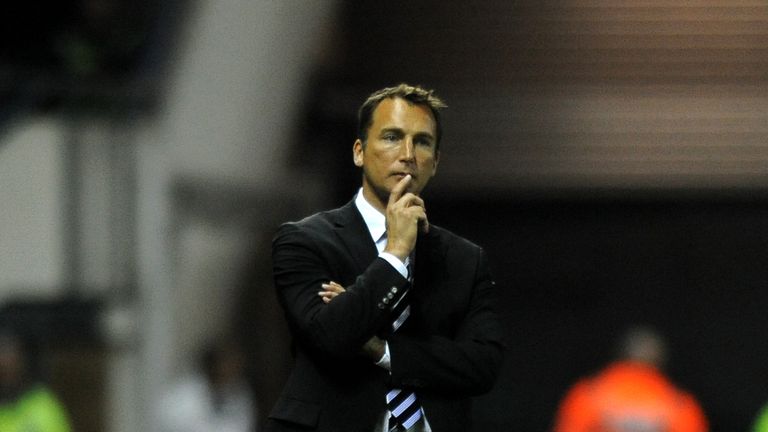 Surely Derby have to pick up now? Are they going to capitulate? They have to find the spirit. I am sick of players blaming managers - they have to find the spirit within the group and use decisions and goals that go against you to make you stronger. I don't see them doing that, so the jury is out on them.
They have to start winning now but it's a very tough fixture for them. I just can't see Derby getting anything.
OLLIE PREDICTS: 2-1 (Sky Bet odds 9/1)
Burnley v Rotherham, Saturday 3pm
Even with Neil Warnock in charge I can't see Rotherham halting Burnley's charge towards promotion. He will have them well organised but it's a tough game.
Lloyd Dyer is a fantastic signing for Burnley. He might even guarantee them promotion. He is so enthusiastic, so quick and works so hard. I have always liked him and he's a typical Burnley player who will work his socks off, do what the team needs and never give up. That's what I like about Burnley, they never give up.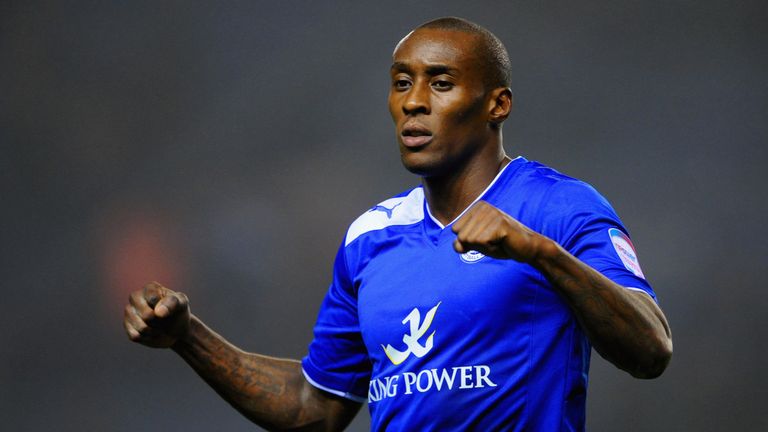 If Burnley were a boxer and you hit them you'd think you'd caught them with your best shot and they'd just shake it off and keep going. They have a tough chin, whereas Derby's chin at the minute looks like it is made out of glass.
Neil Warnock will make a difference at Rotherham even though I didn't agree with getting rid of Neil Redfearn - what chance did he have of turning things around in such a short amount of time?
Warnock has the experience, is he retired or not though? He's having more comebacks than Muhammad Ali!
OLLIE PREDICTS: 1-0 (Sky Bet odds 5/1)
Walsall v Wigan - Saturday, 3pm
Walsall third, Wigan fourth, two points behind. It doesn't get much tighter. Everybody is waiting for Burton to blow up but I can't see it and Gillingham keep going as well.
It's a big game for Sean O'Driscoll and I am not sure they will be separated. Walsall play some lovely stuff and will try to win on their own patch but I'm going for a draw with Tom Bradshaw to score the first goal.
He's one of my favourite 'lower league' players, a natural-born goalscorer and I am sure he won't be there for much longer.
OLLIE PREDICTS: 1-1 (Sky Bet odds 5/1)
Southend v Burton - Monday, 7.45pm
Burton have an amazing group of players and amazing organisation from the chairman, who keeps getting good managers and now one has come back. All I can do is praise the chairman, he doesn't interfere or go into the dressing room, he must support his manager because they keep having success, so well done to him. They have lost Abdenasser El Khayati but they keep going so well done to the players and Cloughy as well.
Phil Brown is going to have a problem here. Southend are having a great season after coming up through the play-offs - that was one of my favourite things, watching him and Gareth Ainsworth stand next to each other for the penalties, that was class from both of them.
They are just outside the play-offs in League One but Burton have something special going on. I don't think the bubble will burst.
OLLIE PREDICTS: 0-1 (Sky Bet odds 15/2)