Sepp Blatter 'nervous and expecting bad news' over football ban appeal
By Kaveh Solhekol, Sky Sports News HQ chief news reporter
Last Updated: 23/02/16 11:09am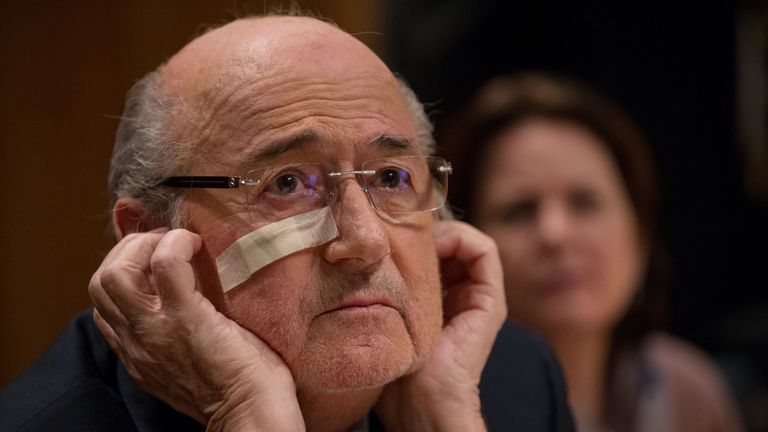 Sepp Blatter will learn the result of his appeal against an eight-year ban from football on Tuesday and he is "nervous and expecting bad news", according to a source close to the 79-year-old.
Blatter was banned along with former UEFA president Michel Platini, both for eight years, by FIFA's ethics committee last December.
Both men's appeals were heard by the FIFA appeals committee last week and, if they lose, they have each said they will take their cases to the Court of Arbitration for Sport (CAS).
Blatter and Platini were banned over a "disloyal payment" of £1.3m between them in 2011, made without a written FIFA contract.
Both men claim they had a verbal agreement for FIFA to pay Platini additional salary for his work as Blatter's presidential adviser from 1999-2002.
But FIFA ethics prosecutors have counter-appealed to seek life bans for both men.
Blatter's is also expected to publish a book - "Sepp Blatter: Mission Football" - about his lief within FIFA in the next few days. 
Published by Swiss company Werd & Weber, a preview read: "Despite the success, Blatter repeatedly had to put up with harsh reviews and prejudices.
"In this richly illustrated book, written by his spokesman, Thomas Renggli, Sepp Blatter tells how he learned to deal with the hostility."