Theodore Theodoridis in line to replace Gianni Infantino as UEFA general secretary
By Anton Toloui & Lyall Thomas
Last Updated: 01/03/16 5:28pm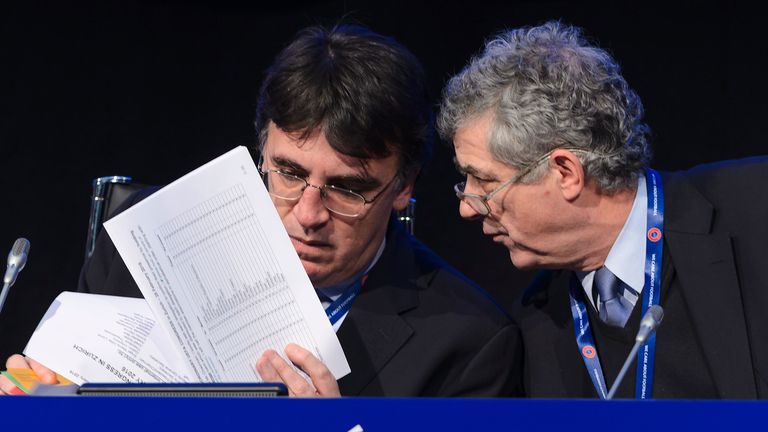 UEFA deputy-general secretary Theodore Theodoridis is in line to replace Gianni Infantino within European football's governing body.
After Infantino was voted the new FIFA president in Zurich on Friday, UEFA confirmed its executive committee will discuss appointing a new general secretary on March 4.
UEFA is looking for a new boss after Michel Platini's eight-year ban from football was upheld following an appeal, but reduced to six years.
Theodoridis, who has been with UEFA since 2008 and previously worked for the Greek FA, is considered the favourite to suceed Infantino - but his selection may be controversial.
His father, Savvas, is a vice-president at Olympiakos, whose president, Evangelos Marinakis, was investigated over match-fixing allegations by Greek public prosecutors but was not formally charged.