Football Commentator & Columnist
Martin Tyler's stats: Youngest Premier League squads and players to score twice on debut
Last Updated: 02/03/16 10:28pm
Who has the youngest Premier League squad this season and how many times have Spurs been above Arsenal heading into the north London derby?
Sky Sports commentator Martin Tyler has been busy looking into your questions and has come up with the answers.
Scroll down the page to see them and don't forget to have a go at this week's Tyler's Teaser!
How to send your questions to Martin:
1: Email your posers to skysportsclub@bskyb.com
2. Tweet @SkyFootball using the hashtag #TylersTeasers
Martin's starting stats
I was at Manchester United versus Arsenal on Sunday to see Marcus Rashford score with his first Premier League shot and his first Premier League header.
Old Trafford had only seen 20 league goals in 12 games before Sunday - 15 for and five against - so I was lucky to witness the most goals in a game there this season.
Danny Welbeck and Mesut Ozil became the sixth and seventh away goalscorers this season at Old Trafford after Christian Benteke, Cameron Jerome, Alex Tettey, Gylfi Sigurdsson and Charlie Austin.
Arsenal scored two at Old Trafford in the Premier League for only the second time - the other was that famous 8-2 defeat in 2011.
Ozil got his 18th Premier League assist meaning he is only two behind Thierry Henry's record for a season.
Theo Walcott played in his 250th career league appearance. At the other end of the scale were Premier League debuts for Rashford, Timothy Fosu-Mensah and James Weir - which makes it 33 players used by Manchester United in the league this season.
Young at heart
What is the average age of Tottenham's Premier League squad and is it the youngest in the top flight? Mark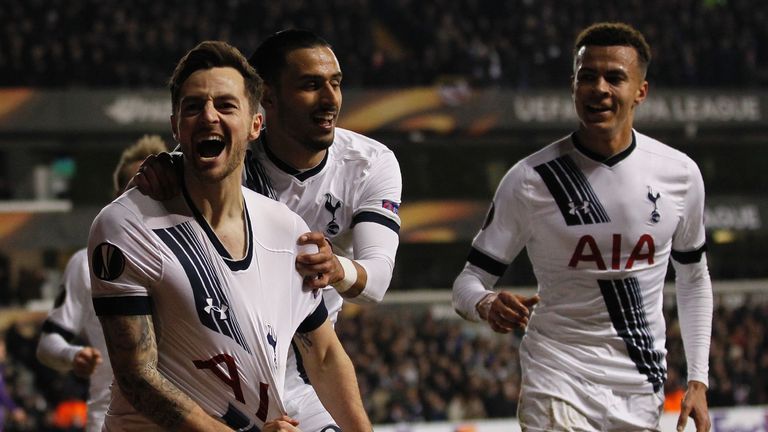 MARTIN SAYS: Mauricio Pochettino has received great plaudits for giving youth a chance at White Hart Lane this season.
And with good reason given that the average age of Spurs' league squad this campaign is just 24 years and 295 days, making them the youngest in the top flight.
Second in the list are Liverpool, with an average squad age of 25 years and 267 days, slightly younger than Newcastle United's (25 years and 364 days).
Completing the top five are Manchester United, with an average squad age of 26 years and 57 days - and that could drop if a few of their youngsters start a few more games - and Southampton, whose squad's average age is just 26 years and 287 days.
Meanwhile, at the other end of the spectrum, West Bromwich Albion's squad has the oldest average age in the Premier League this season at 29 years and 236 days, ahead of Manchester City's (28 years and 233 days).
Youngest average age of Premier League squads this season
| | | |
| --- | --- | --- |
| Team | Age | Days |
| Tottenham | 24 | 295 |
| Liverpool | 25 | 267 |
| Newcastle | 25 | 364 |
| Man Utd | 26 | 57 |
| Southampton | 26 | 287 |
* This takes into account starting line-ups only and players who have appeared in at least six Premier League games
Stuttering title defences
Chelsea won back-to-back games for the first time this season. What is the longest time it has taken the reigning Premier League champions to do that? Simon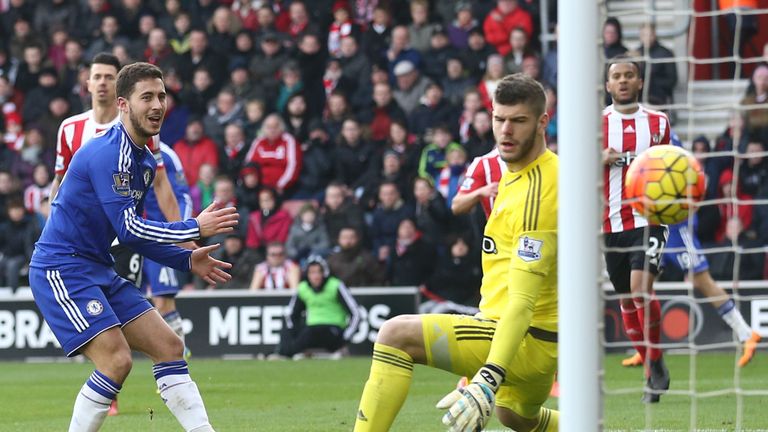 MARTIN SAYS: Yes, incredibly it has taken the champions until their 26th and 27th matches of this campaign to record successive Premier League wins: 5-1 over Newcastle United at Stamford Bridge, followed by Saturday's 2-1 victory at Southampton. They then followed it up by beating Norwich on Tuesday night.
However, the record is actually held by Leeds United who had to wait until their 31st and 32nd games of the inaugural Premier League season in 1992/93 to register consecutive victories over Ipswich Town and Manchester City.
In fact, Howard Wilkinson's side finished 17th that campaign, just two points from safety, in what was a disastrous title defence by Leeds.
The current title holders are second on this list, with Blackburn Rovers third after taking until games 20 and 21 before managing two league victories in a row, a year after winning the Premier League for the first time in 1995.
Elsewhere, Arsenal had to wait until the 10th and 11th fixtures of the 1998/99 season to win back-to-back Premier League encounters, although Arsene Wenger's side ended up just a point behind eventual champions Manchester United come the end of that campaign.
Completing this top five are United, who did not register two straight Premier League wins until matches nine and 10 of the 2013/14 season, David Moyes' debut campaign at Old Trafford.
Rashford at the double
Is Manchester United striker Marcus Rashford the youngest-ever player to score two goals on his Premier League debut? Mike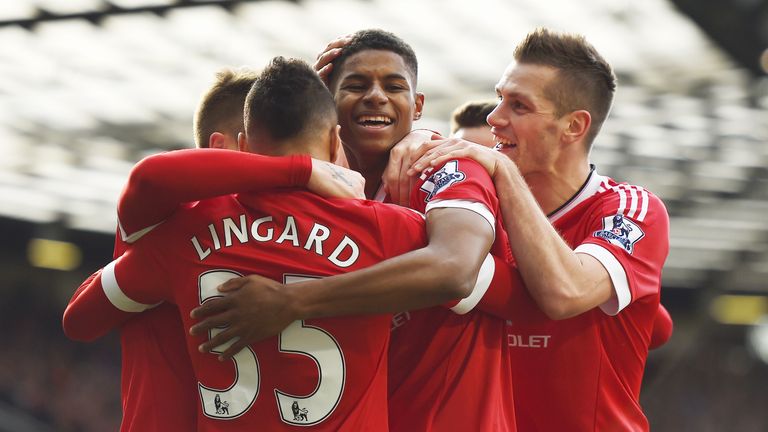 MARTIN SAYS: Yes, Marcus Rashford's double against Arsenal on Sunday now makes him the youngest player to score twice on his full Premier League debut at the age of just 18 years and 120 days.
Rashford has overtaken the previous record held by another United player, James Wilson, who at the age of age of 18 years and 157 days netted two goals in a 3-1 win against Hull City on his Premier League bow in May 2014.
There are two other teenagers, Robbie Keane and Kevin Nolan, who have also scored twice on their full Premier League debuts. The former achieved his feat while playing for Coventry City against Derby County in August 1999 at the age of 19 years and 44 days.
Meanwhile, the latter recorded his double on his Bolton Wanderers debut in a game against Leicester City in August 2001, when aged 19 years and 55 days.
However, the youngest player ever to score a Premier League double was Liverpool striker Michael Owen, who netted twice in a 3-2 home defeat to Southampton in February 1998, aged 18 years and 55 days. Later that week he became the youngest England debutant of the 20th Century against Chile and the following Saturday scored his first Premier League hat-trick - and he remains the youngest Premier League hat-trick scorer! 
Teenagers to have scored two goals on their full Premier League debuts
| | | | | |
| --- | --- | --- | --- | --- |
| Date | Name | Club | Opponent | Age |
| 28/02/2016 | Marcus Rashford | Man Utd | Arsenal | 18y 120d |
| 06/05/2014 | James Wilson | Man Utd | Hull City | 18y 157d |
| 21/08/1999 | Robbie Keane | Coventry City | Derby County | 19y 44d |
| 18/08/2001 | Kevin Nolan | Bolton Wanderers | Leicester City | 19y 55d |
Spurs' capital gains
Have Tottenham ever gone into a north London derby after New Year's Day ahead of Arsenal in the table? Craig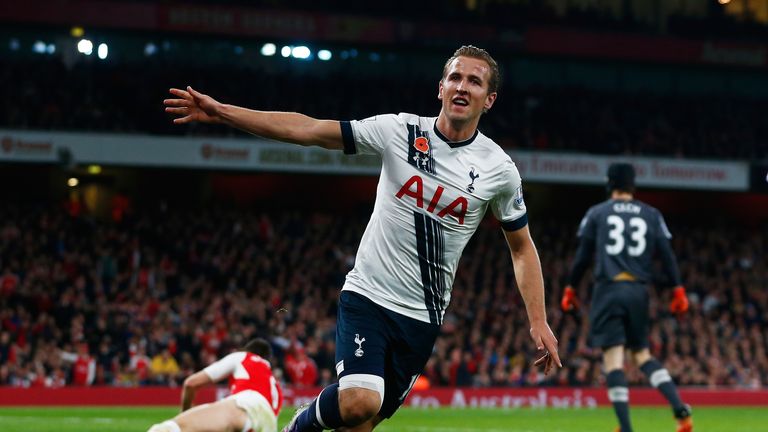 MARTIN SAYS: Spurs head into Saturday's home game with Arsenal ahead of their city rivals, a scenario which has happened on five previous occasions in the Premier League.
The first time it occurred, in the 1994/95 season, it actually happened twice in the second half of that campaign. On the first occasion in January 1995, Gerry Francis' team went into the north London derby five points clear of the Gunners and they had extended that lead to 10 points by the time the two rivals met again at Highbury on April 29. Spurs finished in seventh - five places above Arsenal.
In April 2006, Martin Jol's side occupied the fourth and final Champions League berth prior to a trip to fifth-placed Arsenal, who at the time were four points adrift of Spurs.
The match ended in a 1-1 draw, but Wenger's men went on to pip Tottenham to the final place in Europe's premier club competition by just two points come May.
Harry Redknapp's Tottenham, third at the time, enjoyed a healthy 10-point cushion over fifth-placed Arsenal going into the north London derby in February 2012.
However, a comprehensive 5-2 defeat at the Emirates helped provide the momentum for Arsenal to end that campaign in third position.
Spurs did manage to finish fourth in the table, although they missed out on a place in the Champions League after Chelsea won the trophy against Bayern Munich (and I well remember commentating on that day).
Finally, the following season Andre Villas-Boas' team were four points clear of the Gunners heading into March's derby at White Hart Lane, with the hosts claiming a memorable 2-1 victory to further extend their lead.
However, despite that seven-point advantage, Arsenal again managed to overtake Tottenham in the closing stages of the season to claim fourth position by a single point, and with it a place in the Champions League.
When Spurs were ahead of Arsenal heading into a derby after Jan 1st
| | | | | | | | | | | |
| --- | --- | --- | --- | --- | --- | --- | --- | --- | --- | --- |
| Date | Team | Opponent | For | Against | Venue | Result | Season | Tottenham position at start of day | Arsenal position at start of day | Points clear ahead of fixture |
| 02-Jan-95 | Spurs | Arsenal | 1 | 0 | H | W | 1995 | 6 | 13 | 5 |
| 29-Apr-95 | Spurs | Arsenal | 1 | 1 | A | D | 1995 | 7 | 10 | 10 |
| 22-Apr-06 | Spurs | Arsenal | 1 | 1 | A | D | 2006 | 4 | 5 | 4 |
| 26-Feb-12 | Spurs | Arsenal | 2 | 5 | A | L | 2012 | 3 | 5 | 10 |
| 03-Mar-13 | Spurs | Arsenal | 2 | 1 | H | W | 2013 | 4 | 5 | 4 |