With the PFA Awards ceremony on Sunday evening, we asked the Soccer Saturday pundits which players they think deserve to scoop the top awards.
Leicester stars Jamie Vardy and Riyad Mahrez currently head Sky Bet's odds for the PFA Player of the Year award, while Tottenham's Dele Alli is the clear favourite to win the Young Player prize.
But who are our panel backing for the two awards?
PFA Player of the Year
Charlie Nicholas says: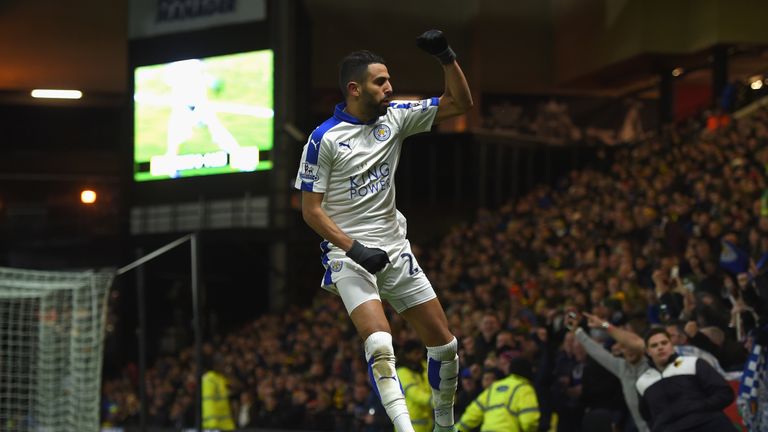 For me it's Riyad Mahrez very closely followed by Dimitri Payet.
Jamie Vardy would of course be in the frame but if I'm looking at which players the teams miss the most, it is those two. West Ham had to go defensive without Payet and Leicester fans would have been fearing the worst when they saw Mahrez pull up on Saturday.
Players that can do what he did at Watford have to be truly recognised. It's not because they are 'little Leicester' either, he's simply been amazing. For £350k, he's been breathtaking.
Charlie's verdict: Riyad Mahrez - Leicester 
Phil Thompson says: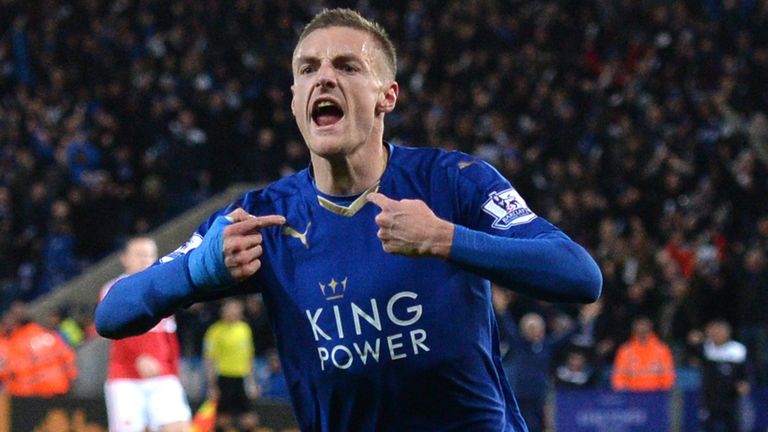 I always try to look beyond just the recent form and for me it's always the Leicester players that come to the fore, which has to be Jamie Vardy and Riyad Mahrez, and even N'Golo Kante.
Mesut Ozil has had a great season but looks tired and Harry Kane has been great but started quietly, while Dimitri Payet has to be on the shortlist as well.
For me, I would go for Vardy. The whole of the Leicester team rebound off his enthusiasm and he's your ultimate team player, seldom misses a game, with Payet and Mahrez joint-second. Who would have thought?
Thommo's verdict: Jamie Vardy - Leicester 
Paul Merson says:
I've got to go with Riyad Mahrez. The lad has been simply magnificent. He makes the difference in games and to score as many as he does from the wing is incredible. Jamie Vardy and Harry Kane have scored the goals but Mahrez does it all.
The problem with the timing is it's tempting go for whoever was the flavour of the month, and Mahrez would certainly be that after his winner against Watford, but he genuinely deserves it over the course of the season.
Merse's verdict: Riyad Mahrez - Leicester  
PFA Young Player of the Year
Charlie Nicholas says:
Dele Alli by a mile. I've never agreed with the age bracket, with 23-year-old players able to win it. I'd say they should have to have been 21 at the start of the season.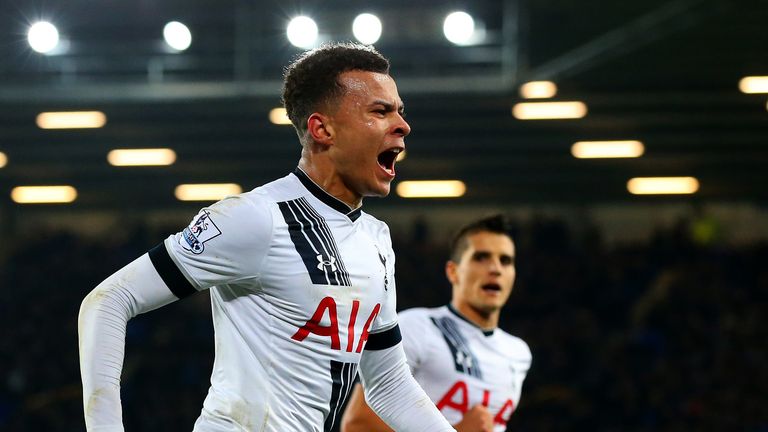 Regardless of that it's Alli by a mile. I'd be amazed if anybody else won it. Lukaku will be in the frame if you're talking 23 maximum and John Stones for the first six months of his season. However, Everton's league position plays a part, with Spurs in the title race and Alli also doing the business in Europe and for England.
Charlie's verdict: Dele Alli - Tottenham 
Phil Thompson says:
I'd probably have to go for Harry Kane. If you think of where Spurs are, pushing for the title for the first time in years, Kane has been the driving force behind that. I don't think Dele Alli would get the same space and time as Kane, who is a proper team player.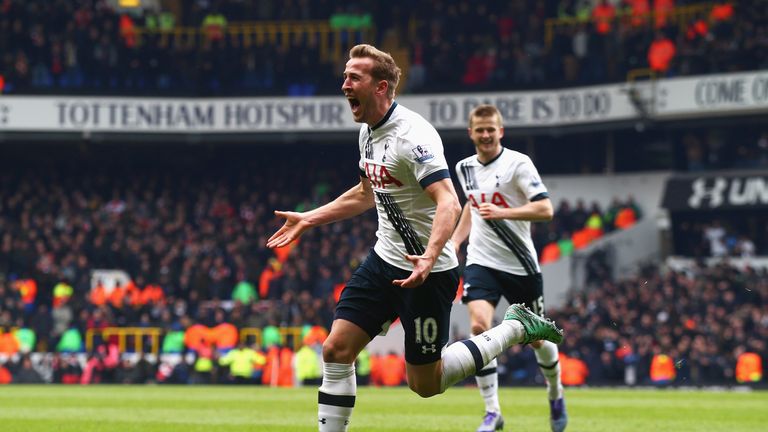 Romelu Lukaku also has a good claim but Spurs' success is testament to how important Kane is. He's like Vardy in being a proper team player, always willing to sacrifice himself for the greater cause.
Thommo's verdict - Harry Kane - Tottenham 
Matt Le Tissier says: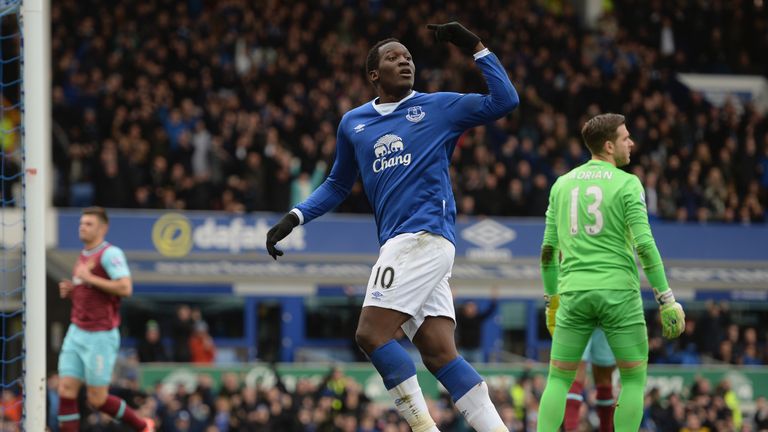 I initially went with Romelu Lukaku as he's been scoring goals for a side that are sat in the bottom half of the Premier League. He obviously cost a lot of money but I'd say he's justified that price tag given the amounts flying around these days.
However, those goals have dried up somewhat now and I'm now siding with the favourite Dele Alli to win the award. He's attracted all the headlines and rightly so with an unbelievable season, topped off by nailing down a place at the Euros.
Le Tiss's verdict: Dele Alli - Tottenham
Paul Merson says:
This is an easy one, it just has to be Dele Alli. He's a seriously talented player and to make the step up from League 1 to the Premier League and then break into the Tottenham team so quickly, it's just incredible.
The boy has to go to the Euros and start for England. If Roy Hodgson wants his side to play adventurous and exciting football then he should play him. I'd have him and Ross Barkley in a three-man midfield.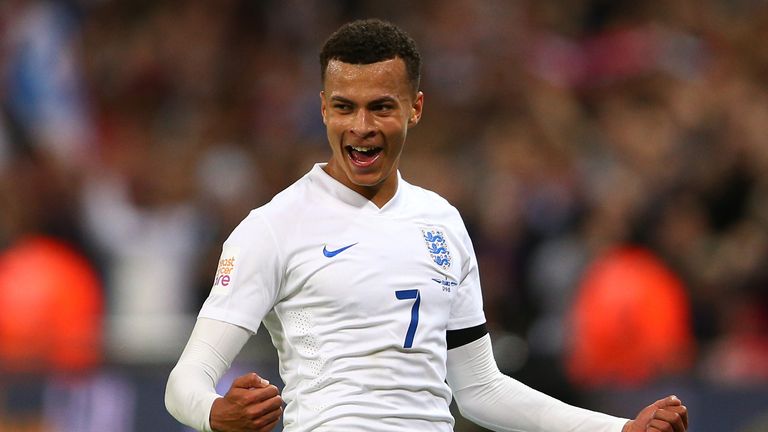 Romelu Lukaku is probably his main competition. It's easy to forget how young he is because of how long he's been scoring Premier League goals for and if he gets the Golden Boot it will be hard to say he doesn't deserve the award. 
Merse's verdict: Dele Alli - Tottenham 
Who do you think deserves to be be Player of the Year and Young Player of the Year? Leave a comment below if you're reading on skysports.com or tweet us @SkyFootball