Brazil coach Dunga says he would rather see Neymar compete for his country at the Rio Olympic Games this summer than play in the Copa America.
Dunga is in Spain this week to talk to the 24-year-old Barcelona forward to decide in which tournaments hewill play, with officials from the Brazilian football confederation saying a decision will only be made after an agreement is reached among all parties.
Brazil have never won gold at the Olympics, with Neymar competing in 2012 in London where his side finished runners-up to Mexico.
There is a decision to be made this summer as the Games in August come after the centennial Copa America, which is being held in the United States in June.
"If I have to choose between Copa America and the Olympics, I prefer to see him [Neymar] in the Olympics," Dunga told Brazilian TV channel Esporte Interativo.
"It's hard to choose, but I think, given the importance of trying to win the only medal that Brazil does not have, the fact that we are playing at home. We need to talk to Barcelona, the team, Neymar, to see what is best for all three."
Neymar has said he wants to play in both competitions, but Barcelona will likely ask him to participate in only one.
"It will be up to them to decide what to do," Gilmar Rinaldi, the confederation official overseeing the Brazilian national team, said. "We will talk to the player and to Barcelona coach Luis Enrique to see what they have in mind."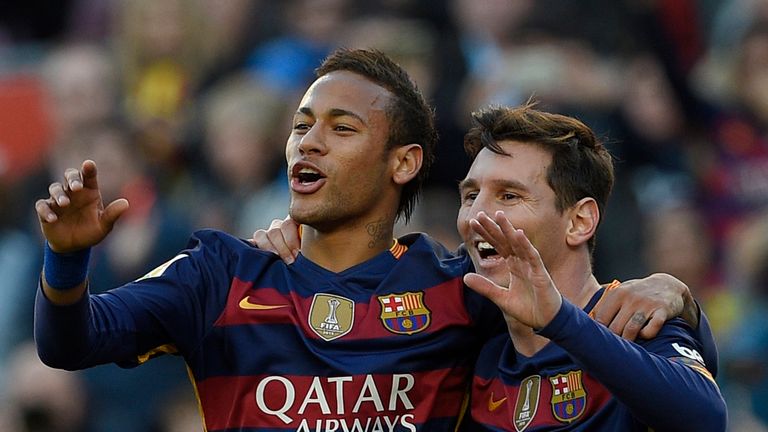 Barcelona are not obliged to release players for the Olympics, where only three players above the age of 23 can play in each squad.
Neymar's team-mate Lionel Messi has already said he will play for Argentina at the Copa America, not the Olympics, where he won a gold medal at the 2008 Games in Beijing.