Ian Holloway
Football Expert
Ollie's predictions: Middlesbrough and Derby both to slip up
Last Updated: 12/03/16 4:08pm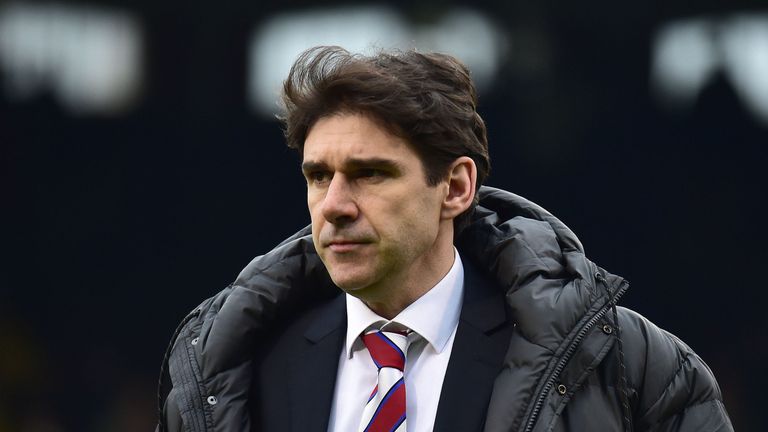 Ian Holloway previews the Football League action and predicts further stutters for promotion chasing Middlesbrough and Derby.
Wolves v Birmingham, Sunday 1.15pm, Sky Sports 1
This will be a high scoring affair and I don't want to upset anybody as I'm going to the game. I better go for a 2-2 draw. Molineux is like my second home this season - I've got my braces caught on their front door!
I can't wait for it. These two can beat anybody on their day. I think Kenny Jackett is doing a great job at Wolves as the owner has put him under pressure by wanting to sell.
When a club wants a new owner it starts to cut its cloth and there's no positive driving force at the top. Although, I don't blame the owner for wanting to sell. He's spent a fortune, transformed the club but still gets moaned at after the team draws a game.
You don't ever hear Kenny complaining but I feel for him at the minute.
When you don't have the drive and initiative at the top, you're just treading water. Normally the manager gets the blame but it isn't Kenny's fault, nor the chief executive. The club is stable and have plenty of points on the board.
He's done a brilliant job with Wolves full-back Matt Doherty, who is developing into a fine player. Kenny was one of the best full-backs I've seen play - how lucky are those players to have someone as good as him teaching them! Doherty looks good for a goal.
OLLIE PREDICTS: 2-2 (Sky Bet odds 18/1)
Charlton v Middlesbrough, Sunday 3.30pm, Sky Sports 1
This is my joker in the pack this weekend. I think Charlton are enjoying a little resurgence and this won't be an easy game for Middlesbrough. Charlton have plenty of talent in their squad but what has restricted them is their inability to keep out the goals at the other end. Middlesbrough don't score many goals on the road (seventh highest in the league) and their confidence won't be at its highest for this trip. 
Jordan Rhodes needs time to settle in at Boro. It's difficult when you move to a team at the top - you're there to be shot at. He deserved his move and he just needs time to settle himself and his family down. He's a good kid - Middlesbrough have got themselves a good player. His goals won't dry up for too long as he's that good. 
No matter how many games a team has won, it's so hard to win games in the Championship. Charlton may just be able to nick a point here.
OLLIE PREDICTS: 1-1 (Sky Bet odds 5/1)
QPR v Brentford, Saturday 3.00pm
QPR are 16 games without a win in a London derby. Wow. It could be because there's been a lack of connection between the club and the supporters. They've had far too many players just happy to pick their money up and not buying into what it means to play for QPR. However, the club is turning a corner.
Clint Hill is back in the team now and despite being 37, he's a fantastic player. He's always been a winner. Wherever he's asked to play, he does a job.
He fights and goes about things the right way. That's what you need. They don't make them like that anymore. We've got to get back to creating more players like him. It's vital to have players like that, especially in a derby match. Some players are energizers and some are energy sappers. You have to get the right balance. He doesn't get many, but I can see him scoring the winner here from a corner.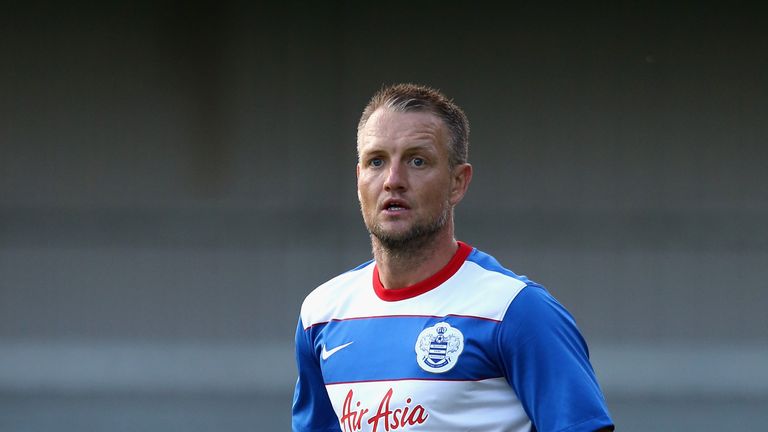 OLLIE PREDICTS: 2-1 (Sky Bet odds 15/2)
Rotherham v Derby, Saturday 3.00pm
Neil Warnock's gone to Rotherham and changed the mentality of his players. That comes from experience of what he's seen in his career.
Derby are finding out that you can't just buy success, you've got to build a spirit. It has to be all about team ethic and that's very difficult to generate when you change your manager. Paul Clement wasn't given enough time. It all stems from the huge expectation at the club. The load you carry in the Championship is tough enough because the competition is so tough.
Can Derby win when they need to? That's when you find out about the character in your team. To be anyone that gets success you have to be bursting with character - I'm not sure Derby are. 
Can Rotherham make it four wins on the spin? Yes.
OLLIE PREDICTS: 1-0 (Sky Bet odds 15/2)
Cardiff v Ipswich, Saturday 3.00pm
I've thrown a coin in the air and it's come down on Cardiff. This is a very tough game to predict and is the trickiest on the coupon.
Cardiff just get the vote as they've lost just one of their last 14 games at home. It's a tough place to go but Mick McCarthy's men are experts at bursting bubbles on the road.   
OLLIE PREDICTS: 2-1 (Sky Bet odds 15/2)
Hull v MK Dons, Saturday 3.00pm
Hull have only scored one goal in six games but that doesn't worry me as they created plenty of opportunities against Birmingham last weekend. Gary Rowett's men stole that game. The performances are still high but Hull aren't getting the rub of the green in front of goal. I think it'll all come good here against MK, who may struggle to live with Steve Bruce's men if they get an early goal. You can guarantee Hull will be there and thereabouts the top two on the final day of the season.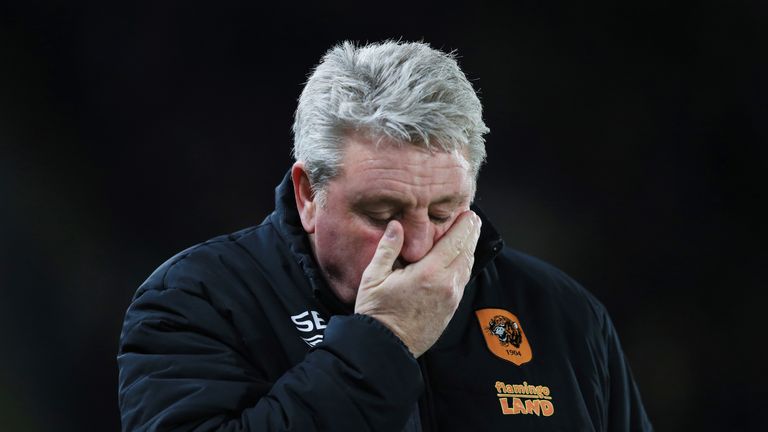 OLLIE PREDICTS: 3-1 (Sky Bet odds 12/1)
Fulham v Bristol City, Saturday 3.00pm
I'm fed up with talking about the talent Fulham have got. They just can't keep clean sheets - they've kept just one in their last 26 matches in all competitions.
Bristol City are the exact opposite, they can't score and it's a problem they'll need to address in the summer. However, they should be able to break down Fulham, who may struggle at home in the relegation run-in due to their expectant crowd. It will be a massive failure if they fall down into League One - it's unthinkable when you consider how strong they were a few years ago. That can happen though when you suffer relegation, as Aston Villa may find out next season. Do I fancy them to go down? Probably not due to their talent, but anything can happen in the final few games. 
OLLIE PREDICTS: 1-1 (Sky Bet odds 5/1)
Huddersfield v Burnley, Saturday 3.00pm
Burnley have characters in their dressing room who are winners. If I was at QPR, I would have kept Joey Barton - he looks a new man under Sean Dyche's guidance. Keeping Dyche in the summer was one of the signings of the season. They could have easily sacked him for getting relegated, but it's not about that. They've kept the club stable, recruited well and they're seeing the benefits.
Burnley make very few mistakes at the back and always put their opponents under pressure with the ball by getting crosses into the box. I watched them closely in their win at Blackburn and their overall shape was excellent. They know how to mix it. When to be pretty and when to play ugly. Away win.
OLLIE PREDICTS: 1-2 (Sky Bet odds 13/2) 
Swindon v Millwall, League One, Saturday 3.00pm
Millwall have been absolutely brilliant. They've thrown the talented young kids in the team and the fans are right behind them. It's terrific what Neil Harris is doing there. That's exactly what they needed.  Well done to everyone - I think the club could flourish now.
Swindon are picking up and their manager, Luke Williams, just got a five-year contract. Congratulations to him - he's done ever so well, but Millwall are flying. 
OLLIE PREDICTS: 0-2 (Sky Bet odds 11/1)
Bristol Rovers v Mansfield, League Two, Saturday 3.00pm
Everyone associated with Bristol Rovers are buzzing. The teams above them need to watch out as they're on the march for automatic promotion. They've got goals in their team and the energy is perfect. Two years ago, it was flat as a pancake, but it's a brilliant place to be now. 
OLLIE PREDICTS: 3-1 (Sky Bet odds 9/1)