Merson's predictions: Chelsea to lose in FA Cup, Leicester and Tottenham to win in Premier League
Last Updated: 12/03/16 11:38am
The Premier League and FA Cup share the stage this weekend, with a number of big games across both competitions.
Sky Sports' Paul Merson looks ahead to the five fixtures in the league and the four FA Cup quarter-finals, with Reading up first against Crystal Palace on Friday night.
Chelsea, Arsenal and Manchester United are all in action too with a Wembley semi-final the prize, while in the Premier League Tottenham and Leicester look to keep their foot down as the title race enters the home stretch.
Merson's last predictions
| Result | Merse's prediction |
| --- | --- |
| Watford 0-1 Leicester | 1-1 |
| Tottenham 2-2 Arsenal | 1-1 |
| Chelsea 1-1 Stoke City | 1-2 |
| Everton 2-3 West Ham | 2-1 |
| Man City 4-0 Aston Villa | 4-0 |
| Newcastle 1-3 Bournemouth | 2-1 |
| Southampton 1-1 Sunderland | 2-1 |
| Swansea 1-0 Norwich | 1-1 |
| Crystal Palace 1-2 Liverpool | 1-2 |
| West Brom 1-0 Man Utd | 1-2 |
Merse correctly guessed Man City's 4-0 win over Aston Villa last weekend and Liverpool's 2-1 triumph at Crystal Palace, while he also tipped a draw in the north London derby.
Scroll on to see who he is tipping this week, starting with the Premier League games...
Norwich v Man City - 12.45pm, Saturday, Sky Sports 1 HD
You might as well start with a zero because Norwich can't score a goal at the moment. That is their Achilles heel. It's not as though they haven't looked like finding the net because they create the chances, but they just can't finish.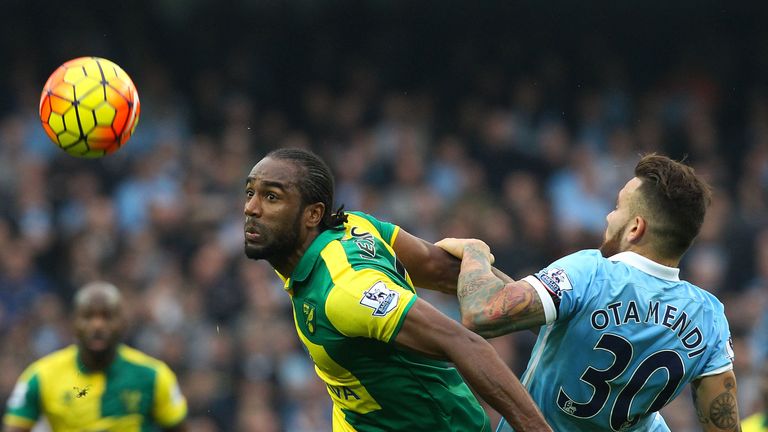 As for Man City, people are saying they should be looking over their shoulder at West Ham, but I think it's Arsenal who should be worried. They have tough away games to come, including one at the Etihad, and they better be careful they don't get leapfrogged.
City could actually be the danger to Leicester now at the top of the table. Looking at Tottenham and Arsenal's fixtures, I think City are the only ones that can catch them, and they should pick up another win this weekend.
PAUL PREDICTS: 0-3 (Sky Bet, 10/1)
Bournemouth v Swansea - 3pm, Saturday
These two teams have had dream weeks, and whoever wins this game can get their flip-flops out. They are both probably safe now, but another win and they can go off to that Madonna song.
Swansea have gone really well recently, but Bournemouth should have enough at home to get the win. They have a go at the Vitality Stadium and Swansea have had to work very hard over the last few weeks to earn their results.
PAUL PREDICTS: 2-1 (Sky Bet, 8/1)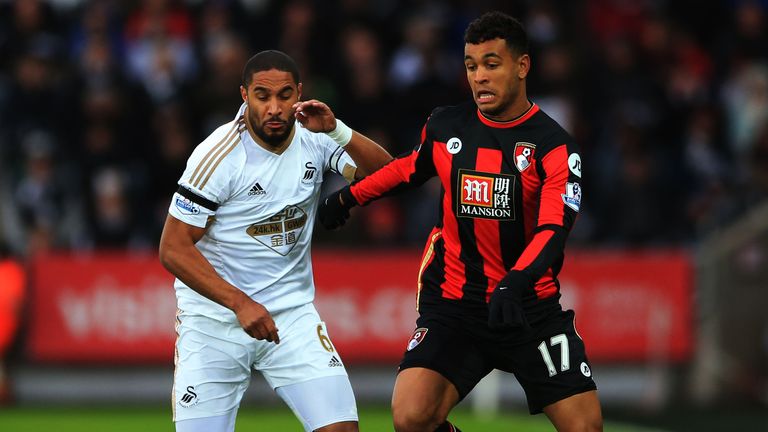 Stoke v Southampton - 3pm, Saturday
I don't go against Stoke at home. I know they lost to Everton, but it's very rare that happens. Southampton are in and out at the moment, and got away with a late equaliser against Sunderland.
Without Jose Fonte in defence for the away side after his red card last week, I can't see anything other than Stoke picking up three points.
PAUL PREDICTS: 2-1 (Sky Bet, 9/1)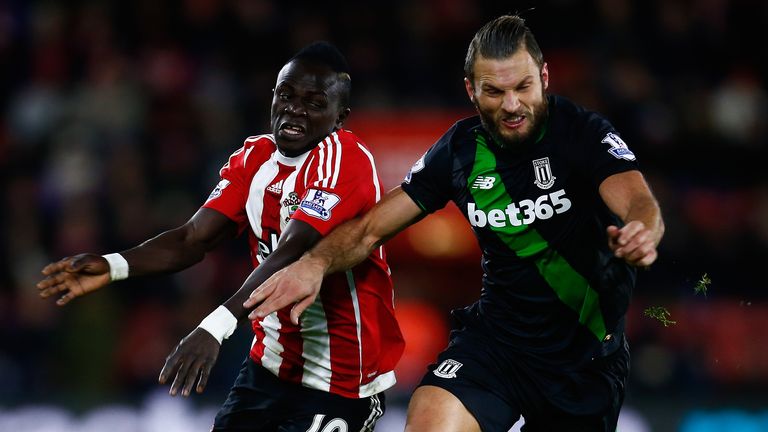 Aston Villa v Tottenham - 4pm, Sunday
Spurs were on the end of a good hiding against Borussia Dortmund and I found it strange because you get so far in the competition and then make seven changes. It's a shame for the fans who travelled over to Germany, but it was the same when Stoke went to Valencia a few years ago.
If that was the plan, you could say Spurs would have been better off beating Crystal Palace in the FA Cup and dropping the Europa League.
As for this game against Villa, it's must-win for Tottenham. There is no messing about now because draws are not good enough and if it's level in the last 15 minutes of matches, they have to go all out.
I think they'll beat Villa by three goals, though. There's not one Villa player that would get in the Tottenham team at the moment.
PAUL PREDICTS: 0-3 (Sky Bet, 17/2)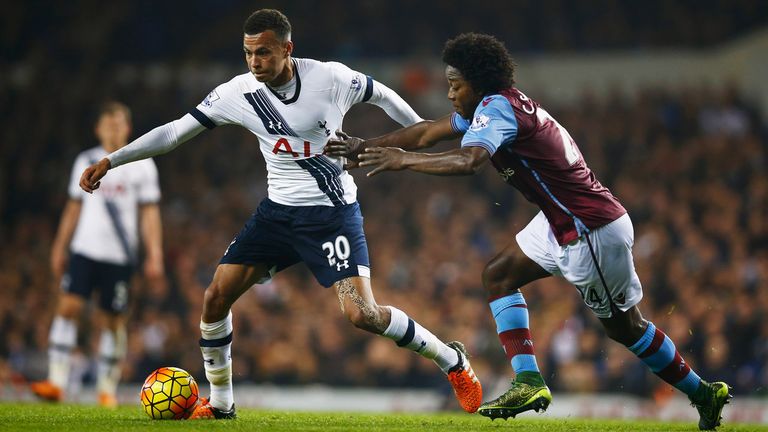 Leicester v Newcastle - 8pm, Monday Night Football, Sky Sports 1 HD
I fancy Leicester strongly because there's just as much pressure on Newcastle, and if they win on Monday I think Leicester put Arsenal to bed. They are eight points clear at the moment, and if they win this game they will be 11 clear and Arsenal have a game in hand.
If Arsenal take six points from their three difficult away games - against Everton, West Ham and Man City - they've done very well. Those six points take them five behind Leicester and Leicester would have two games in hand. I don't see how Arsenal can make it up.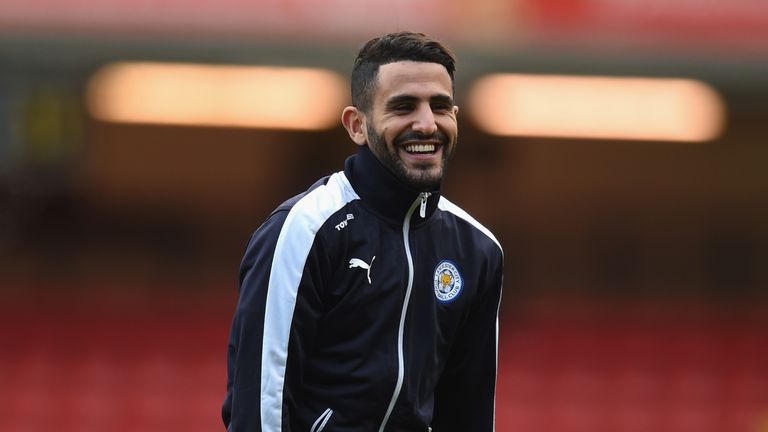 I watched Newcastle play Bournemouth last week and if they play anything like that again, this will be all over at half-time.
I worry for them a lot. Bournemouth were so far advanced last week, and it was just scary considering the amount of money they've spent.
PAUL PREDICTS: 3-1 (Sky Bet, 11/1)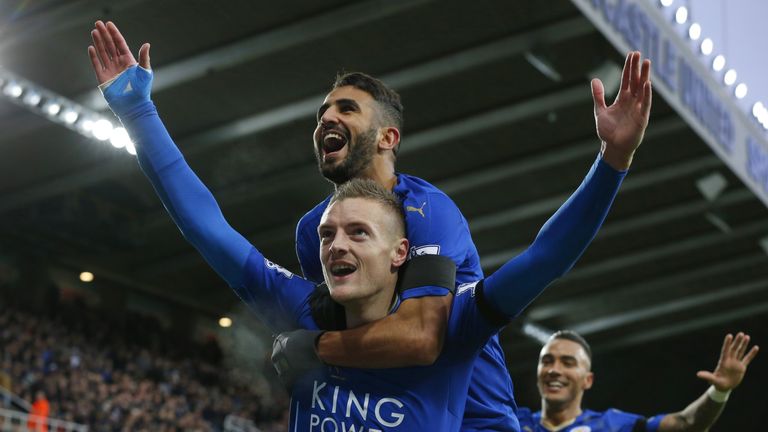 Merse predicts wins for Arsenal and Everton in their FA Cup quarter-finals, while The Magic Man thinks replays could be on the cards in the other two ties ...
Everton v Chelsea - 5.30pm, Saturday
This all depends on whether Eden Hazard and Diego Costa are available because Chelsea could be in trouble without them. If they're not fit, I don't see the visitors getting a result.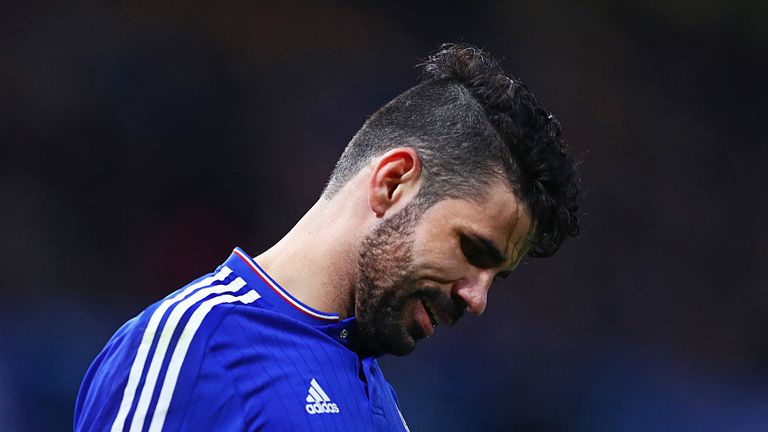 People will say 'Which Everton will we get, the one that keeps throwing leads away at home or the one that slaughtered Stoke away?'
But if Costa and Hazard don't play, Chelsea are there to be beaten and I don't see anything but an Everton win.
PAUL PREDICTS: 2-1 (Sky Bet, 17/2)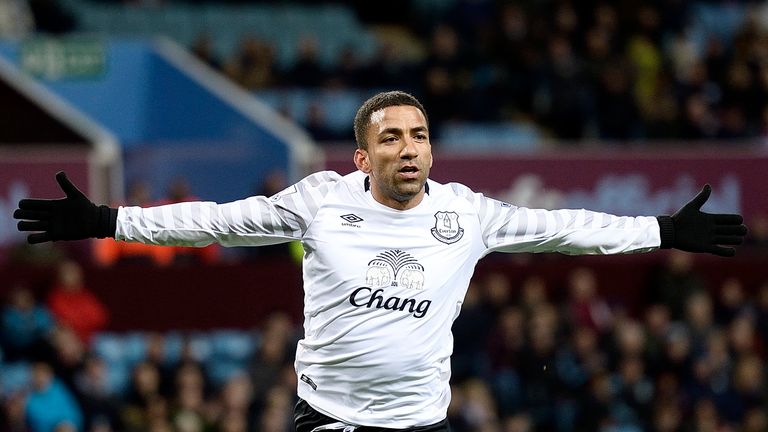 Arsenal v Watford - 1.30pm, Sunday
Watford have hit a bit of a brick wall. They have done brilliantly this season, but it's just started to catch up with them. They're struggling to score goals and to win football matches.
This is a massive game for Arsenal. For me, this is their meaningful chance of silverware because I would be shocked if they won the league from here.
They are going to get absolutely rinsed in the Champions League, but my worry is Arsene Wenger could rest players for the Watford game and take his strongest team to Barcelona. It would not surprise me one bit, but this is a big game for Arsenal.
PAUL PREDICTS: 2-0 (Sky Bet, 6/1)
Manchester United v West Ham - 4pm, Sunday
Oh my God. I have never seen anything like that Man United performance against Liverpool on Thursday night. I know it wasn't great at the start of the season but this was different.
Did anybody tell the players it was Liverpool against Man Utd? It is supposed to be the ultimate game in English football, but if you looked at the Man Utd players yesterday, you can't tell me they saw it like that.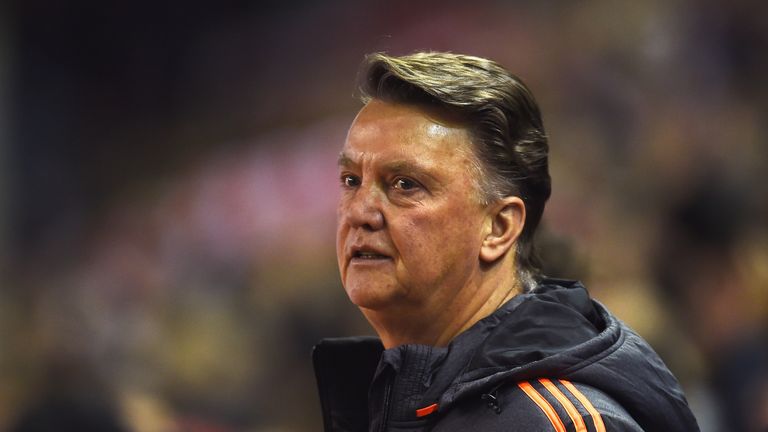 You felt for their supporters because they know what that match means. Everybody had a bad game but you have to show desire.
After that display, I'd be shocked if United beat West Ham and I'm going for a draw, setting up the last FA Cup tie at the Boleyn Ground. You couldn't handpick a better game with the winner playing at Wembley, and it's all set up for West Ham.
PAUL PREDICTS: 1-1 (Sky Bet, 5/1)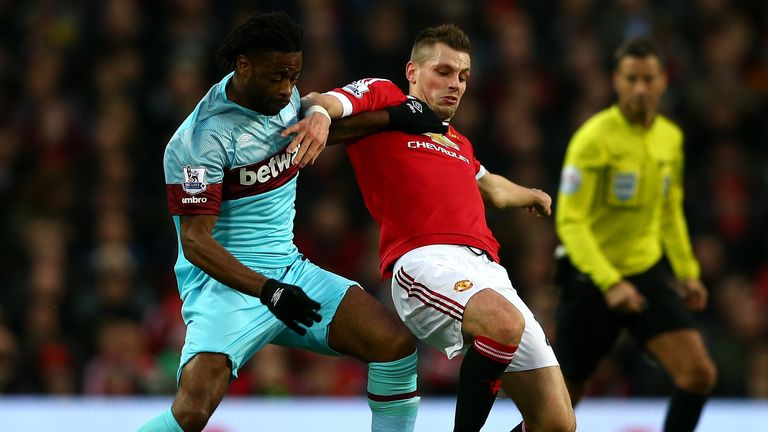 Reading v Crystal Palace - Friday
I can't see another Palace defeat here despite their recent run, and I think they will take it back to Selhurst Park. It's a big pitch at the Madejski Stadium and they should be able to play their football. 
The Premier League is a jump up and you don't see too many shocks in football anymore, and I definitely don't see Palace losing this game. I think they will have a little bit too much for them to allow the upset, and I'm going 1-1 with a replay to come.
PAUL PREDICTS: 1-1
Think you know better than Merse? Take him on at Super 6 for the chance to win £250,000!