The British and European papers have been paying tribute to Johan Cruyff on Friday morning, after the Dutch legend passed away yesterday.
Cruyff, who played for Ajax, Barcelona and the Netherlands during a 19-year playing career, died on Thursday at the age of 68 after a long battle with lung cancer.
Here, we take a look at the best from the press about the great man...
Britain
The Sun - Heaven has a new playmaker (he made the game beautiful)
Steven Howard wrote: "The Seventies - for individual flair and brilliance there has never been an era quite like it. George Best, Denis Law, Gianni Rivera, Gerd Muller, Franz Beckenbauer, Eusebio, Gunter Netzer and Bobby Charlton.
"To name a few. Outrageous talents who football fans, in a more innocent age, took to their hearts. And at the very top, the very apex of the game, we gloried in the joy and genius of Johan Cruyff."
The Daily Express - The man who reinvented football
Paul Joyce wrote: "It says everything about Johan Cruyff that the abiding memories of him are not the hat-trick of European Cups he won in consecutive years with Ajax.
"Nor is it that he was named European Footballer of the Year three times in the early Seventies or coached Barcelona's 'Dream Team' to four successive La Liga titles two decades later.
"Rather than silverware, it is the style with which Cruyff played the game, and the purist principles he espoused from the dug-out, which transcended everything else."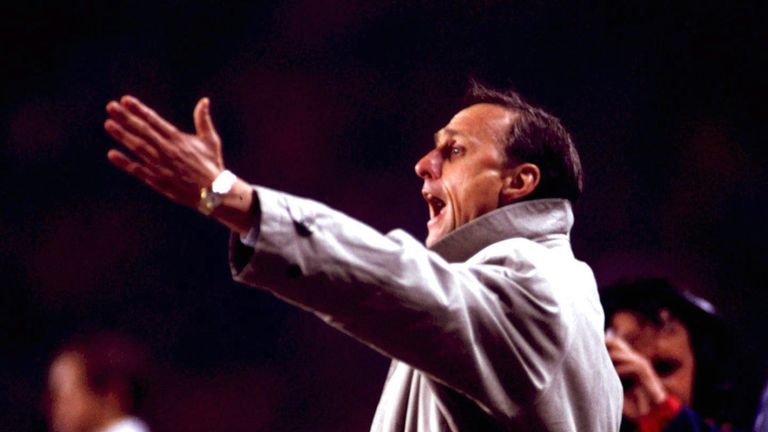 Independent - Cruyff: The balletic genius who changed the game
Ian Herbert wrote: "He was doing for football what Bobby Fischer was doing for chess, making football "sexy" many years before Ruud Gullit coined that word.
"He was the artist while Johan Neeskens and Wim van Hanegem were the artisans, and he did not feel any embarrassment about it."
Daily Telegraph - A genius like no other
Paul Hayward - "This Cruyff turn was the diabolical opposite of the ones he performed in games. On 13 February - only 40 days ago - Johan Cruyff said the results of his cancer treatment had been 'very positive' and told the world: 'Right now, I have the feeling that I am 2-0 up in the first half of a match that has not finished yet. But I am sure that I will end up winning.'
"If that bulletin brought hope to those who revered the Dutch 'master of the ball', the news of his death at 68 from lung cancer arrives like whiplash."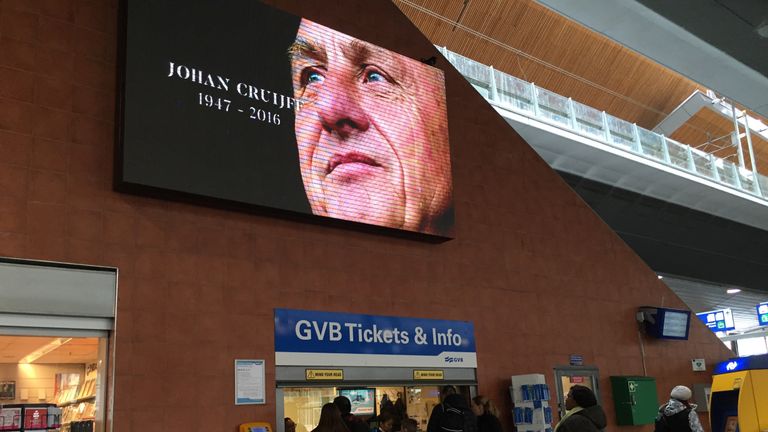 Daily Mail - God's gift to football (Dutchman led a revolution in world game)
Jeff Powell wrote: "The first time I had a beer with Johan Cruyff was in one of those brass-top bars in Amsterdam on one of those giddy nights when he inspired Ajax to one of those shimmering victories which transformed the world game.
"He had a cigarette lolling from the corner of his mouth. But then everything Cruyff did was deceptively languid. As Arsenal had discovered earlier that evening while being hung, drawn and quarter-finalled as he and Ajax began closing in on their first European Cup glory."
The Times - (Cruyff quote) 'Winning is just one day, a reputation can last a lifetime. To have your own style, to have people copy you, to admire you. That's the greatest gift.'
Henry Winter wrote: "A light has gone out in the beautiful game, a precious light that illuminated the way forward for players and coaches alike.
"Johan Cruyff has gone, taken cruelly early at only 68 through the ravages of cancer, the one opponent he could not elude, but the legacy of the Dutch legend lives on in so many influential people and in so many special ways."
Daily Mirror - Total genius
David Walker wrote - "To football lovers of a certain age Johan Cruyff was THE man.
"The audaciously talented striker who was the onfield inspiration of a Holland team that gave the world Total Football. From the late Sixties, through his Seventies playing heyday, Cruyff was the most stylish exponent of the interchanging tactical system originated by master coach Rinus Michels."
Guardian
David Winner wrote: "Britain had the Beatles and the Stones. The Netherlands had Johan Cruyff. Their art forms were different but his legacy has been just as important.
"Cruyff was not merely the key figure in tactical revolutions in the 1960s and 70s that took them from being a football backwater to the world's most important football nation."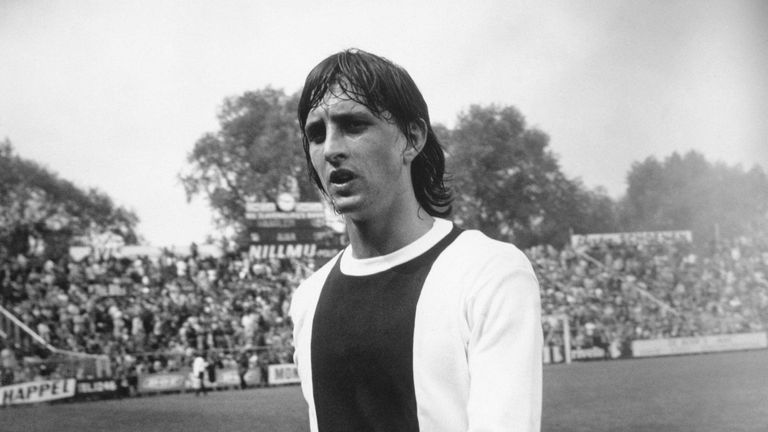 Holland
De Telegraaf - Johan Cruijff 1947-2016
Wim Kieft, former Ajax and Netherlands striker, wrote: "Just a great guy. On my 17th birthday, Johan came to train with us and that was so special to me. Johan Cruyff on the same pitch as me.
"His God-given talent was well known, but still special - he was so natural, both on and off the pitch. He knew straight away I was no Maradona, but because I always did my best, he never criticised me."
De Volkskrant
"It's a coincidence that Johan Cruyff shared the same initials as Jesus Christ - but not for nothing Cruyff was nicknamed 'The Saviour'. He became the best footballer the Netherlands has ever known."
Het Parool
David Endt wrote: "'Cruijffie' we called him. He played dream football - there was no clump of grass that could prevent his magic. Every home game for Ajax he overwhelmed defences so much we thought it must be luck. Opponents, whether they were tough, smart, clumsy, broad, fast or experienced - were always a step too late."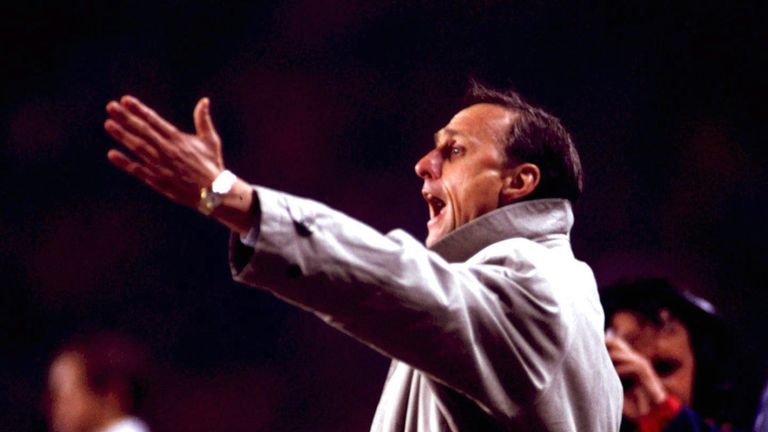 Algemeen Dagblad
"Legend, phenomenon, myth, genius, stylist, freethinker, football revolutionary, anarchist, icon. But he was still just 'Jopie from Betondorp', the footballer for the nation. Words are not enough."
NRC Handelsblad
"Amsterdam councillor Ed van der Burg says Amsterdam City Council will discuss renaming the Amsterdam Arena in Johan Cruyff's honour."
AD - 'Onsterfelijk' (Immortal)
Spain
Marca - 'El genio que reinvento el futbol' (The genius who reinvented football)
AS - 'Se nos fue el gran inspirador' (He was our great inspirer)
Sport - 'Johan eterno' (Johan eternal)
Italy
Corriere dello sport - 'Il mondo del calcio piange la scomparsa di un mito, addio grande Cruyff' (The world of football weeps for a legend, farewell great Cruyff)
Tuttosport - 'Grazie Johan, Eri come i Beatles' (Thank you Johan, you were like The Beatles)
France
L'Equipe - 'Il etait le jeu' (He was the game)