Paris Saint-Germain captain Thiago Silva has urged the club's president Nasser Al-Khelaifi to do all he can to keep Zlatan Ibrahimovic in the French capital.
Ibrahimovic's contract at PSG is expiring this summer and has been linked with a move to the Premier League, but Silva wants his team-mate to stay.
"I'm not just saying this because I'm friends with him, but I can't imagine PSG without Zlatan," said Silva, who arrived at PSG from AC Milan alongside Ibrahimovic in 2012.
"Ibra is invaluable for our team, opponents struggle to get him under control. He's simply too clever and his moves are very intelligent.
"Some argue that he's getting old, I would rather say he's experienced. If I were the club president I would extend his contract for one or even two years. He's like no other, unique. Even at 34 he's got a huge passion for football."
Silva was also full of praise for his team-mate Angel Di Maria, who has impressed in his first season in France following his switch from Manchester United last summer.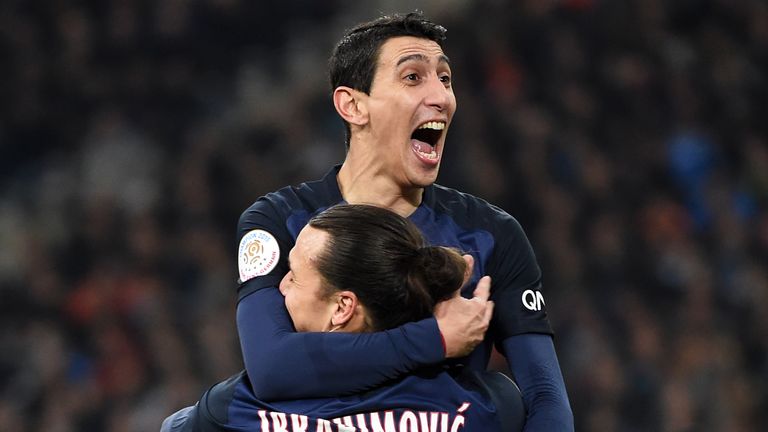 "We've taken huge steps forward this season, we hold the ball better and have improved both technically and tactically," said Silva. "Much of this is thanks to Di Maria's transfer. He is strong in one to one situations, provokes the opposition and destablilises them. He's a goal threat."
With the French title already wrapped up, PSG's attention has turned to their Champions League quarter-final with Manchester City on Wednesday night as they bid to make the last four of the competition for the first time in more than 20 years.
Silva added: "We're doing well, but have to work even harder in the coming weeks to have a similar performance to the two games we played against Chelsea [in the last-16]."